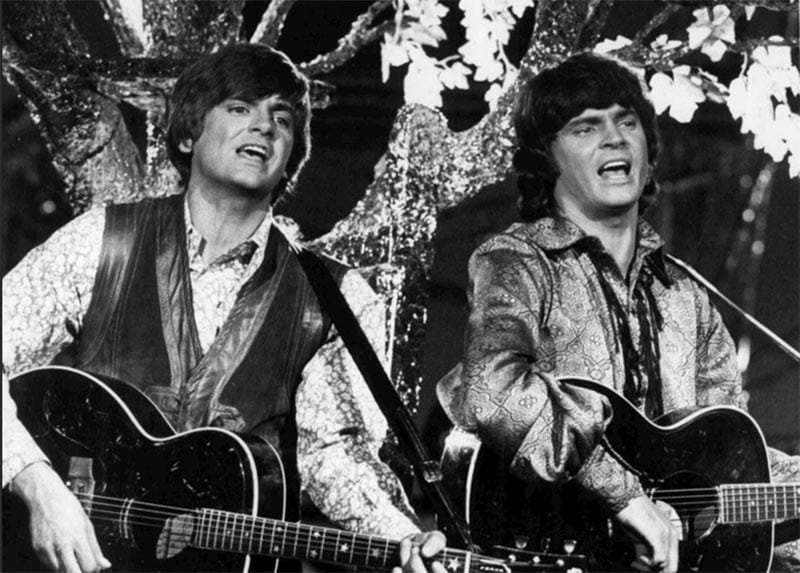 February 1, 2009 – Bruce Springsteen and the E Street Band perform at the halftime show during Super Bowl XLIII between the Arizona Cardinals and the Pittsburgh Steelers in Tampa, Florida. Songs include "Tenth Avenue Freeze-Out," "Born to Run," "Working on a Dream" and "Glory Days."
February 1, 1985 – Glenn Frey of the Eagles makes his acting debut in an episode of Miami Vice. He plays the song "Smuggler's Blues."
Classic Rock Birthdays
February 1, 1950 – Mike Campbell, guitar (Tom Petty and the Heartbreakers)
February 1, 1950 – Rich Williams, guitar (Kansas)
February 1, 1971 – Ron Welty, drums (The Offspring)
February 1, 1937 – Ray Sawyer, vocals (Dr. Hook & the Medicine Show)
February 1, 1968 – Lisa Marie Presley, daughter of Elvis
February 1, 1938 – Jimmy Carl Black (born James Carl Inkanish, Jr.), drums, vocals (Frank Zappa, Captain Beefheart) (d. 2008)
February 1, 1951 – Fran Christina, drums (The Fabulous Thunderbirds)
February 1, 1937 – Don Everly (born Isaac Donald Everly), guitar, vocals (The Everly Brothers)
Rock Remembrances
February 1, 2002 – Mickey Finn (born Mickey Waller) dies in Paris of kidney and liver problems. He was 65. Not to be confused with Mickey Finn of T. Rex, Finn was a popular session guitarist who played with the likes of Brian May, Jimmy Page and Steve Marriott.
February 1, 1986 – Dick James (born Leon Isaac Vapnick) dies in London of a heart attack. He was 65. Originally a singer, James worked with many of England's top acts in the 60s, including The Beatles. He signed an unknown Reginald Dwight (Elton John) and his lyricist Bernie Taupin. He also founded the DJM record label.
February 1, 2012 – Don Cornelius dies of a self-inflicted gunshot wound to the head. He was 75. Cornelius was the host of Soul Train from 1971 until 1993 and helped break down racial barriers and broaden the reach of black culture. In his later years, he was plagued by seizures after a brain operation and lived in constant pain.
February 1, 2018 – Dennis Edwards, lead singer of the Temptations, dies of complications from meningitis in Chicago. He was 74. Edwards sang lead on hits including "Ball of Confusion (That's What the World is Today)," "I Can't Get Next to You," and the Grammy-winning tracks "Papa Was a Rollin' Stone" and "Cloud Nine." Sadly, Edwards was a quadriplegic at the time of his death, and it was alleged that his wife had been abusing him. The case is still under investigation.