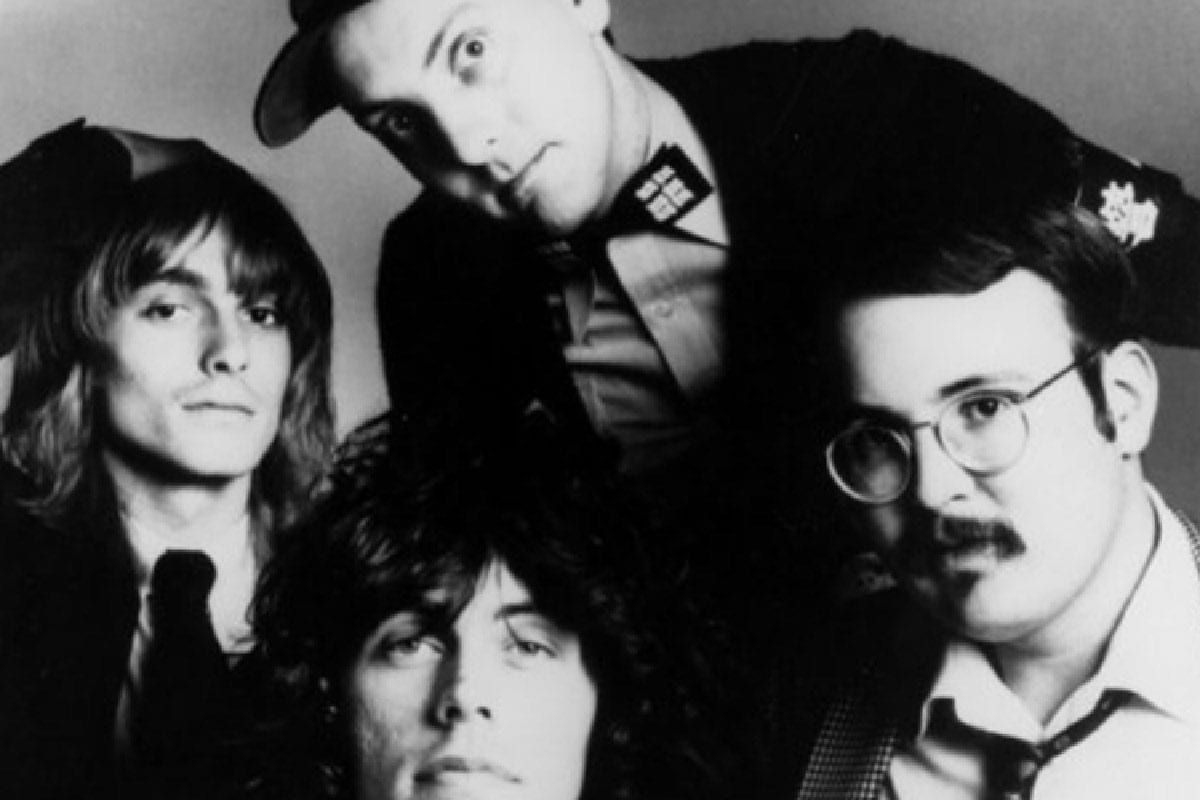 June 12, 1982 – Remember "No Nukes"? The rally began at the United Nations and ended on the Great Lawn in New York's Central Park with performers Bruce Springsteen, Jackson Browne, James Taylor, Linda Ronstadt, and Gary "U.S." Bonds. It became the largest political rally in the U.S. with an estimated 750,000 attendees.
June 12, 2012 – Pearl Jam's former chief financial officer Rickey Goodrich is charged with stealing almost $400,000 from the band, which was used on vacations, spa treatments and wine. Goodrich claimed he was just using the account "on loan" but ended up receiving a 14-month prison sentence.
June 12, 1966 – Steven Tallarico (aka Steven Tyler) is busted for buying pot at his high school. He says, "Well, in high school, there was a narcotics officer in my ceramics class. He turned everyone on to pot and then turned around and busted us." The label "Youthful Offender" later keeps Tyler from being drafted into the Vietnam War.
June 12, 2015 – Dave Grohl falls off the stage and breaks his leg during a Foo Fighters show in Gothenburg, Sweden during the song "Monkey Wrench." He vows to continue the show, as drummer Taylor Hawkins takes the mic and the band perform a few cover songs. Grohl arrives back onstage on a stretcher and is placed in a chair by the crew, as an EMT holds his leg in place for the rest of the show. The tour resumes on July 4 in Washington, DC, with Grohl perched on a custom-made light-up guitar throne. Later, Axl Rose borrows the throne when he breaks his leg on a GNR tour, which leads Grohl to say he's the go-to man at "Thrones R Us."
Classic Rock Birthdays
June 12, 1951 – Brad Delp, vocals (Boston) (d. 2007)
June 12, 1950 – Bun E. Carlos, (born Brad M. Carlson), drums (Cheap Trick)
June 12, 1977 – Kenny Wayne Shepherd, guitar, vocals
June 12, 1952 – Pete Farndon, bass (The Pretenders) (d. 1983)
June 12, 1952 – Dale Krantz, vocals (Rossington-Collins Band)
June 12, 1949 –  John Wetton, bass, vocals (King Crimson, Roxy Music, Uriah Heep, Wishbone Ash, Asia) (d. 2017)
June 12, 1948 – Barry Bailey, guitarist (Atlanta Rhythm Section) (d. 2022)
June 12, 1941 – Reg Presley (born Reginald Maurice Ball), singer (The Troggs) (d. 2013)
June 12, 1968 – Bobby Sheehan, bassist (Blues Traveler) (d. 1999)