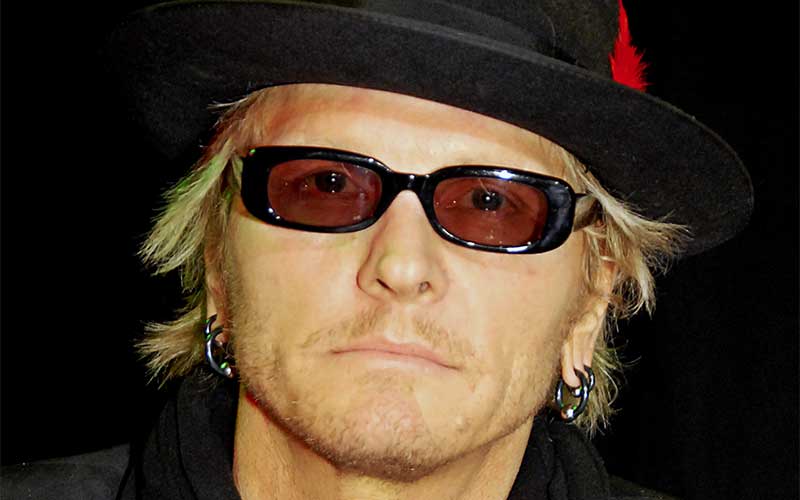 November 19, 2001 – Scott Weiland of Stone Temple Pilots is arrested on one count of domestic battery after a fight with his wife at the Hard Rock Hotel. Weiland argued with his wife over a prescription he was going to have filled. The couple's 18-month-old son was also in the room. "He wanted to leave the room to pick up a prescription. He has a history of drug use, and I was scared of what might happen if he took those pills," Mary Weiland said in a police report.
Classic Rock Birthdays
November 19, 1960 – Matt Sorum, drums (Guns N' Roses, The Cult)
November 19, 1936 – Ray Collins, vocals (Frank Zappa, Mothers of Invention) (d. 2012)
November 19, 1943 – Fred Lipsius, piano, saxophone (Blood Sweat & Tears)
November 19, 1952 – Eddie Rayner (born Anthony Edward Charles Rayner), keyboards (Split Enz)
November 19, 1938 – Hank Medress (born Henry Medress), vocals (The Tokens) (d. 2007)
November 19, 1946 – Joe Correro, drums (Paul Revere & the Raiders)
Backstage Access:
A Day in the Life with Frank Zappa
Rock Remembrances
November 19, 2007 – Kevin DuBrow dies of an accidental cocaine overdose at his home in Las Vegas, NV. He was 52. His body was not discovered until six days later. Dubrow was the lead singer of Quiet Riot. Their album Metal Health was the first American heavy metal album ever to reach No. 1 on the Billboard charts.
November 19, 1983 – Tom Evans commits suicide by hanging himself in his backyard from a willow tree. He was 36. Evans, guitarist and vocalist for Badfinger, was reportedly never able to get over his former bandmate Pete Ham's suicide. Both men committed suicide over financial difficulties relating to their manager and label. Evans co-wrote "Without You" which was a hit for Harry Nilson and Mariah Carey.
November 19, 2004 – Record producer Terry Melcher (born Terrence P. Jorden) dies after a long battle with skin cancer. He was 62. Melcher, the son of actress Doris Day, was behind hits by The Byrds, Ry Cooder, the Beach Boys and The Mamas and the Papas. He formerly lived in the house where the infamous Manson murders took place, and was purportedly Manson's target after declining to produce his record.
November 19, 2003 – Greg Ridley (born Alfred Gregory Ridley) dies from pneumonia. He was 56.  Ridley was a founding member of Humble Pie and also worked with Keith Emerson in Spooky Tooth.  He formed Strange Brew with Clem Clempson and Cozy Powell.
November 19, 2021 – Keith Allison, singer and musician with Paul Revere & The Raiders, dies of natural causes at his home in Sherman Oaks, CA.  He was 79. He also recorded hits with Ringo Starr, Nilsson, The Monkees and Sonny & Cher, playing guitar and harmonica on "The Beat Goes On."