Enter to win an a 2CD+DVD copy of Ritchie Blackmore's Rainbow's 'Memories in Rock II'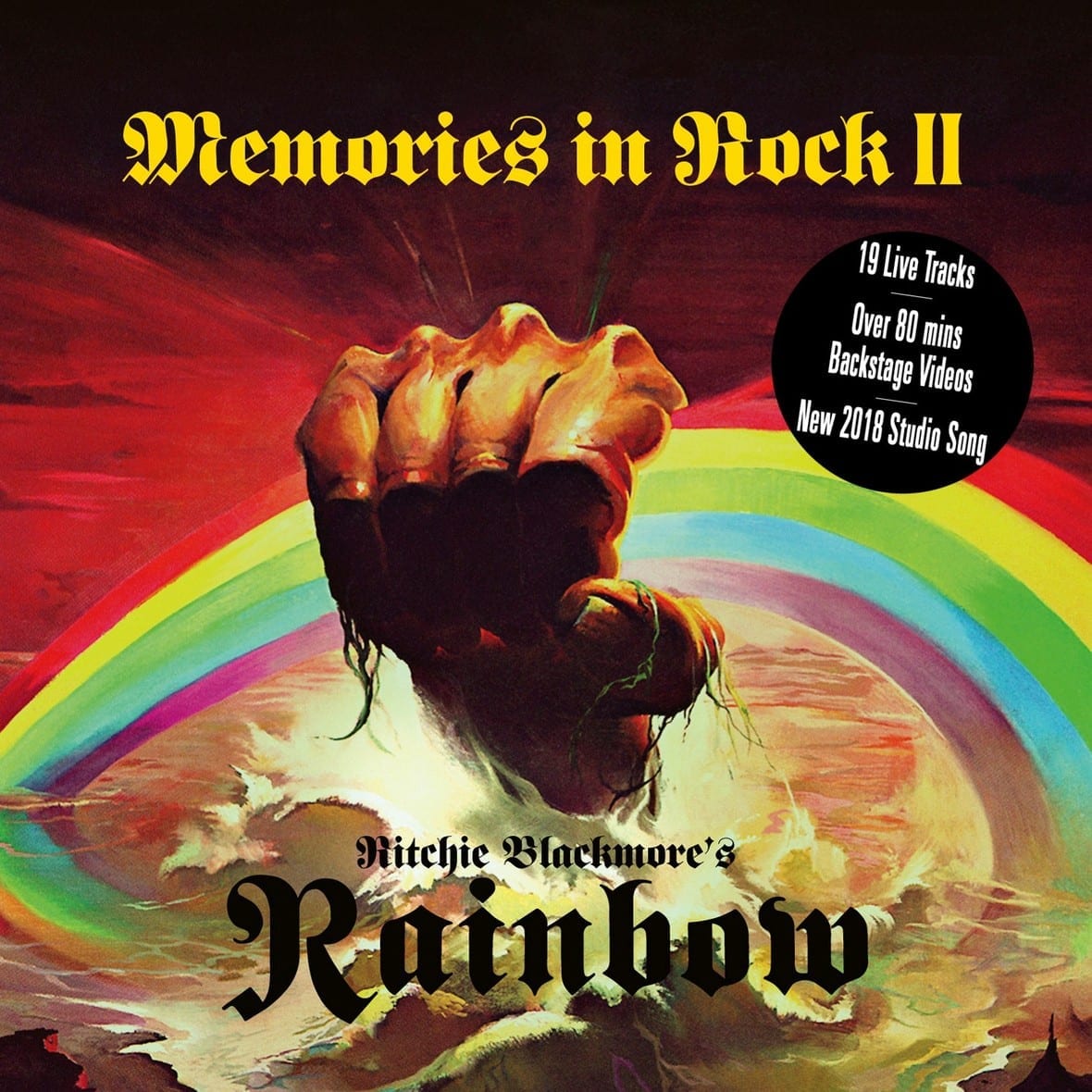 In 2016, guitar legend Ritchie Blackmore made his much-anticipated return to rock music, with a new line-up of his landmark band Rainbow. They delivered three powerhouse concerts in the UK in 2017, which are now captured on Ritchie Blackmore's Rainbow: Memories In Rock II.
Memories In Rock II boasts two CDs of live performances, and a DVD with bonus interview footage only. The setlist includes classic tracks drawing from both Deep Purple and Rainbow, such as "Spotlight Kid," "I Surrender," "Mistreated," "Man On The Silver Mountain / Women From Tokyo," "Perfect Strangers," "Black Night," and "Smoke On The Water."
Enter now for your chance to win a 2CD+DVD set of Memories in Rock II, autographed by Ritchie Blackmore. PLUS, additional runner-up winners will receive an (unsigned) CD copy.
Courtesy of Minstrel Hall Music
Amazon
iTunes
CONTEST DATES: Apr 15, 2018 - May 15, 2018
---
This contest is now closed. Please
click here
to view our current contests!
Congratulations to our winners!
Grand Prize Winner (autographed 2CD+DVD):
Timothy R - Ansonia, CT

Additional Winners (unsigned 2CD+DVD):
Lily K - Las Vegas, NV
David P - Billings, MT
Kamil S - Mazowieckie, Poland
Franisco P - Tucson, AZ
Ronald W - Sylvania, OH
Sam M - Warrenton, OR
John R - Pittsburgh, PA
Brenda B - Manahawkin, NJ
Stephen J - Charlestown, NH
Elizabeth C - Brewster, NY