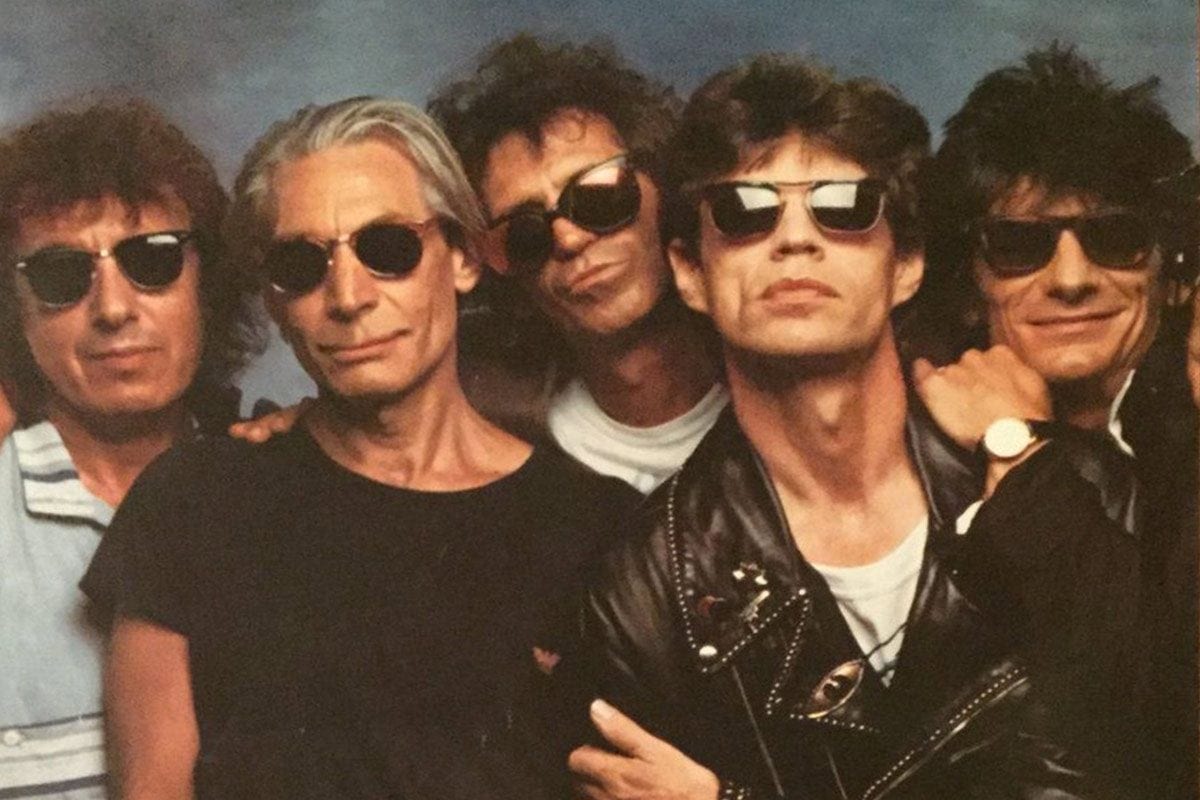 "What a drag it is getting old…" – but maybe not for these rockers, who are all 70+ and still going strong. Here's our list of the top 20 classic rockers over 70:
The Rolling Stones
1) Mick Jagger
Birthday: 7/26/43
2) Keith Richards
Birthday: 12/18/43
3) Charlie Watts
Birthday: 6/2/41
4) Ronnie Wood
Birthday: 6/1/47
Current status:  The Rolling Stones last toured in 2019, continuing their postponed dates after Mick Jagger's heart surgery.
---
Crosby, Stills, Nash & Young
5) David Crosby
Birthday: 8/14/41
6) Stephen Stills
Birthday: 1/3/45
7) Graham Nash
Birthday: 2/2/42
8) Neil Young
Birthday: 11/12/45
Current status: Nash and Young have been estranged from Crosby for several years, and in 2018, Nash said, "Crosby, Stills & Nash will never play another note together."  All but Stills toured with their solo bands in 2019.
---
The Beatles
9) Paul McCartney
Birthday: 6/18/42
10) Ringo Starr
Birthday: 7/7/40
Current Status: Paul McCartney's last new record was in 2018 and was his first to debut atop the Billboard 200.  He continues to tour arenas and stadiums worldwide. Ringo Starr's new album is his 20th studio record, What's My Name, and he's joined by many friends and bandmates including Paul McCartney. He tours yearly with his All Starr Band.
---
The Who
11) Roger Daltrey
Birthday: 3/1/44
12) Pete Townshend
Birthday: 5/19/45
Current status: The Who continue to tour worldwide, and will release a new studio album in November.
---
Fleetwood Mac
13) Mick Fleetwood
Birthday: 6/24/47
14) Christine McVie
Birthday: 7/12/43
15) John McVie
Birthday: 11/26/45
16) Steve Nicks
Birthday:   5/26/48
Current status: Fleetwood Mac staged a very successful 2019 tour sans Lindsey Buckingham, who was replaced by Neil Finn and Mike Campbell.
---
Bob Dylan
17) Bob Dylan
Birthday: 5/24/41
Current Status: Bob Dylan toured for most of 2019 and the play inspired by his music, "Girl From The North Country," opens on Broadway in 2020.
---
Brian Wilson
18) Brian Wilson
Birthday: 6/20/42
Current Status: Wilson will continue touring in 2020, after postponing several dates due to mental health issues.
---
Rod Stewart
19) Rod Stewart
Birthday: 1/10/45
Current status: Rod Stewart continues his residency at Caesar's Palace in Las Vegas, after revealing he fought and conquered prostate cancer.
---
Eric Clapton
20) Eric Clapton
Birthday: 3/30/45
Current status: Eric Clapton recently announced his 2020 European tour dates for the summer.
---
Elton John
21) Elton John
Birthday: 3/25/47
Current status: Elton continues his "Farewell Yellow Brick Road" world tour through the end of 2020, and has also released his autobiography Me.