About
---
Welcome to Classics Du Jour (CDJ), your home for everything Classic Rock!
More than just a music platform, Classics Du Jour is a lifestyle related to all things within the Classic Rock genre. From up-to-the-minute, focused Rock music news and deep content about your favorite artists to cool contests and music-related promotions, Classics Du Jour is the one place to find it all!
To contact Classics Du Jour, click here.
---
JUDY LIBOW (Owner/President), an industry professional for over 40 years, began her career in the music business at WQIV, a progressive rock radio station in New York City. Judy's radio experience and strong industry contacts brought her to Atlantic Records, an association that she enjoyed for 16 years. Rising to a senior executive position as Vice President of Radio Promotion, Judy helped launch and develop the careers of internationally renowned, multi-platinum artists such as AC/DC, Foreigner, INXS, Phil Collins and The Blues Brothers! In addition, she's credited with helping further the careers of The Rolling Stones, Genesis, Yes, Emerson Lake & Palmer, Stevie Nicks, Crosby Stills & Nash and Led Zeppelin (including Robert Plant as a solo artist).
In 1991, following her tenure at Atlantic Records, Judy established Libow Unlimited Inc., a national music promotion and artist development company whose clients have included Bon Jovi, Julian Lennon, Midnight Oil, Def Leppard, Styx, and REO Speedwagon.
Classics Du Jour, launched in 2009 as thethe newest division of Libow Unlimited, was the culmination of years of rock music appreciation and simply being a fan.
In addition to overseeing CDJ, in 2014 Judy assumed National Radio Promotion responsibilities in the U.S. for the internationally successful F.O.D. Records. In this position, she has been directly involved in helping to further the careers of U.K.based Irish sibling trio The Rua, songwriter/performer Gregory Darling, U.K. based DJ/performer Aggro Santos and U.K. superstar tenor Russell Watson.
Check out Judy's 10 Questions with All Access >
Check out Judy's Photo Gallery >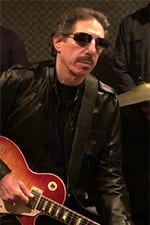 PAUL RAPPAPORT (Contributing Writer), was Senior VP at Columbia Records where he enjoyed a 33 year career in radio promotion and marketing. He is recognized as being instrumental in the careers of Bob Dylan, Bruce Springsteen, Billy Joel, Pink Floyd, The Rolling Stones, Santana, Journey, Elvis Costello, Judas Priest, Alice in Chains, and many more. He is also noted as the Co-Creator and Executive Producer of the Emmy Award winning series, A&E's Live by Request, producing 40 live prime-time television music specials featuring a diverse array of artists from Tony Bennett to David Bowie. An active musician himself since he was fourteen, this adventure also brought great musical opportunities, including an inspirational guitar lesson from Keith Richards and a live onstage appearance with Pink Floyd at the London Arena. Paul joined Judy in 2009 to help build Classics Du Jour into what is now the music industry's premiere promotion and marketing company for classic rock. At that time he started writing "Back Stage Access" for CDJ, which has become a popular music blog filled with insights and inside stories about the many artists he has worked with over the years. Although Paul has stepped away from daily operations to pursue his own interests, he loves CDJ and continues to write "Backstage Access." His recently formed blues band, Blues Next, is rapidly gaining steam on Long Island, NY where he lives. He is also writing a book about the wild, early days of the rock music business.
Check out Rap's Photo Gallery >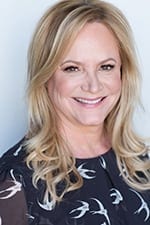 Bitten by the radio bug early, PAM EDWARDS (Contributing Writer) first started in broadcasting at her Glenbard West high school station, WGHS, 88.5 FM, in Glen Ellyn, IL. Now defunct, students were allowed to play anything they wanted on the station before and after school. While getting her Bachelor of Science degree in Business Administration/Marketing at the University of Illinois, Edwards served as the program director of WPGU, establishing it as a premiere college radio station and gaining national recognition. This experience led to over two successful decades in the music business, first as a radio programmer and air talent at legendary stations KMET and KNAC in Los Angeles, and KGB in San Diego. She also spent ten years as a Sony Music executive at Columbia Records, culminating in being named the Vice President of its label Portrait Records. She is currently the President of Bernadette Productions, where she developed and created the internationally syndicated rock show The House of Hair, which this year enters into its 21st year as the #1 syndicated weekend rock show in the country, airing on over 200 radio stations. In addition to owning and managing The House of Hair, Edwards also runs the website and newsletter "The Daily Headbänger" and contributes blogs and articles to Classics Du Jour.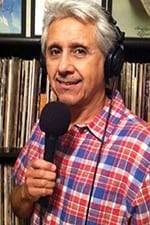 JIM VILLANUEVA (Contributing Interviewer/Writer) began his radio career in 1987 on the switchboard at 95.5 KLOS/Los Angeles before managing the station's music research department and assisting in the programming department. In 1992, Jim jumped to Global Satellite Network where for 5 years he wrote, produced and booked Rockline, in addition to writing and producing countless one-off specials and interviewing the biggest names in rock. In 1997, Jim joined the Album Network broadcast department where he wrote and produced numerous syndicated radio programs, conducted over 250 artist interviews for the new Know-It-All show prep service, wrote feature articles for the Album Network magazine and covered music events including the Grammys and AMAs, etc. In 1999, Jim rejoined 95.5 KLOS for a 3-year run as Music Director. In 2002, Jim formed his own syndication company (LHM Productions) with legendary FM DJ Jim Ladd and partners Maria Laing and John Valenzuela. The group produced nationally syndicated radio specials and a monthly series called The Profiles. After changing the company name to Current Classics Productions, Jim wrote, produced and distributed Current Classics, a weekly 60-minute syndicated program featuring "Current" releases from the biggest names in "Classic" rock, and wrote and produced scores more radio specials. From 2004-2014, Jim served as West Coast Music Writer/Reporter for Dial Global (now WestwoodOne), writing daily music news and artist profiles, and covered music, movie and TV events, including the Emmys, Grammys, Oscars, etc. Jim has covered major music festivals, including Coachella, Stagecoach and Outside Lands, interviewing current and classic acts. Currently, Jim is a member of the iHeartMedia nationwide 27/7 News division, writing daily Alternative, Rock and Classic Rock music news reports.
Testimonials
---
"received guitar today...wow! awesome, beautiful axe... You have no idea how much I will cherish this guitar. I have been a Neil Schon (Journey) fan since the '70's. Again, I thank you. Again, thanks for holding such a great contest. thanks again,"
- Mark K, Neal Schon Guitar Contest Winner
I received my guitar that you shipped to me "UPS", it wasn't damaged in any way. I wanted to let you know that I appreciate such a special gift from your site... thank you so much, it's awesome... all the very best to you and your gang...
- Ron Field, Don Felder Guitar Contest Winner
Even though I get my "Classics Du Jour" daily it is by far the coolest website Ever!!! Always there they never seem to miss an event... They seem to be always on top of their game!!! Great reporting… involvement & replays… keep on doing what ever your formula is... it's Great!!!
Thanks for being so informative about everything classic rock!
Classics Du Jour is a great connection for all music.
I received my tom petty cd in the mail today from the contest, thank you so much, can't wait to listen to it. love your website, I'm a rocker from the 70s !!!!