Krokus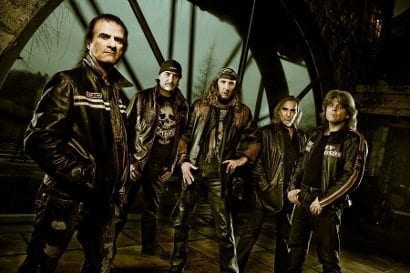 Amazon
iTunes
From the small Swiss town of Solothurn, Krokus catapulted itself and its incomparable brand of straight hard rock right to the top of the music world.

1980 saw the band set out to conquer America, Canada, and England, quickly consolidating its reputation as a strong, no-nonsense live band. Soon they were part of unforgettable headline tours and on the same bill as incredible bands like AC/DC, Van Halen, Quiet Riot, Ted Nugent, Judas Priest, Motorhead and many, many more. These were wild times, full of big adventures, which saw the band not only going gold and platinum in the U.S. and Canada, but also being made honorary citizens of Memphis, Tennessee.

Following this triumphant tour of North America, Krokus became the first Swiss band ever to sell out the legendary Hallenstadion in Zurich.

In total, Krokus has notched up 10 top-selling albums worldwide and a Diamond Award for selling over 1 million records in Switzerland alone.
CDJ Picks
In the Spotlight
In the Headlines
In Classic Rock History