Just Let Go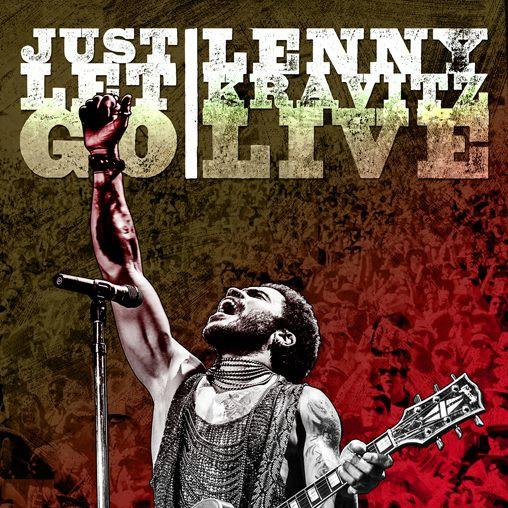 Amazon
Track Listing
1) Fly Away
2) Dirty White Boots
3) American Woman
4) Dancin' 'Til Dawn
5) Strut
6) It Ain't Over 'Til It's Over
7) New York City
8) The Chamber
9) Sister
10) Dig In
11) Let Love Rule
12) Are You Gonna Go My Way
About the Album
Lenny Kravitz and Eagle Rock Entertainment are excited to announce the release of a new, live concert film entitled Just Let Go, which will be set for worldwide release on DVD, Blu-ray and all digital formats on October 23rd. Shot over the course of three months in the fall of 2014 during the European leg of Kravitz's world tour, Just Let Go features spectacular live performances of some of the best loved tracks from the artist's legendary career, including "Fly Away," "American Woman," "It Ain't Over 'Til It's Over," "Let Love Rule," "Are You Gonna Go My Way," as well as new materials from his latest studio album, Strut.
"I am a solo artist but Just Let Go reflects on the relationship with my band and the camaraderie that develops between us while out on the road," states Lenny Kravitz. "The film takes a deeper look into what it's like to be on tour and also gives an intimate perspective into my life with my band, both on and off the stage."
Just Let Go features a total of 12 performances that are artfully intercut with behind-the-scenes raw clips, interviews, and intimate rehearsal footage. The film sheds insight into the artist's creative process behind delivering his music and the aesthetic quality of the presentation that characterize his electrifying concerts.
more...
**As a Bonus Feature the film will also include full unedited live versions of: "Sister, "Always On The Run," "Sex," "I Belong To You," "New York City," and "Let Love Rule."
Lenny Kravitz's tenth studio album Strut was released on September 23rd 2014 via Roxie Records/ Kobalt Label Services. The album is a real rock & roll record that hits hard rhythmically and looks back on the 1970's metropolis of funky after-hours grooves and soulful hooks.
Kravitz has recently embarked on the US leg of his Strut world tour, which kicked off at the Afropunk Festival in Brooklyn, NY on August 23rd Tickets and more information for the tour can be found at lennykravitz.com/tour/.
Image Gallery
Videos
In the Spotlight
Lenny Kravitz Headlines