A National Celebration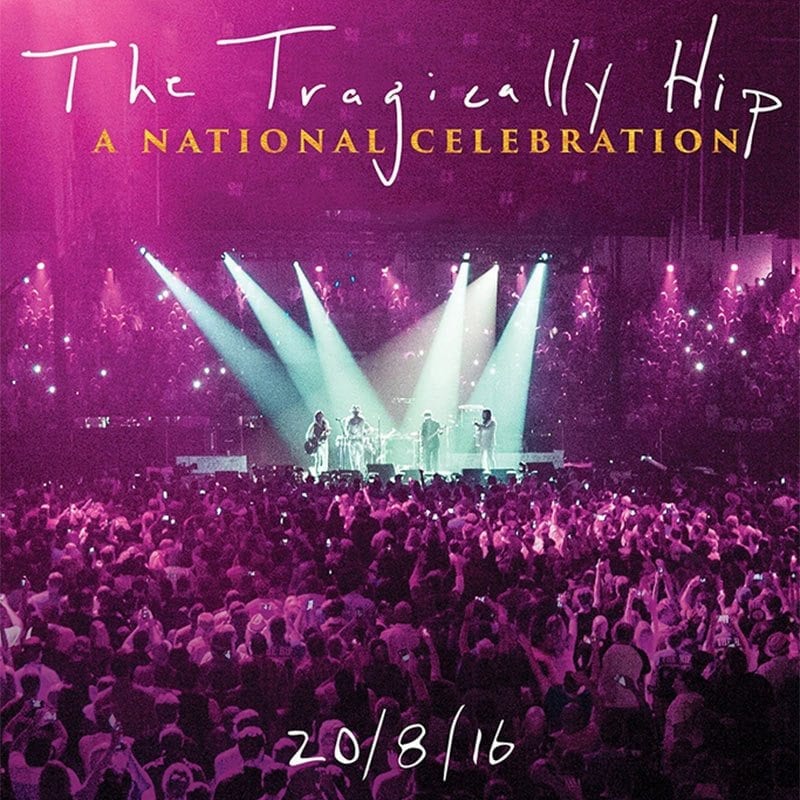 Amazon
Track Listing
1. 50 Mission Cap
2. Courage
3. Wheat Kings
4. At The 100th Meridian
5. In A World Possessed By The Human Mind
6. What Blue
7. Tired As Fuck
8. Machine
9. Music At Work
10. Lake Fever
11. Toronto #4
12. Putting Down
13. Twist My Arm
14. Three Pistols
15. Fiddler's Green
16. Little Bones
17. Last of the Unplucked Gems
18. Something On
19. Poets
20. Bobcaygeon
21. Fireworks
22. New Orleans Is Sinking
23. Boots Or Hearts
24. Blow It High Dough
25. Nautical Disaster
26. Scared
27. Grace Too
28. Locked In The Trunk of A Car
29. Gift Shop
30. Ahead By A Century
Recommended Releases
About the Album
When it was announced in May of 2016 that lead singer Gord Downie had been diagnosed with terminal brain cancer, the Tragically Hip decided that they would do one final run of 15 dates across Canada.
A National Celebration was the final show of the Tragically Hip's Man Machine Poem Tour recorded on August 20th, 2016 at the K-Rock Centre in their home town of Kingston, Ontario.
Containing all 30 songs from the night's set-list, this film captures an unparalleled, nation-linking occasion. Originally aired live by CBC across all platforms, the concert was experienced by an estimated one-third of Canadians, among the biggest events in the country's broadcast history.
Audio Mixed by Rich Chycki for DVD & Blu-Ray (Rush, Dream Theater) and mastered by Bob Ludwig.
Image Gallery
Videos
Spotlight
Tragically Hip Headlines
Rush is the latest in a long line of Canadian musicians to be honored with their very own postage stamp as part of the country's Canadian Recording Artists stamp series. The recent Hall of Famers' stamp will be released in July along with stamps featuring the names of fellow Canadian rock bands Beau Dommage, The … Continue reading Canada Honors Rush with Postage Stamp →