Long Time Running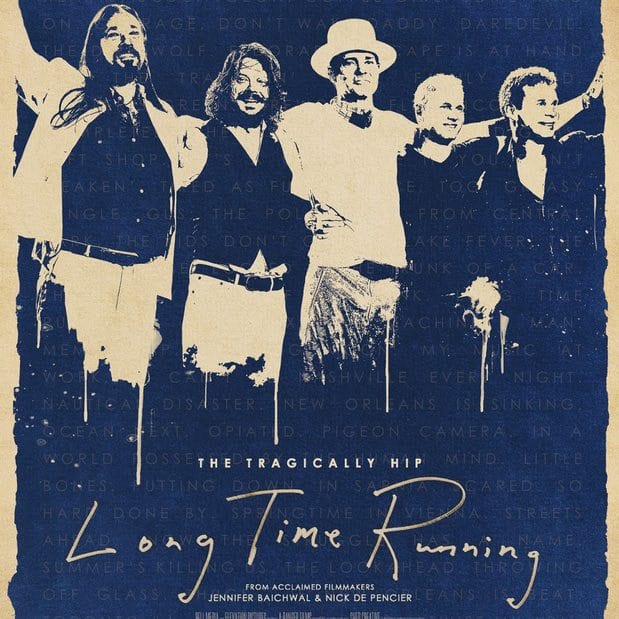 Amazon
Recommended Releases
About the Album
Long Time Running chronicles the emotional and epic lead up to the iconic Canadian band's now-legendary 2016 tour that captured the heart of the nation. The film gives viewers a unique and exclusive perspective into The Tragically Hip's world through intimate moments, behind-the-scenes and on-stage footage, personal interviews with the band and close friends, as well reactions from their devoted fans from across the country.
With rare backstage footage, personal interviews and poignant moments with fans from Heriot Bay to Gros Morne, the film captures both a profound moment for the band and a shared national experience that resonated globally.
Long Time Running is directed by renowned Canadian documentary filmmakers Jennifer Baichwal and Nicholas de Pencier (Manufactured Landscapes, Act of God, Watermark), and produced by Banger Films' Scot McFadyen and Sam Dunn (Hip-Hop Evolution, Rush: Beyond the Lighted Stage).
Image Gallery
Tragically Hip Videos
Tragically Hip Headlines
Rush is the latest in a long line of Canadian musicians to be honored with their very own postage stamp as part of the country's Canadian Recording Artists stamp series. The recent Hall of Famers' stamp will be released in July along with stamps featuring the names of fellow Canadian rock bands Beau Dommage, The … Continue reading Canada Honors Rush with Postage Stamp →