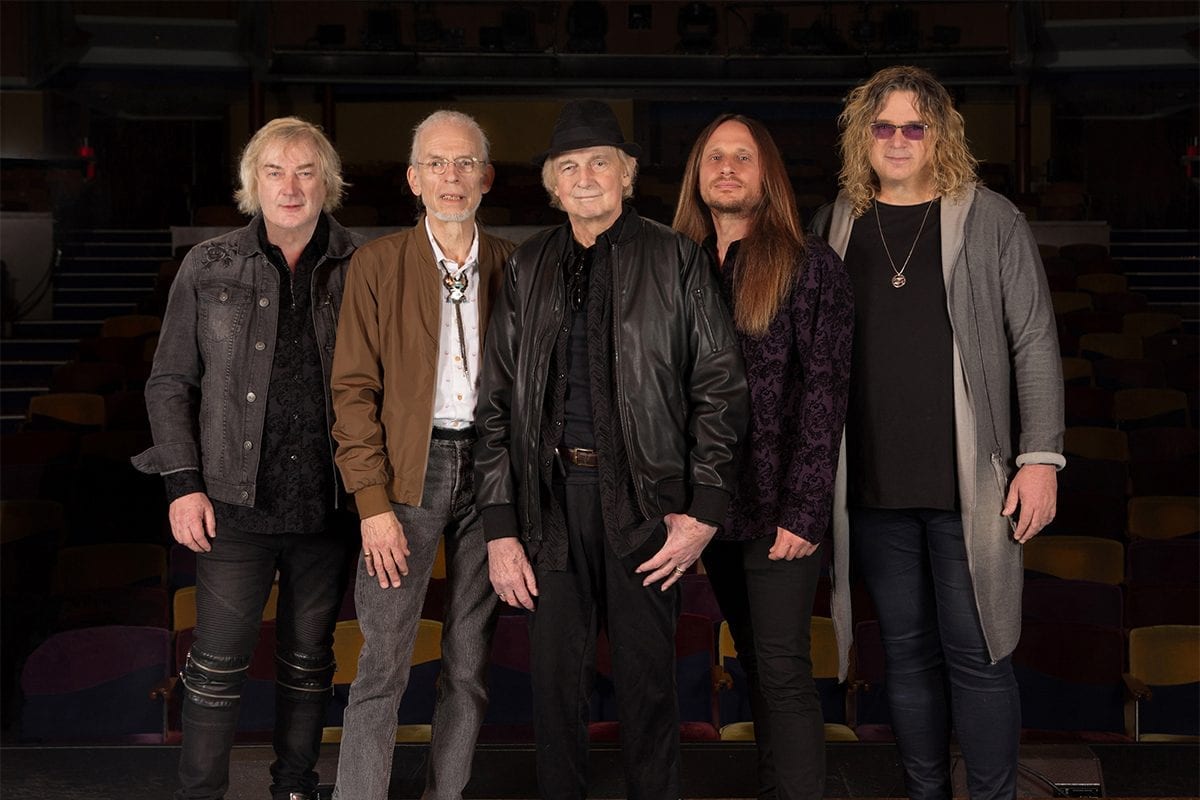 On paper, it seems strange that some groups can keep touring with no original members. But, many of those groups have members that have played with their respective bands for decades and seemingly have become so entrenched that fans don't realize or care. See what you think as you look at this list of classic bands with no original members.
---
01

Blackfoot

Formed in 1969 in Jacksonville, FL, Blackfoot was first called "Fresh Garbage" and then "Hammer." After discovering that the Hammer name was already being used by another group, the band named themselves Blackfoot, honoring three of the four members who had Native American roots. The original lineup consisted of Rickey Medlocke (vocals/drums), Greg T. Walker (bass/bassing vocals/keyboards), Charlie Hargrett (guitar) and Jakson Spires (drums/backing vocals). Medlocke became a member of Lynyrd Skynyrd on and off for years and still makes some special appearances with the current lineup of Blackfoot. Drummer Spires passed away in 2005 and Walker and Hargrett continued for years to play together in various other bands.
---
02

Blood, Sweat & Tears

Bandleader Al Kooper co-founded Blood, Sweat & Tears in 1967, with eight (!) original members. Due to Kooper's contributions to recordings with Hendrix, Dylan and others, BS&T had an auspicious debut. Sadly though, the original lineup didn't last past their first album. In fact, Kooper was ousted prior to their second album and replaced by vocalist David Clayton-Thomas. All eight original members are still alive, and all but one continue to work within the music industry.
---
03

Canned Heat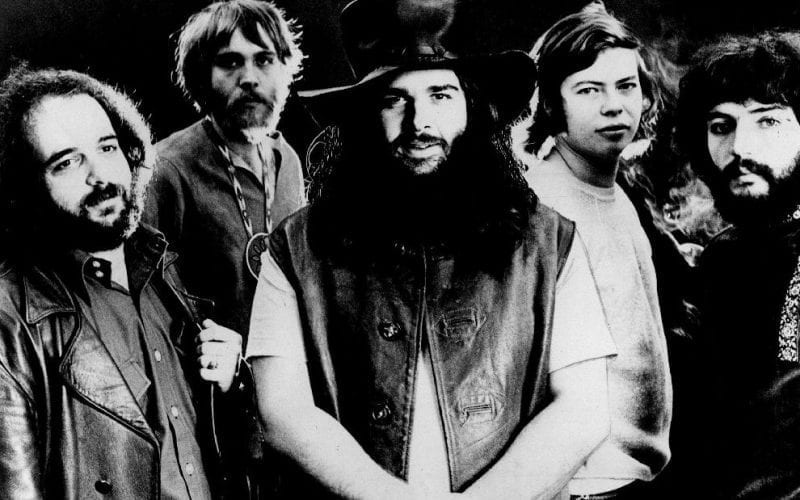 Formed all the way back in 1965 in Los Angeles, the blues-leaning Canned Heat rose to fame with the songs "Going Up The Country" (which became the unofficial theme at Woodstock in 1969) and "On The Road Again." Co-founders Alan "Blind Owl" Wilson (guitar) and Bob "The Bear" Hite (vocals) both died of drug overdoses – Wilson in 1970, and Hite in 1981. Adolfo "Fito" de la Parra joined the band in 1967, so he should almost be considered an original member, but there were actually three other drummers before he arrived, and he was not a player on their first album.
---
04

The Hollies

Hailing from Manchester, England, The Hollies were formed by best friends Graham Nash and Allan Clarke in late 1962, and became one of the biggest bands in England with hit with songs like "Bus Stop." Nash left in 1968 to form Crosby, Stills and Nash, and Clarke temporarily left in 1971 to launch a solo career. Clarke retired from the music industry in 1999.
---
05

Humble Pie

One of the first supergroups, Humble Pie consisted of Steve Marriott from Small Faces, former Spooky Tooth bassist Greg Ridley, Peter Frampton from The Herd and 17 year-old Jerry Shirley. Frampton was the first to leave in 1971, followed by Ridley in 1975, Shirley in 1981 and Marriott in 1991, who died in a tragic fire at his home.
---
06

Iron Butterly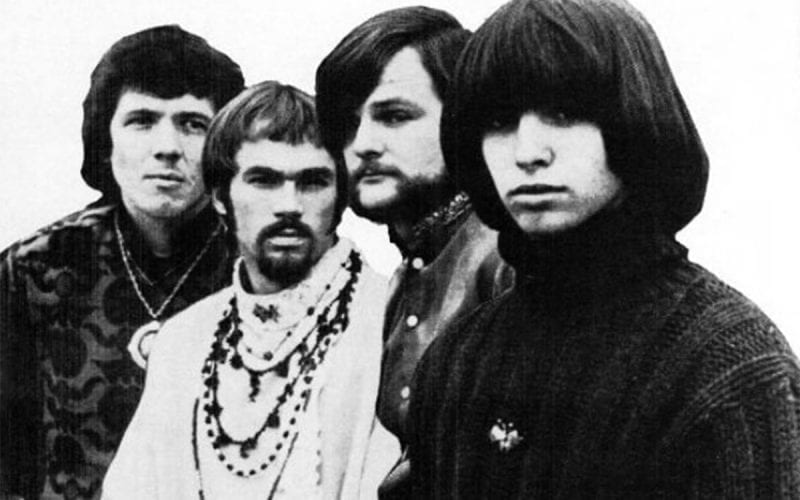 Iron Butterfly hails from San Diego and over the years has had a multitude of members. By their second album, they had already replaced their guitarist and bassist. That album, with the ridiculously long "In-A-Gadda-Da-Vida" clocking in at over 17 minutes, went on to sell over 30 million copies worldwide. Although drummer Ron Bushy is not technically an original member, he is the only member of the group to appear on all six of their studio albums and still plays live with the band in a supporting role.
---
07

Little River Band

Little River Band is the pride of Melbourne, Australia. Formed in 1975, the group had six original members, two of whom have since died. Drummer Derek Pellicci was the last original member in the band, and he departed in 1998.
---
08

Quiet Riot

Although Quiet Riot rose to fame in the early '80s with the line up of Kevin DuBrow (vocals), Carlos Cavazo (guitar), Rudy Sarzo (bass) and Frankie Banali (drums), DuBrow was the only one of those four who was an original member. The others were guitar virtuoso Randy Rhoads, bassist Kelly Garni and drummer Drew Forsyth. Both DuBrow and Rhoads have passed away.
---
09

Thin Lizzy
There were four founding members of Thin Lizzy in 1969, with the most important being bassist and vocalist Phil Lynott. Lynott wrote most of the band's songs on their first twelve studio albums and was the charismatic leader. Sadly, he died of complications from his drug addiction in 1986. The band later reformed in 1996 with John Sykes as their leader. He and the other "new" members had all played in Thin Lizzy at some point.
---
10

Yes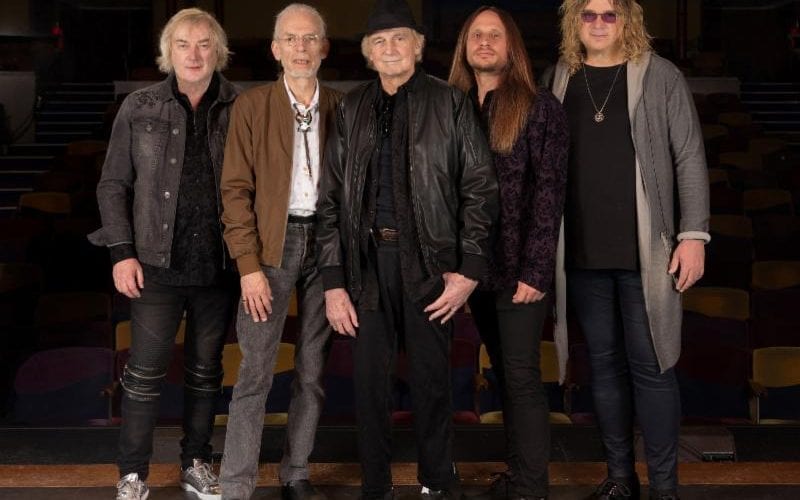 This is a little tricky as there are technically two Yes lineups that currently tour – Yes Featuring Jon Anderson, Trevor Rabin, and Rick Wakeman, and Yes with Steve Howe, Alan White, Geoff Downes, Billy Sherwood and Jon Davison. The Yes with Steve Howe band is the "official" Yes group, so Anderson's version can't count for this list. The original lineup of Yes was Anderson, Peter Banks, Bill Bruford, Tony Kaye and Chris Squire, who passed in 2015. Squire had been a member of Yes for 48 continuous years prior to his death.