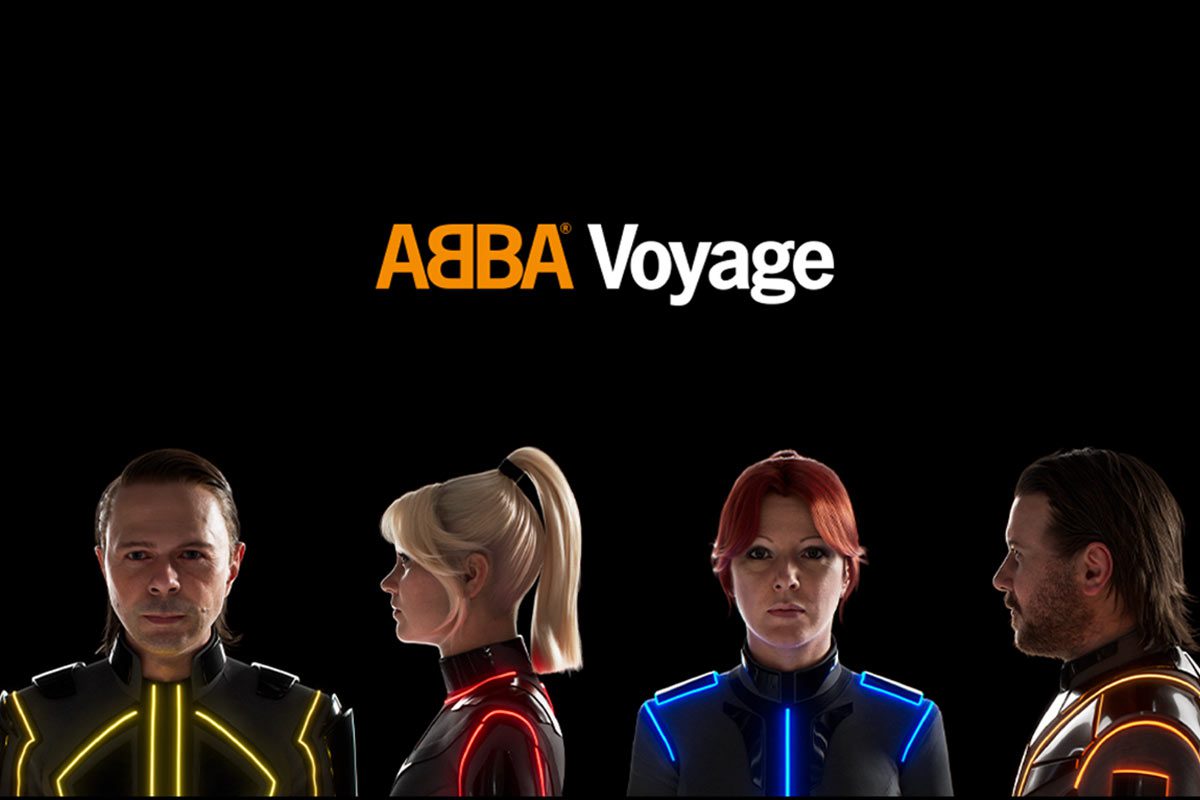 ABBA is back after nearly four decades with the release of two brand new songs, a new album, and the announcement of a high-tech, 21st century concert.
40 years since their last single "Under Attack" in 1982, ABBA members Agnetha Fältskog, Anni-Frid Lyngstad, Benny Andersson and Björn Ulvaeus have announced the release of their new 10-track album Voyage on November 5th and released the first two songs from the album, "Don't Shut Me Down" and "I Still Have Faith in You".
You can hear both tracks in the players below.
ABBA – Don't Shut Me Down
ABBA – I Still Have Faith In You
ABBA will also return to the stage, so to speak, when they perform digitally via avatars with a live 10-piece band in a purpose-built arena in London beginning May 27, 2022.
The digital versions of the members of ABBA that will be used or the concert were created over several months using motion capture techniques and the assistance of a 850-person team people led by Industrial Light & Magic, the visual effects company founded by Star Wars creator George Lucas. Although the members of ABBA are now in their 70s, the "ABBA-tars" depict the band in their prime.
Tickets for ABBA Voyage are on sale September 7th via Ticketmaster or you can register now for early access. Ticket options range from general admission to hotel packages to dance booths, which offer seating for your entire party plus a personal dance floor. Concerts will take place six nights a week.
"It's been a while since we made music together. Almost 40 years, actually. We took a break in the spring of 1982 and now we've decided it's time to end it," the band said in a statement. "They say it's foolhardy to wait more than 40 years between albums, so we've recorded a follow-up to 'The Visitors.' To tell the truth, the main inspiration to record again comes from our involvement in creating the strangest and most spectacular concert you could ever dream of.
"We're going to be able to sit back in an audience and watch our digital selves perform our songs on a stage in a custom-built arena in London next spring. Weird and wonderful!
"To all of you who patiently have followed us in some way or another these past decades: Thank you for waiting — it's time for a new journey to begin.
"We simply call it 'Voyage' and we're truly sailing in uncharted waters. With the help of our younger selves, we travel into the future. It's not easy to explain but then it hasn't been done before."
ABBA is one of the most successful music groups in history, having sold hundreds of millions of albums since their formation in 1972. The group split in 1982 and did not appear on stage again together until 2016.
ABBA Announces Voyage (Live Stream)