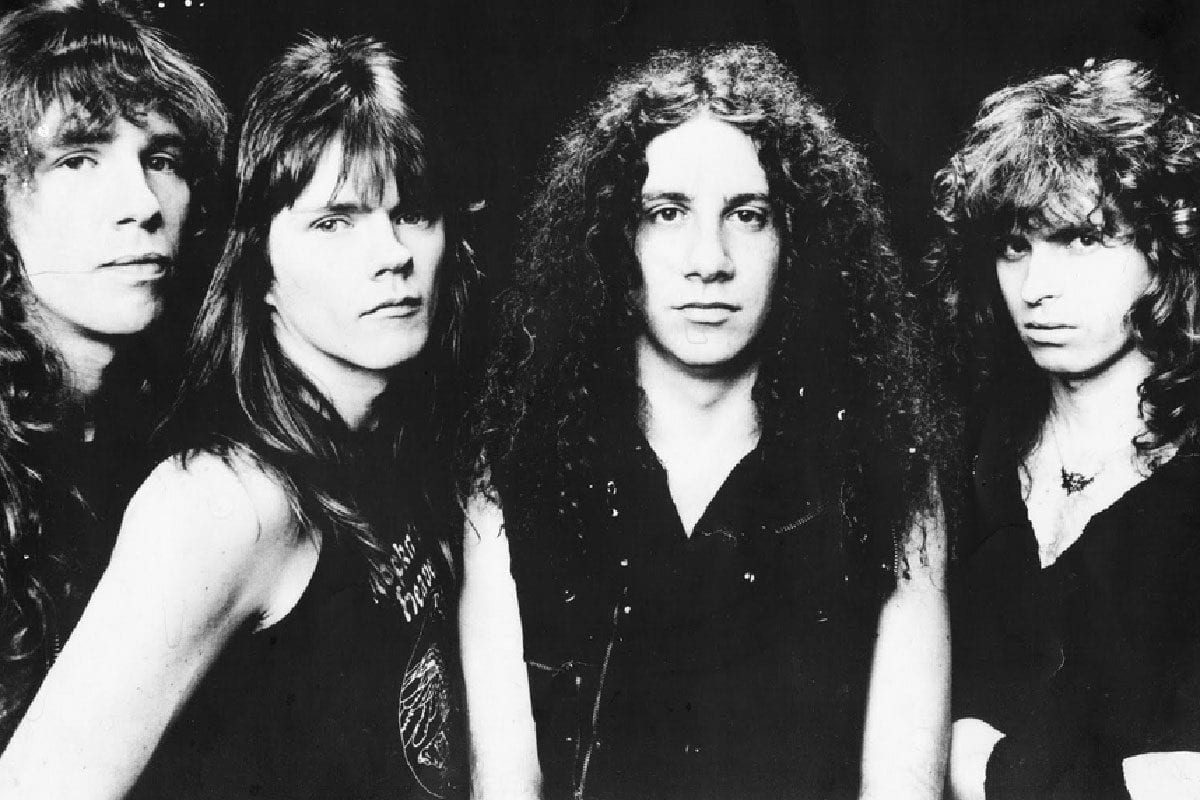 April 15, 1971 – The Beatles nab their only Oscar, winning Best Original Song Score for the movie Let It Be.
April 15, 1982 – Anvil release their sophomore album, Metal on Metal, then proceed to fade into obscurity in the 1990s before being resurrected by the 2008 documentary Anvil! The Story of Anvil.
Rock Artists Who Have Won an Academy Award
Classic Rock Birthdays
April 15, 1944 – Dave Edmunds, guitarist (Rockpile)
April 15, 1965 – Linda Perry, vocalist (4 Non Blondes)
April 15, 1968 – Ed O'Brien, guitarist (Radiohead)
April 15, 1948 – Michael Kamen, famed rock and film composer and orchestral arranger (d. 2003)
Rock Remembrances
April 15, 2001 – Joey Ramone (born Jeffrey Ross Hyman) of the Ramones, dies of lymphoma in New York City. He was 49. Ramone died listening to the U2 song "In A Little While" which Bono later called an honor.
April 15, 2017 – Allan Holdsworth, jazz fusion guitarist, dies of heart disease at his home in Vista, CA. He was 70. Holdsworth was revered by many rock guitarists, including Eddie Van Halen, who helped him secure a deal with Warner Brothers Records, which resulted in a Grammy nomination.
April 15, 1996 – The remainder of Grateful Dead leader Jerry Garcia's ashes are scattered near the Golden Gate bridge in San Francisco; a week earlier, a portion had been scattered into the Ganges river in India.  Garcia had died the previous August.
Backstage Access:
Explaining The Grateful Dead
Advertisement