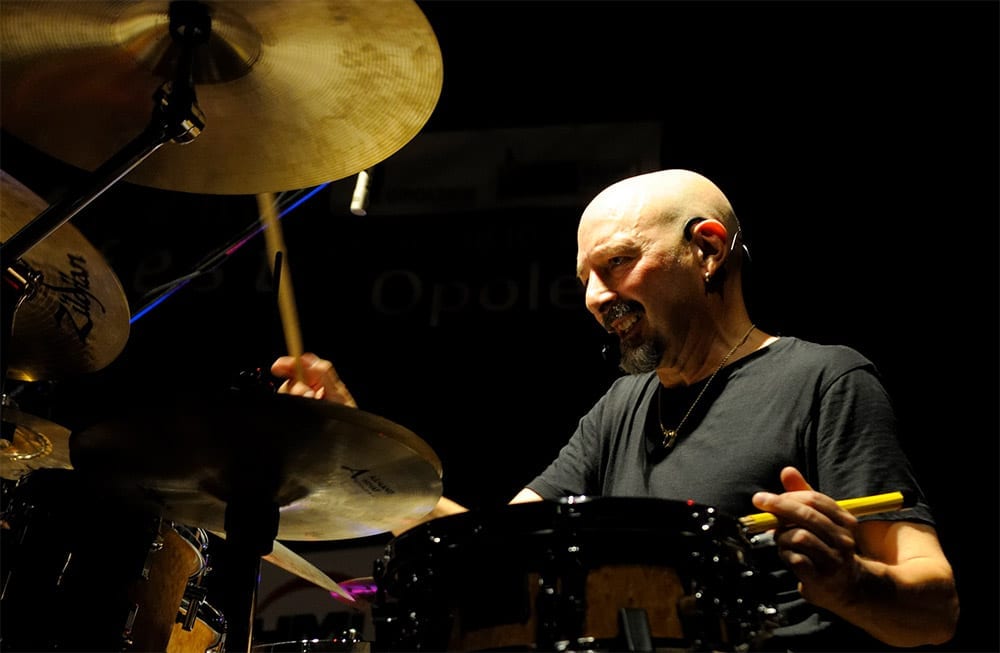 August 21, 1983 – Ramones guitarist Johnny Ramone suffers a fractured skull during a fight with Seth Macklin of the band Sub Zero Construction. He endures a four-hour brain surgery operation after being found unconscious in front of his East Village apartment in New York City.
August 21, 1972 – Jefferson Airplane's Grace Slick is maced and Paul Kantner is injured when a scuffle ensues after the group's equipment manager, Jack Casady's brother Chick, calls police "pigs" during a show at the Rubber Bowl in Akron, OH. Police arrest Chick and drag him offstage.
August 21, 1988 – After much controversy and a pointed letter from Neil Young, MTV finally decides to air Young's music video for "This Note's For You". The network turns the debut into an event, premiering the video alongside a 30 minute special about the controversy.
Classic Rock Birthdays
August 21, 1951 – Glenn Hughes, vocals (Deep Purple, Black Sabbath)
August 21, 1954 – Steve Smith, drums (Journey)
August 21, 1967 – Serj Tankian, vocals (System of a Down)
August 21, 1952 – Joe Strummer, vocals, guitar (the Clash) (d. 2002)
August 21, 1941 – Jackie DeShannon, vocals
August 21, 1904 – Count Basie (born William James Basie), keyboards, bandleader (d. 1984)
Top 20 Classic Rock Drummers Still Drumming
Rock Remembrances
August 21, 2021 – Don Everly (born Isaac Donald Everly), of the Everly Brothers, dies at his home in Nashville.  He was 84. In the late 50s and early 60s, Don and his younger brother Phil had 15 Top 10 hits, including "Bye Bye Love", "Wake Up Little Susie", "All I Have to Do is Dream" and "When Will I Be Loved", which Linda Rondstadt famously covered. In 1986, the Everly Brothers were in the first group to be inaugurated into the Rock & Roll Hall of Fame. Don's brother Phil passed away in 2014.
August 21, 2005 – Robert Moog, inventor of the Moog synthesizer,  dies of brain cancer in North Carolina.  He was 71.  His improved synthesizer, with the addition of a keyboard, did for the instrument what Les Paul and Leo Fender did for the electric guitar.  Wendy Carlos' 1968 Grammy award-winning album, Switched-On Bach, brought the  Moog to prominence.  The synthesizer also provided the eerie soundtrack to Stanley Kubrick's film adaptation of  "A Clockwork Orange" in 1971.  Many have mispronounced his name for years – Moog himself said his name "rhymes with 'vogue'".