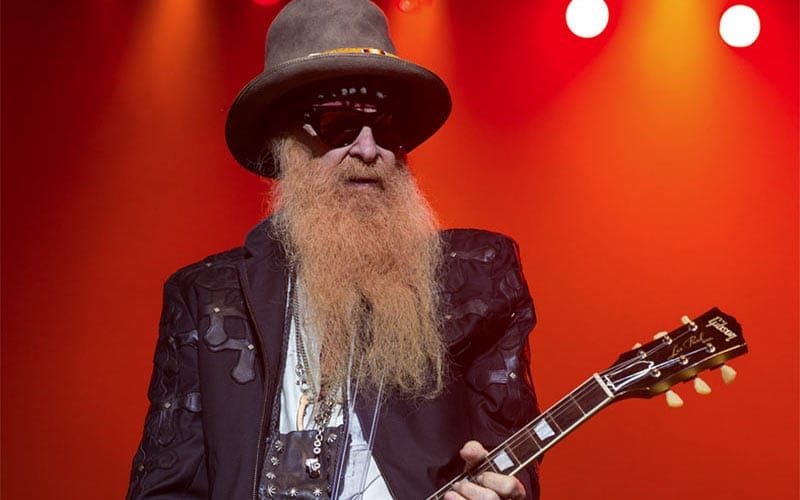 December 16, 1994 – Davy Jones, former lead singer of The Monkees, is charged with a DUI after being stopped on a rural Pennsylvania road near his home. Jones is released on $5,000 bail.
Classic Rock Birthdays
December 16, 1949 – Billy Gibbons, guitar, vocals (ZZ Top)
December 16, 1945 – Tony Hicks, guitar, vocals (The Hollies)
December 16, 1951 – Robben Ford, guitar
Top 10 Easiest Rock Songs to Learn on Guitar
Rock Remembrances
December 16, 2007 – Dan Fogelberg dies at his home in Maine of prostate cancer. He was 56. Fogelberg was discovered while a student at the University of Illinois by famed manager Irving Azoff, who was also managing local act REO Speedwagon. His biggest songs include "Leader of the Band," "Hard To Say," "The Power of Love" and "Longer."
December 16, 2001 – Stuart Adamson (born William Stuart Adamson) is found hanging in a hotel closet in Hawaii. He was 43. Adamson, lead singer and guitarist of Big Country, had been reported missing a month earlier by his estranged wife. Adamson had been sober for a decade but had recently returned to drinking and was to face a DUI charge in Nashville.
December 16, 1997 – Nicolette Larson dies as a result of complications arising from cerebral edema triggered by liver failure.  She was 45. Nicolette was best known for her 1978 cover of Neil Young's "Lotta Love" but also worked with Emmylou Harris, Linda Ronstadt, Michael McDonald, Willie Nelson, Jimmy Buffett, Van Halen, The Beach Boys and The Doobie Brothers. She also acted occasionally and was featured opposite Arnold Schwarzenegger and Danny De Vito in Twins.