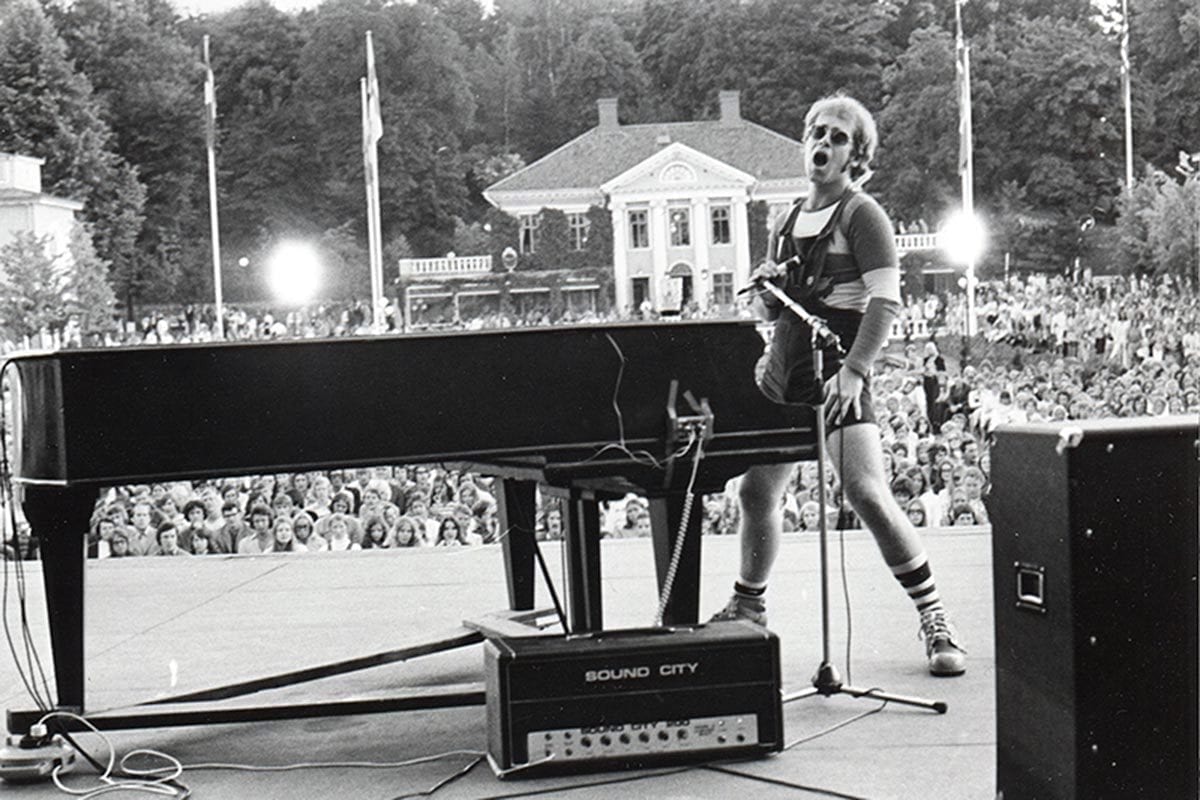 March 25, 1990 – Mötley Crüe's Tommy Lee is arrested for mooning the audience during a gig in Augusta, GA. Lee is charged with "Indecent Exposure/Live Sexually Explicit Act" and fined $1,647. The arresting officer tells the Augusta Chronicle that Lee, "…could not have been a nicer guy, and the entire group was extremely cordial and even thanked us for doing our jobs!"
March 25, 2008 – Richie Sambora is arrested on a DUI charge in Laguna Beach, CA, after a police officer notices his black Hummer weaving in traffic lanes. In the car are his girlfriend, his 10-year-old daughter and her friend. The 48 year-old Bon Jovi guitarist later pleads guilty to driving with a blood alcohol level of .08 or higher and is placed on probation for three years.
March 25, 1986 – Guns N' Roses sign with Geffen Records, after the A&R rep sees them just once. He tells other agents the band is terrible so he can close the deal. Chrysalis Records has a chance to sign the band, but loses out when their A&R rep (female) refuses to walk down Sunset Boulevard naked (an Axl request). The Gunners receive a $75,000 advance and their 1987 debut album, Appetite for Destruction, sells more than 28 million copies worldwide.
March 25, 2005 – Ozzy and Sharon Osbourne escape their Buckinghamshire mansion with all of their pets after a blaze breaks out as they sleep.
March 25, 1990 – Iron Maiden's Bruce Dickinson wins a Golden Raspberry award for "Worst Original Song" for "Bring Your Daughter…to the Slaughter" from A Nightmare on Elm Street 5: The Dream Child movie.
March 25, 1967 – The Who make their US debut at DJ Murray The K's shows in New York City, playing for ten consecutive days.
March 25, 2002 – R.E.M. guitarist Peter Buck is arrested after an "air rage" incident on a flight from the US to the UK, when his sleeping pills react with a mid-flight glass of wine. Buck allegedly attempts to play a CD in a drinks trolley, claiming "I am R.E.M." and gets into a scuffle over, of all things, a serving of yogurt. After a court date in the UK, he is acquitted. U2's Bono testifies in court that, "Peter is actually famously known for being a peaceable person. I once had to twist his arm to get him to a boxing match."
Classic Rock Birthdays
March 25, 1947 – Elton John (born Reginald Kenneth Dwight), vocals, piano
March 25, 1948 – Michael Stanley, vocals, guitar (Michael Stanley Band)
March 25, 1966 – Jeff Healey, guitar, vocals (d. 2008)
Rock Remembrances
March 25, 2009 – Dan Seals dies of lymphoma in Nashville. He was 61. Seals was the younger brother of Seals & Crofts' Jim Seals and started his career working with John Ford Coley. He was nicknamed "England Dan" because when he was younger he had a fixation with the Beatles and briefly affected an English accent.