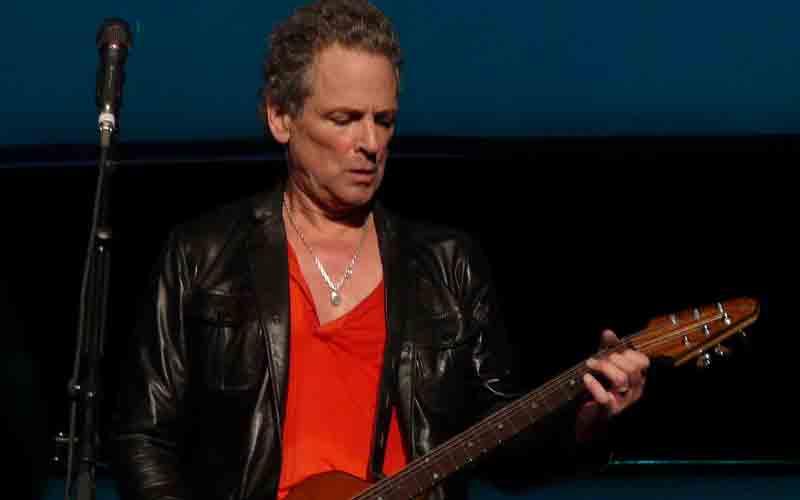 October 3, 1978 – The members of Aerosmith bail out 28 fans who are arrested for smoking pot and underage drinking at their concert in Fort Wayne, Indiana. They pay approximately $4,200 in bail and fines.
October 3, 1992 – Sinead O'Connor, without telling producers in advance, tears up a photo of Pope John Paul II on Saturday Night Live as a protest over sexual abuse in the Roman Catholic Church. This is long before the public was aware of the Catholic Church's role in covering up child abuse, and the incident ignited a firestorm, dealing a near-lethal blow to her career. NBC was fined $2.5 million dollars by the Federal Communications Commission.
Classic Rock Birthdays
October 3, 1962 – Tommy Lee, drums (Mötley Crüe)
October 3, 1954 – Stevie Ray Vaughan, guitar, vocals (d. 1990)
October 3, 1966 – Frank Hannon, guitar (Tesla)
October 3, 1972 – Lajon Witherspoon, vocals (Sevendust)
October 3, 1949 – Lindsey Buckingham, guitar, vocals (Fleetwood Mac)
October 3, 1969 – Gwen Stefani, vocals (No Doubt)
October 3, 1951 – Jack Grondin, drums (.38 Special)
October 3, 1938 – Eddie Cochran, vocals, guitar (d. 1960)
October 3, 1941 – Chubby Checker (born Ernest Evans), vocals
Rock Remembrances
October 3, 2000 – Benjamin Orr (born Benjamin Orzechowski), The Cars singer and bass player, dies of pancreatic cancer at his home in Atlanta. He was 53. Orr sang lead vocals on some of the bands biggest hits including "Just What I Needed," "Let's Go" and 'Drive'.
October 3, 1967 – American singer and songwriter Woody Guthrie dies after suffering from Huntington's disease. He was 55. Unable to control his muscles, Guthrie lost the ability to play guitar and was hospitalized from 1956 until his death. Guthrie was a major influence on Bob Dylan and American folk music with his best-known song being 'This Land Is Your Land." Interestingly, Guthrie was a harsh critic of Fred Trump (father of Donald Trump), saying he was disgusted with Trump as a landlord, penning lyrics which accused him of stirring up racial hate "in the bloodpot of human hearts." In 1988 he was inducted into the Rock and Roll Hall of Fame, and in 2000 he posthumously received the Grammy Lifetime Achievement Award.
October 3, 2002 – Darryl DeLoach, original guitarist and vocalist from Iron Butterfly, dies of liver cancer in San Diego. He was 56. DeLoach only appeared on the band's first album, and left before the success of "In-A-Gadda-Da-Vida." He became a restaurateur in San Diego.