Love is perhaps the greatest source of inspiration when it comes to music, but keeping a relationship together when you're both celebrity musicians can't be easy… and nearly impossible when you're members of the same band. There are plenty of rock and roll love stories worth noting, but here are 12 couples whose collaboration influenced the music in a palpable way. Not all of these classic rock romances lasted forever, but the music they inspired or created certainly will.
01

John Lennon & Yoko Ono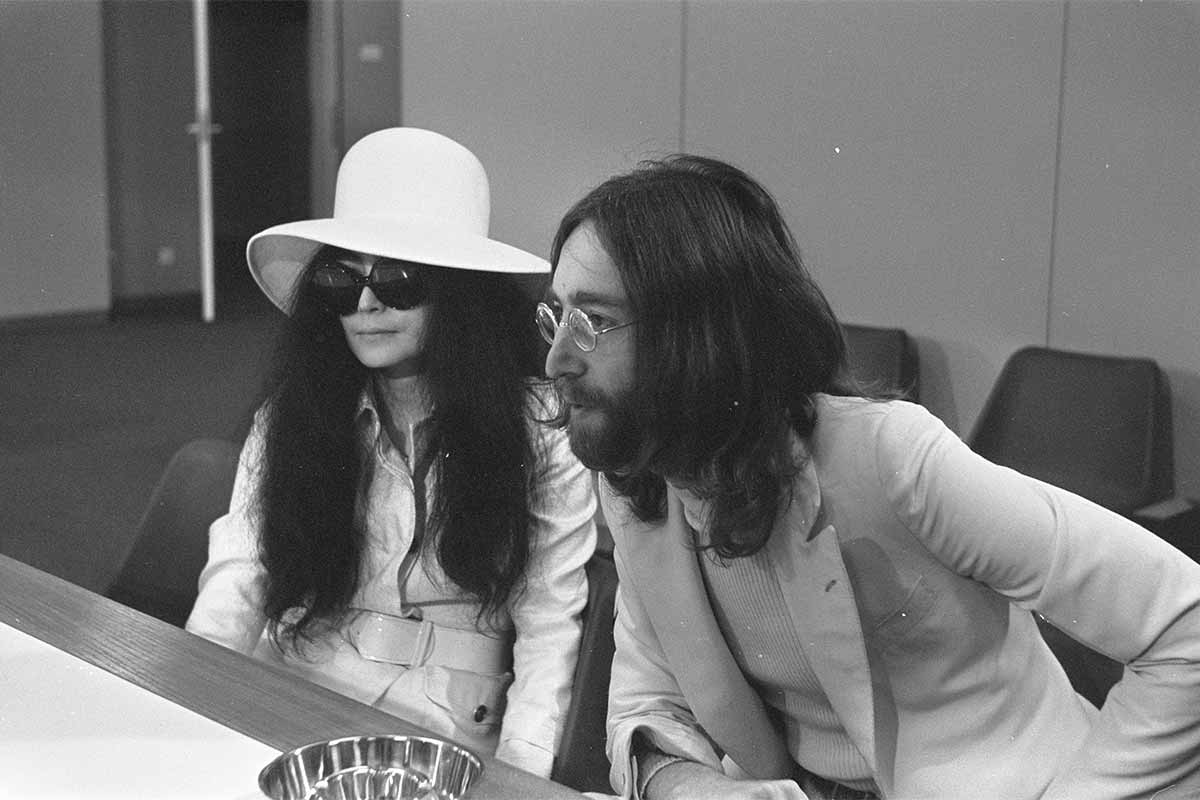 One of the most controversial couples in rock history was also one of its most enduring, until Lennon's sad and untimely death in 1980. John Lennon & Yoko Ono met in 1966 and immediately became inseparable – even though they were both married to other people at the time. They themselves married in 1969, and when the Beatles split the following year, the public, critics, and seemingly everyone blamed the eccentric Ono for splitting up the band.
The couple "took a break" in 1973, and Yoko allegedly set John up with her assistant May Pang, with whom he had an affair for 18 months. But after reconciling, Ono and Lennon had a son, and seemed happier than ever. John had always credited Yoko as being his muse, even inspiring the classic song "Imagine", inspired by Yoko's poetry book Grapefruit.
---
02

Debbie Harry & Chris Stein

Debbie Harry, lead singer of Blondie, owes much of her success to co-founder and guitarist Chris Stein. The two first met in 1973 while she was in a band called The Stilletos. They went on to form Blondie and also began a romantic relationship that would last 16 years. Despite the eventual demise of their couplehood, Debbie Harry and Chris Stein continue to be partners in Blondie, and were inducted into the Rock and Roll Hall of Fame in 2006. Harry has never married, but Stein did, and Harry is actually godmother to his two children.
---
03

Bruce Springsteen & Patti Scialfa

Bruce Springsteen himself says he couldn't have lasted this long without the support and love of his wife, Patti Scialfa. Since 1984, Scialfa has been a key member of Springsteen's E Street Band. They began a romantic relationship on the Born In The USA tour, even though Bruce was still married (but separated) from his first wife, Julianne Phillips. They finally married in 1991, after having a son together in 1990. They now three children and have been together for more than 35 years.

Springsteen says his latest album and movie, Western Stars, is a love letter to Patti. "We're always trying to find somebody whose broken pieces fit with our broken pieces, and something whole emerges."
---
04

Lindsey Buckingham & Stevie Nicks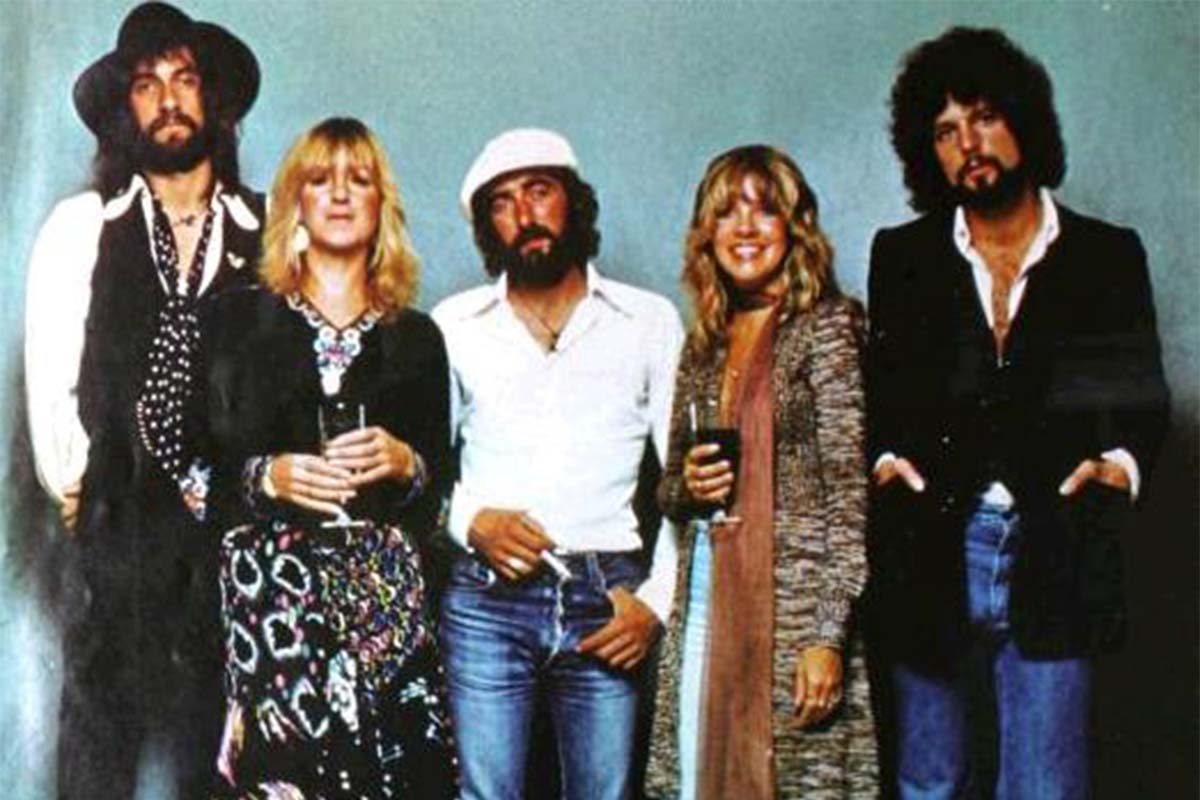 Lindsey Buckingham and Stevie Nicks joined Fleetwood Mac in 1974, and their songwriting and chemistry contributed to the making of two of the biggest and best albums of all-time – Fleetwood Mac and Rumours. By the time Rumours was released in 1977, Buckingham and Nicks were not only on the skids, but openly hostile to each other.
"When we broke up, only a few years after joining Fleetwood Mac, it was like a living nightmare…. Everything about me seemed to bug him," Nicks once said. "He and I were about as compatible as a boa constrictor and a rat."
Despite their romance turning sour, Nicks and Buckingham remain as an enduring image from the 70s era, and their collaborative contributions to Fleetwood Mac are incalculable.
Top 10 Rock Songs Inspired By Literature
---
05

Paul McCartney & Linda McCartney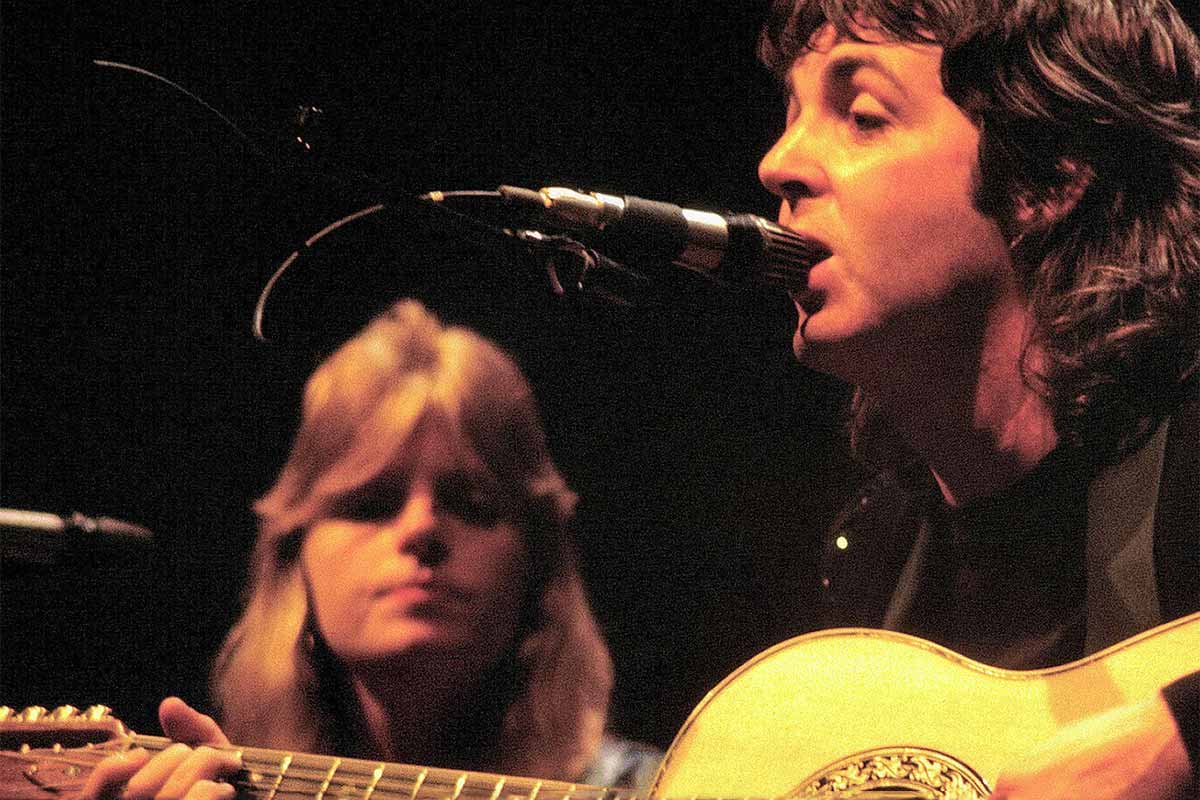 Just like Lennon and Ono, Paul and Linda McCartney (nee Eastman) married in 1969, just one year before the Beatles split. At the time, Linda was a photographer and not a musician (and some would argue that she never was), but Paul taught her keyboards so she could join his solo band, Wings, and be with him 24/7. McCartney has said that, aside from his incarceration in Tokyo on a drug charge in 1980, he had only spent a total of one week apart from Linda in their entire marriage of almost 30 years.
The McCartneys were ahead of their time when they adopted a vegetarian lifestyle in 1971, and became active animal rights activists. Sadly, Linda was diagnosed with breast cancer in 1995 and died three years later at their ranch in Tuscan, Arizona.
---
06

Mick Jagger & Marianne Faithfull

In 1965, Marianne Faithfull became an international pop star after recording "As Tears Go By" written by Keith Richards, Mick Jagger and Andrew Loog Oldham. Soon thereafter she started a four-year relationship with Jagger. They became a fixture in the "Swinging London" scene of the 1960s and were ever-present in the British tabloids.

Faithfull served as a muse for Jagger, inspiring such Rolling Stones hits as "Wild Horses" and "You Can't Always Get What You Want." She also co-wrote "Sister Morphine" which appeared on the Sticky Fingers album. The relationship proved fruitful for Jagger, serving to magnify his celebrity profile, but it was a disastrous one for Faithfull. She became a drug addict, lost custody of her son from her first marriage, and ended up living on the streets of London for a period of time. She eventually revived her career and has released a total of 21 studio albums.
---
07

Kurt Cobain & Courtney Love

Kurt Cobain and Courtney Love had only dated for four months prior to their wedding in 1992. Love, pregnant with their first and only child, allegedly introduced Cobain to heroin. The two had quite a turbulent relationship, mainly due to drug use, but also due to Cobain's struggle with fame and all the pressures that came with it. There are many opinions about their relationship, but it does appear that the two truly loved each other. Tragically, Cobain died by suicide on April 5, 1994. He was 27.
---
08

John & Michelle Phillips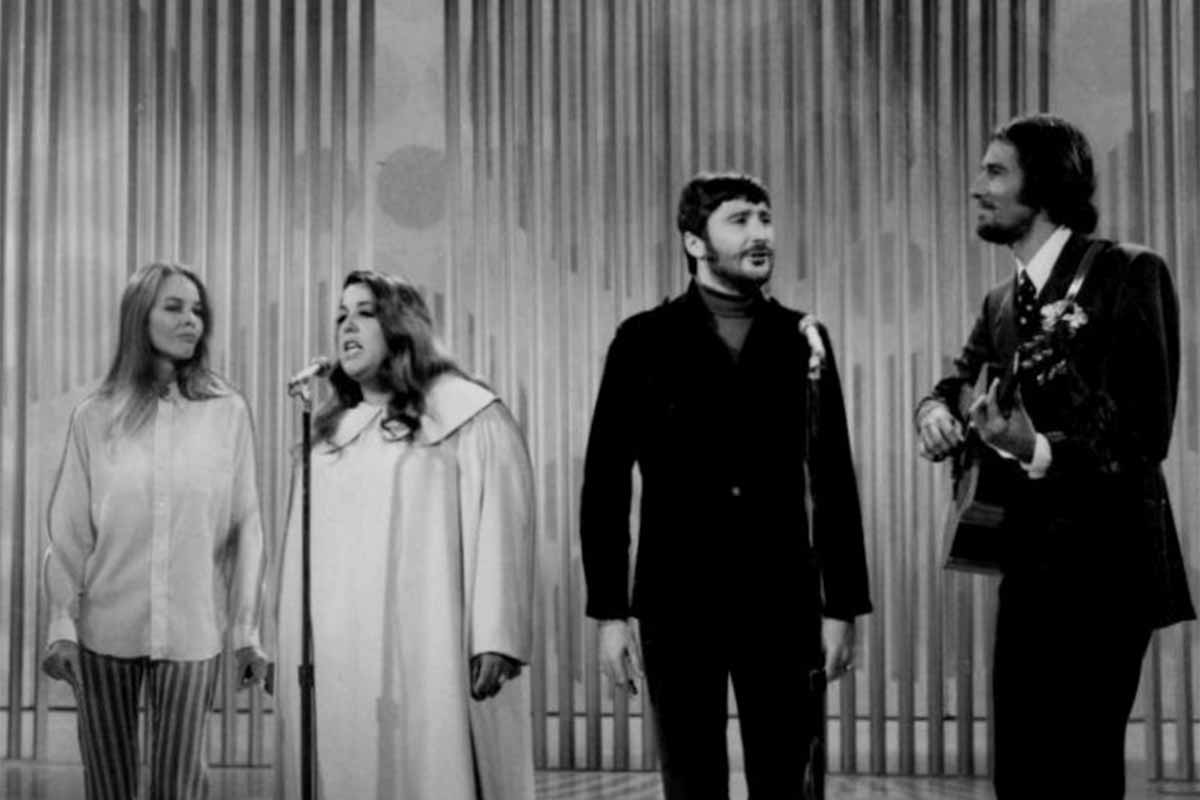 Michelle married John Phillips in 1962 when she was only 18 years old. She and John formed The Mamas and The Papas with Denny Doherty, with Mama Cass Elliot being the last one to join the group. The band became a symbol of the 1960s counterculture with songs like "California Dreamin'", co-written by Michelle and John. Although the band was only together from 1965-1969 (with a one-album reunion in 1971), they racked up album sales of over 40 million. After many episodes of infidelity and various other issues, the Phillips divorced in 1969.
The Most Musically Gifted Children of Rock Stars
---
09

Laurie Anderson & Lou Reed

Laurie Anderson and Lou Reed met in Munich, Germany in 1992. She was 45, he was 50. A few months later they met up again in New York and that turned into a date, and eventually a relationship. Prior to Reed's death in 2013, Anderson and Reed had been together for 21 years, married for five. Although they were fiercely independent in their artistic ventures, Reed and Anderson collaborated on many projects throughout the years.

Anderson said, "Lou and I played music together, became best friends and then soul mates, traveled, listened to and criticized each other's work, studied things together (butterfly hunting, meditation, kayaking). And somehow, for 21 years, we tangled our minds and hearts together."
---
10

Tina Weymouth & Chris Frantz

The founders of Talking Heads – Tina Weymouth, Chris Frantz and David Byrne – met at the Rhode Island School of Design in the early 1970s. Byrne and Frantz had formed a band in 1973 called The Artistics, and Weymouth was Frantz's girlfriend, charged with driving them to and from their gigs. When the band dissolved and college was over, the three moved to New York City, all living in the same apartment as Frantz and Byrne tried to form a new band. Weymouth was encouraged by Frantz to learn the bass because they couldn't find another player. History was made in June of 1975 when they performed their first show together as Talking Heads. Frantz and Weymouth married in 1977 and will celebrate their 44th anniversary this year. Along the way, they had even bigger chart success with their band, Tom Tom Club, formed after Byrne decided Talking Heads were over.
---
11

Christine & John McVie

Although perhaps not as flashy or photogenic as Stevie Nicks and Lindsey Buckingham, there would be no Fleetwood Mac without Christine and John McVie. The couple married after a courtship of only two weeks, with former Fleetwood Mac bandmate Peter Green as their best man. Although they divorced in 1976 after eight years of marriage, the McVies somehow continued to get along and remain in the band together. They remained relatively low-key during the tumultuous recording of Rumours, which took place at the same time as their divorce. John did not contribute to many of the band's songs as a writer, but Christine is responsible for several of their biggest hits including "Don't Stop."
---
12

Pat Benatar and Neil Giraldo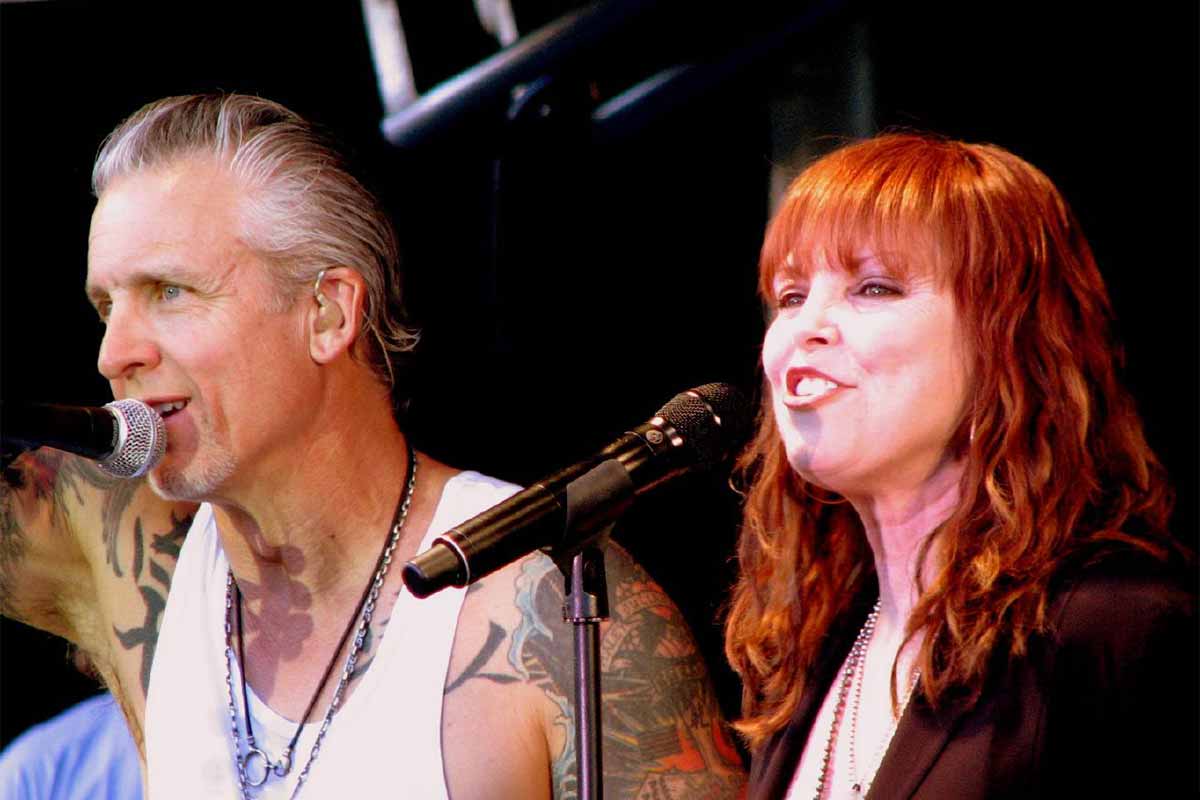 Pat Benatar met guitarist Neil Giraldo when he auditioned to be in her band in 1979. The attraction was instantaneous, although they both needed to get out of other relationships at the time. The record label also wasn't too excited at the prospect of Benatar losing her audience sex appeal by marrying one of her bandmates. Fast forward 39 years and the Giraldos are still going strong to this day. They have been one of the most successful songwriting and producing relationships in rock music.