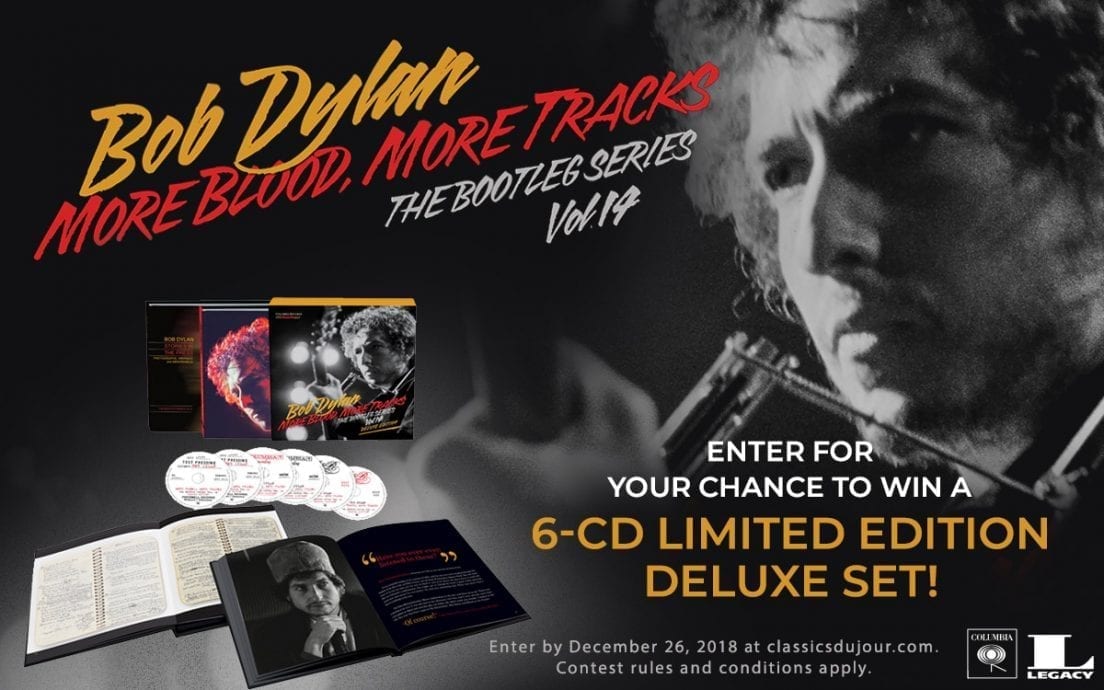 Enter for your chance to win Bob Dylan's MORE BLOOD, MORE TRACKS – THE BOOTLEG SERIES VOL. 14 Deluxe Edition Set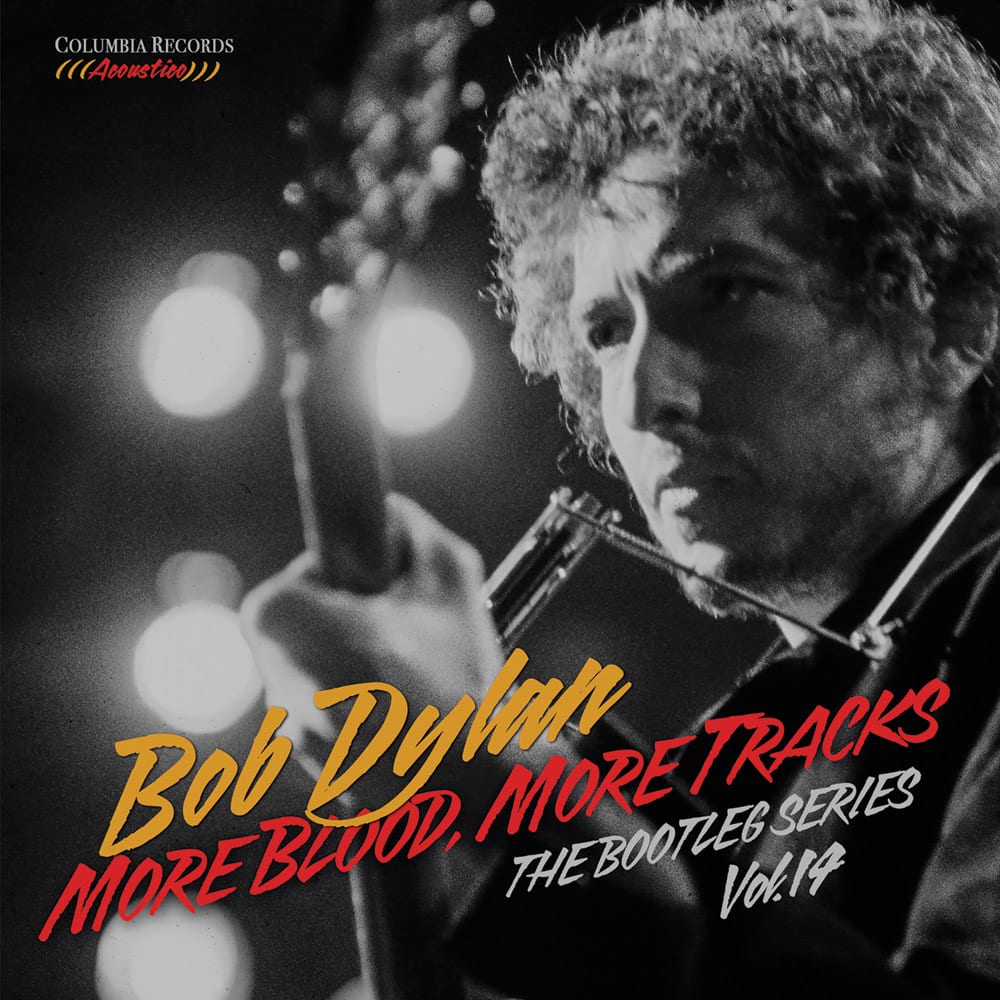 CDJ is celebrating the release of Bob Dylan's More Blood, More Tracks – The Bootleg Series Vol. 14 by giving you the chance to win a 6-CD Limited Edition Deluxe Set!
The latest chapter in Columbia/Legacy's highly acclaimed Bob Dylan Bootleg Series, More Blood, More Tracks makes available the pivotal studio recordings made by Dylan during six extraordinary sessions in 1974 — four in New York (September 16, 17, 18, 19) and two in Minneapolis (December 27, 30) — that resulted in the artist's 1975 masterpiece, Blood On The Tracks. One of the top-selling albums of Dylan's career, Blood On The Tracks redefined the boundaries and structures of modern pop songwriting (a genre Dylan had virtually invented a decade prior), reached #1 on the Billboard 200, achieved RIAA 2x Platinum status and was inducted into the Grammy Hall of Fame in 2015.
More Blood, More Tracks – The Bootleg Series Vol. 14 is available now in digital, CD and 12″ vinyl formats.
The 6-CD full-length Deluxe Edition Set includes the complete New York sessions in chronological order including outtakes, false starts and studio banter. The album's producers have worked from best sources available, in most cases utilizing the original multi-track session tapes.
Enter below through December 26, 2018 for your chance to win this 6-CD Deluxe Edition Set!
PLUS additional winners will receive a single CD version, which assembles 10 of the most emotionally resonant alternate takes of each of the 10 songs appearing the original Blood On The Tracks plus a previously unreleased version of "Up to Me."
| | |
| --- | --- |
| Courtesy of | |
Amazon
iTunes
CONTEST DATES: Nov 26, 2018 - Dec 26, 2018
---
This contest is now closed. Please
click here
to view our current contests!
Congratulations to our winners!
GRAND PRIZE WINNER (6-CD Deluxe Box Set):
David S - Lexington, KY

ADDITIONAL WINNERS (CD):
Raymond S - Towson, MD
Debra D - Bradenton, FL
Kerian F - Britanny, France
James S - Temecula, CA
Beverly M - Hyde Park, VT
Steven W - Ogden, UT
Michael R - Plymouth, MA
Richard D - Chicago, IL
Brian S - Medina, OH