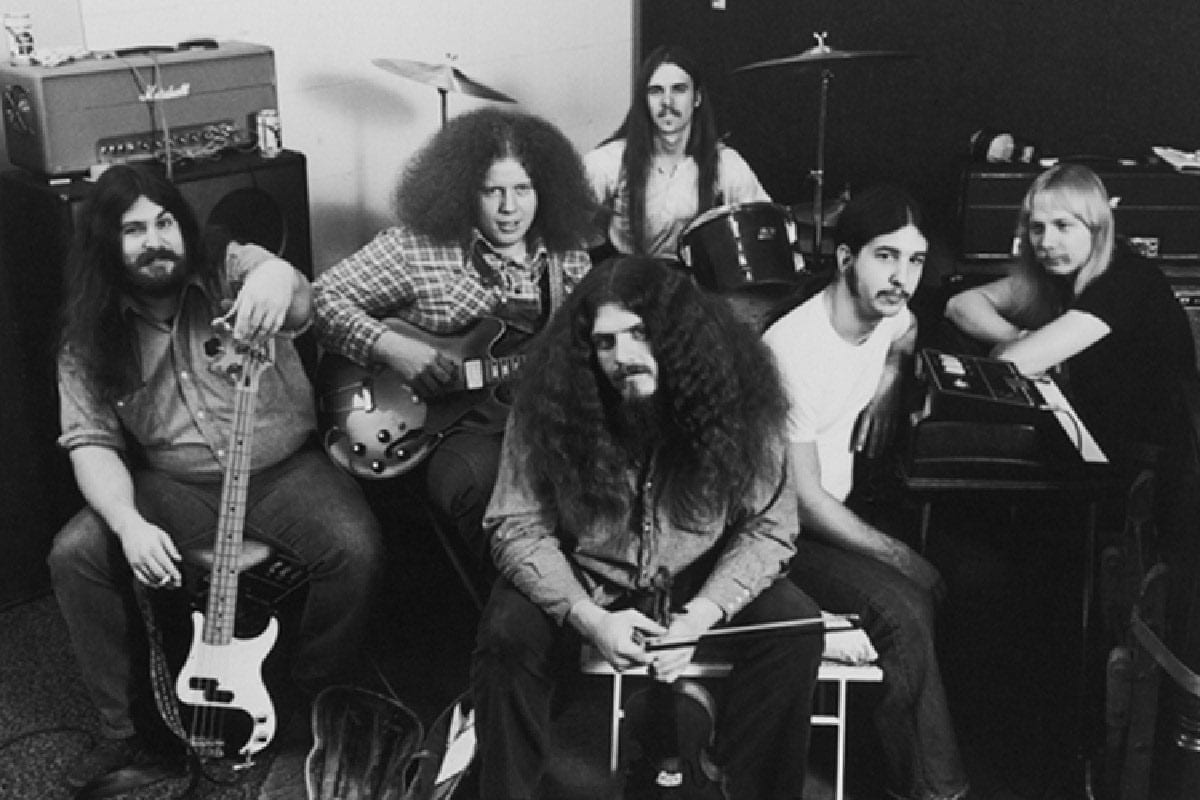 June 15, 1967 – Peter Green leaves the John Mayall & the Bluesbreakers and goes on to form Fleetwood Mac with bandmate John McVie and Mick Fleetwood.
Backstage Access:
Remembering Peter Green
Classic Rock Birthdays
June 15, 1957 – Brad Gillis, guitar, vocals (Night Ranger)
June 15, 1946 – Noddy Holder (born Neville John Holder), vocals (Slade)
June 15, 1951 – Steve Walsh, vocals (Kansas)
June 15, 1963 – Scott Rockenfield, drums (Queensrÿche)
June 15, 1941 – Harry Nilsson, vocals (d. 1994)
June 15, 1943 – Muff Winwood (born Mervyn Winwood), bass, producer (The Spencer Davis Group)
June 15, 1933 – Waylon Jennings, vocals, guitar (d. 2002)
Listen:
Point of No Regrets: Kansas Carry On With New Album 'The Absence of Presence'
Rock Remembrances
June 15, 2014 – Casey Kasem (born Kemal Amen Kasem), longtime radio disc jockey, host of American Top 40 and the voice of Shaggy on Scooby Doo, dies of complications of Lewy body dementia, similar to Parkinson's disease. He was 82. After an exemplary career and beloved by millions, Kasem's death was the stuff of tabloid fodder, pitting his wife Jean Kasem against his three children from a previous marriage. He was interred six months after his death in Oslo, Norway.
June 15, 1996 – Ella Fitzgerald, the "Queen of Jazz," dies in Beverly Hills from complications of diabetes.  She was 79.  At the time of her death, Fitzgerald was blind, and had had both of her legs amputated.   Fitzgerald was a collector – her archival music material is housed at the Smithsonian, her personal music arrangements are at the Library of Congress, her collection of published sheet music is at UCLA and her extensive cookbook collection was donated to Harvard University.  In the 1970's she famously appeared in a TV commercial for Memorex, where she sang a note that shattered a glass, prompting the question, "Is it live, or is it Memorex?" Fitzgerald won 13 Grammy Awards and received the Grammy Lifetime Achievement Award in 1967.
Advertisement