Since 1959, all the way back when Domenico Modugno swept the Record of the Year and Song of the Year categories with "Nel Blu Dipinto Blu (Volare)" (in Italian no less!), the Recording Academy has awarded more than 8,000 Grammy Awards to a wide variety of artists. The Beatles were the first rock band to be nominated for a Grammy Award, winning Best New Artist in 1965, and being nominated – but not winning – for Song of the Year (1965 – "A Hard Day's Night"), Record of the Year (1965 – "I Want To Hold Your Hand"), and Album of the Year (1966 – "Help!").
Since then, rock artists have won a boatload of Grammy Awards, but there are many shocking omissions on the winners list. Some of these artists have been honored with a Grammy Lifetime Achievement Award, but we're not counting that as a competitive category. So here, in alphabetical order, are the unlucky 13 bands and artists who have never won a Grammy (in a competititve category).
1

The Beach Boys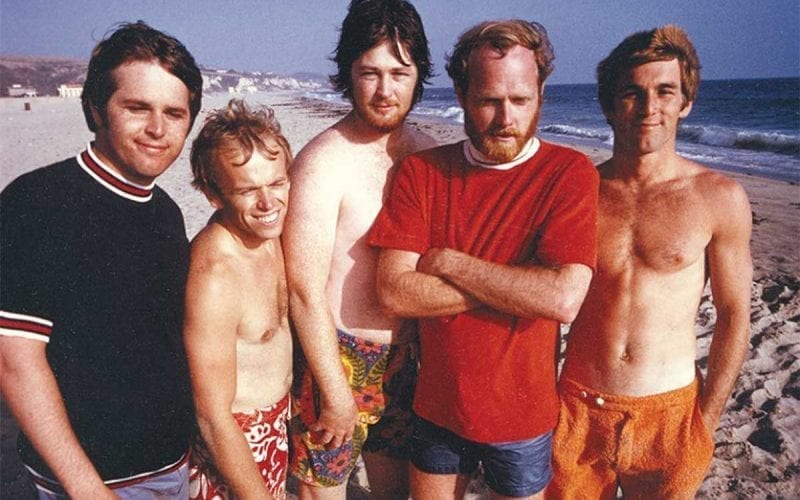 The Beach Boys earned four Grammy nominations – three in 1966 for "Good Vibrations" and one in 1988 for "Kokomo" – but couldn't turn those nominations into a win. They did get a Lifetime Achievement Award in 2001, but it's now hard to believe that Pet Sounds, one of the most influential albums ever made, never got the acclaim it was due.
---
2

The Doors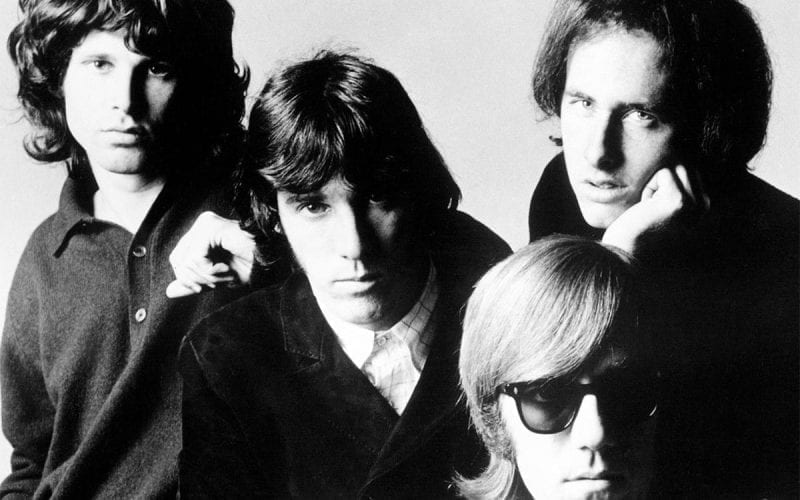 Sadly, the Doors were never even nominated for a Grammy Award. For shame! They were honored with a Lifetime Achievement Award in 2007, and technically, they did receive a 2011 Grammy Award for Best Long Form Music Video for the film When You're Strange (interestingly narrated by Johnny Depp), but we're not counting those. "Light My Fire," "Riders On The Storm," "Touch Me," "Love Me Two Times"…we could go on and on. The only explanation for no Grammys here is "People Are Strange."
---
3

The Grateful Dead

The Grateful Dead has only technically been nominated for one Grammy, for the documentary Long Strange Trip in 2017 (currently available for free on Amazon Prime if you've got about 5 hours to kill). They also received a Lifetime Achievement Award in 2007. But that just doesn't seem like it's enough, given that the band was, at one time, the top-grossing touring act in the U.S., and inspired legions of "Dead Heads" worldwide.
---
Backstage Access:
Explaining The Grateful Dead
---
4

Guns N' Roses

This may seem like "fake news," but Guns N' Roses have never won a Grammy. Not a single one. They've been nominated three times in the uninspiring category of Best Hard Rock Performance, but were bested in 1990 by Living Colour, in 1992 by Van Halen, and in 1993 by the Red Hot Chili Peppers. Appetite for Destruction has clocked in as the the best-selling U.S. debut album ever, and has gone on to sell over 50 million copies worldwide, spurred on by "Sweet Child O' Mine," "Welcome To The Jungle" and "Paradise City." And, that's just one of their albums.
---
5

Jimi Hendrix

Perhaps the greatest rock and roll guitarist of all time, Jimi Hendrix also was never gifted with a Grammy Award, until he posthumously received a Lifetime Achievement Award in 1992. He was nominated for one award in 1970, for his revolutionary performance of the national anthem at Woodstock, but was beat by Henry Mancini, who won for a movie theme album. Hendrix had already passed away by that time, having only released three studio albums in his lifetime.
---
6

Janis Joplin
Much like Hendrix, Janis Joplin had only released four albums prior to her untimely death in 1970. And similarly, she left a huge footprint in rock music. She was posthumously nominated for two Grammy Awards in 1971, one for Best Female Pop Vocal Performance for "Me and Bobby McGee" (Carole King won for "Tapestry") and second for the album Pearl, nominated in the Best Female R&B Vocal Performance category (Aretha Franklin won for "Bridge Over Troubled Water"). She did receive a Lifetime Achievement Award in 2005.
---
7

Journey

"Don't Stop Believin'" indeed! Although they've crushed the sales charts, the touring grosses and have some of the most sung karaoke songs in history, Journey has never received a Grammy Award. They didn't even get a Grammy nomination until 1997, for "When You Love a Woman" in the Best Pop Performance by a Duo or Group with Vocal category. (The Beatles won for "Free As a Bird").

Seeing as how their nominated song came from the last album that Steve Perry participated in, it's highly unlikely that they'll be dusting a Grammy Award on their shelves anytime…ever.  They may not even be considered "cool" enough to get a Lifetime Achievement Award. 
---
Backstage Access:
Herbie Herbert and the Incredible Story of Journey
---
8

Bob Marley

Hard to believe now, but the Grammys didn't even have a Reggae category until 1985, four years after Bob Marley's death. So maybe that explains why he never received an award in his lifetime. He did garner a Lifetime Achievement Award in 2001, and was also nominated for an award in 2002, in the Best Long Form Music Video category for the documentary Rebel Music: The Bob Marley Story. (Mel Brooks won for Recording The Producers – A Musical Romp With Mel Brooks). Still, it's quite a travesty that the greatest reggae influence of all-time never got to hold a Grammy Award.
---
9

Iggy Pop

Leader of the iconic punk rock band The Stooges, Iggy Pop has never received a Grammy in his groundbreaking career. He has earned two nominations for his solo career — in 1989 for "Cold Metal" in the Best Hard Rock/Metal Performance Vocal or Instrumental category, where he and Metallica were infamously beaten by Jethro Tull, and in 2017 in the Best Alternative Music Album category, where he was bested by David Bowie. Pop did receive a Lifetime Achievement Award recently in 2020, so he can't be counted out for a competitive Grammy in the future. This guy really does have nine lives!
---
10

Queen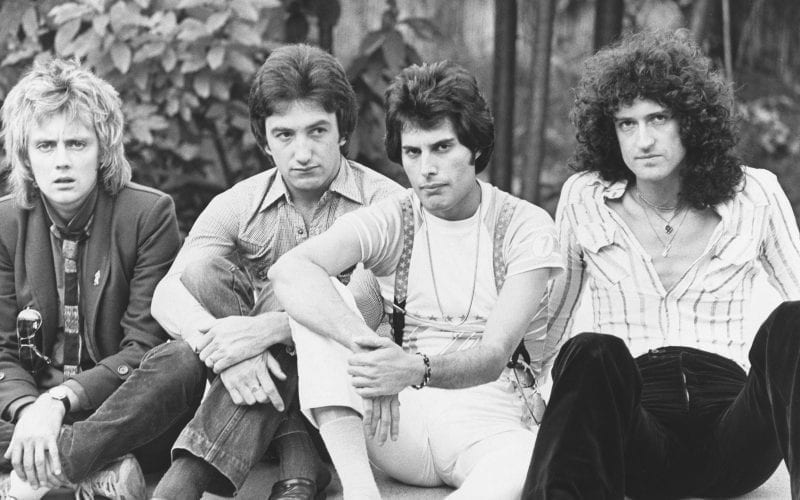 It's almost unthinkable that Queen doesn't have a Grammy. Yes, they finally got their Lifetime Achievement Award in 2018, but really?? "Bohemian Rhapsody" was nominated for two awards in 1976, where it lost to Chicago for "If You Leave Me Now" in the Best Pop Vocal Performance By A Duo, Group Or Chorus category and to the Starland Vocal Band for "Afternoon Delight" in the Best Arrangement For Voices (Duo, Group or Chorus) category. They were also nominated in 1980 for "Another One Bites The Dust" (won by Bob Seger for "Against The Wind") in the Best Rock Performance By A Duo Or Group With Vocal category and for Producer of the Year (Non-Classical) where they were bested by Phil Ramone. With over 300 million albums sold worldwide, Queen is probably just fine without a Grammy. And, no one's making a film about the Starland Vocal Band, right?
---
11

The Ramones

The ultimate American punk rock band are The Ramones — "I Wanna Be Sedated," "Rock 'n' Roll High School" and "Blitzkrieg Bop" are just a few of their gems — and they too received no Grammy love.  In fact, they only got their Lifetime Achievement Award in 2011, with Tommy Ramone accepting it, as he was the last living founding member of the band.  He said, "The fact that three of the four founding members are not with us is profoundly sad. They would be truly honored at this award." Tragically, Tommy died just three years later. 
---
10 Questionable Classic Rock Song Choices in TV Commercials
---
12

Patti Smith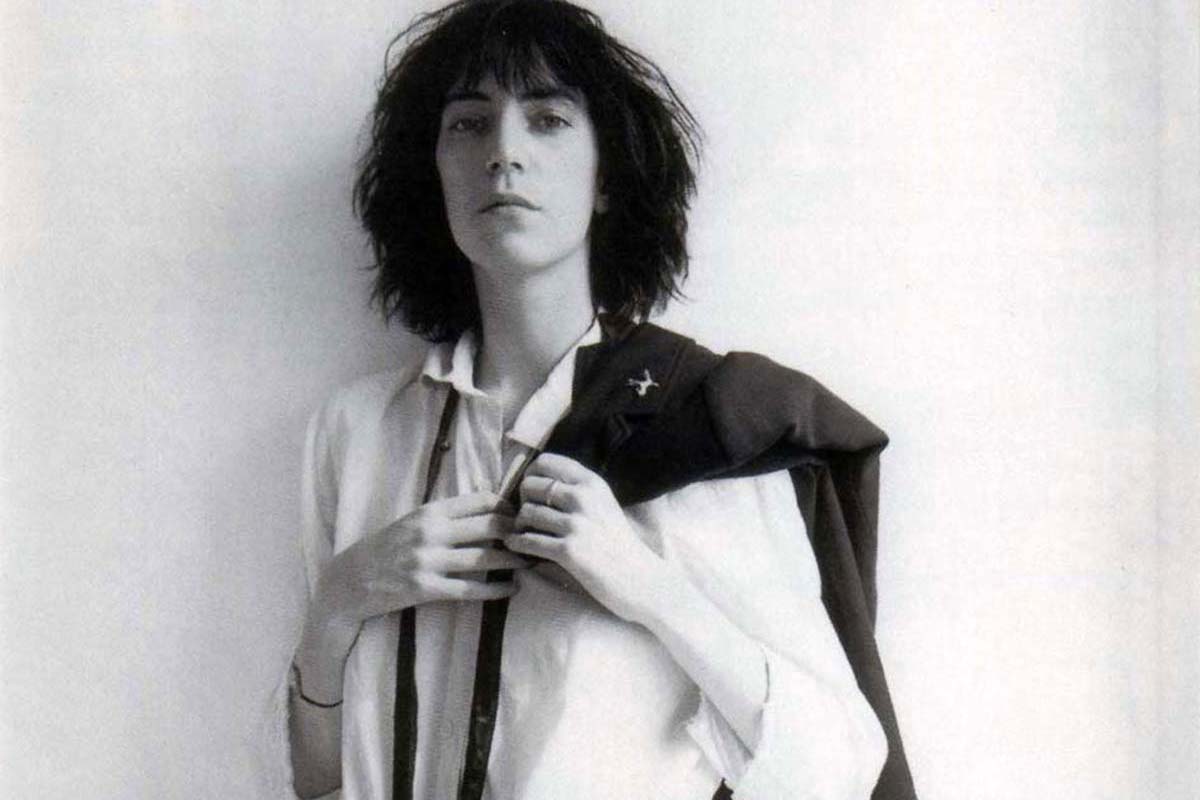 Legend and icon Patti Smith has been nominated for four Grammys but has never won.  She hasn't even garnered a Lifetime Achievement Award.  In 1998, she lost for Best Female Rock Vocal Performance to Fiona Apple, and also lost in that same category in 2001 to Sheryl Crow. Well, at least those are respectable artists. She also lost out to Jimmy Carter (!) in 2016 and Carol Burnett (!) in 2017 for Best Spoken Word Album.  This national treasure deserves a Grammy.
---
11 Badass Women Who Changed the Face of Rock Music
---
13

The Who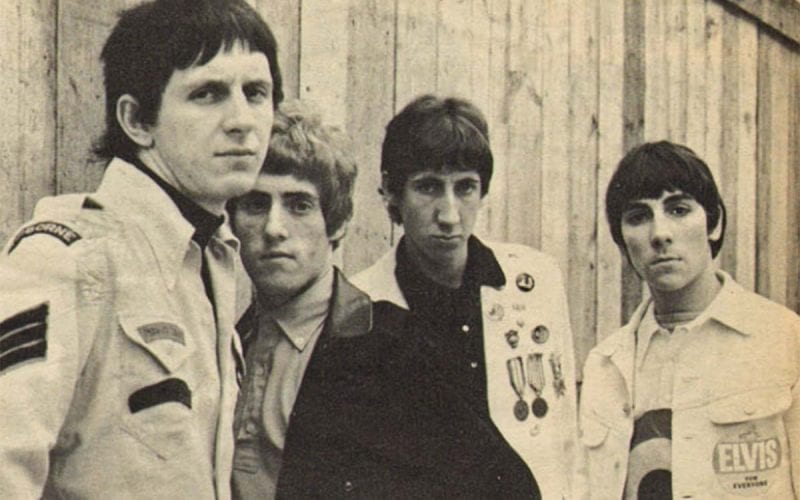 And, last but not least, the Who may be the most surprising omission, as they have not ever been nominated for even one single Grammy Award for any of their music.  Is that possible?  Their only nominations came for video entries, and they didn't win those either.  In fact, in 1990 they were bested by – hold your breath – M.C. Hammer.  At least Tom Petty was a more respectable competitor in 2008. The Who did receive a Lifetime Achievement Award in 2001, but we're only counting competitive categories. As one of the greatest live bands ever, with 12 studio albums featuring classics like "My Generation," "Won't Get Fooled Again," "Pinball Wizard," "I Can See For Miles," "Who Are You" and SO many more, their exclusion from a competitive Grammy win is a travesty.
---
Top 10 Best Rock Docs To Watch Right Now
---