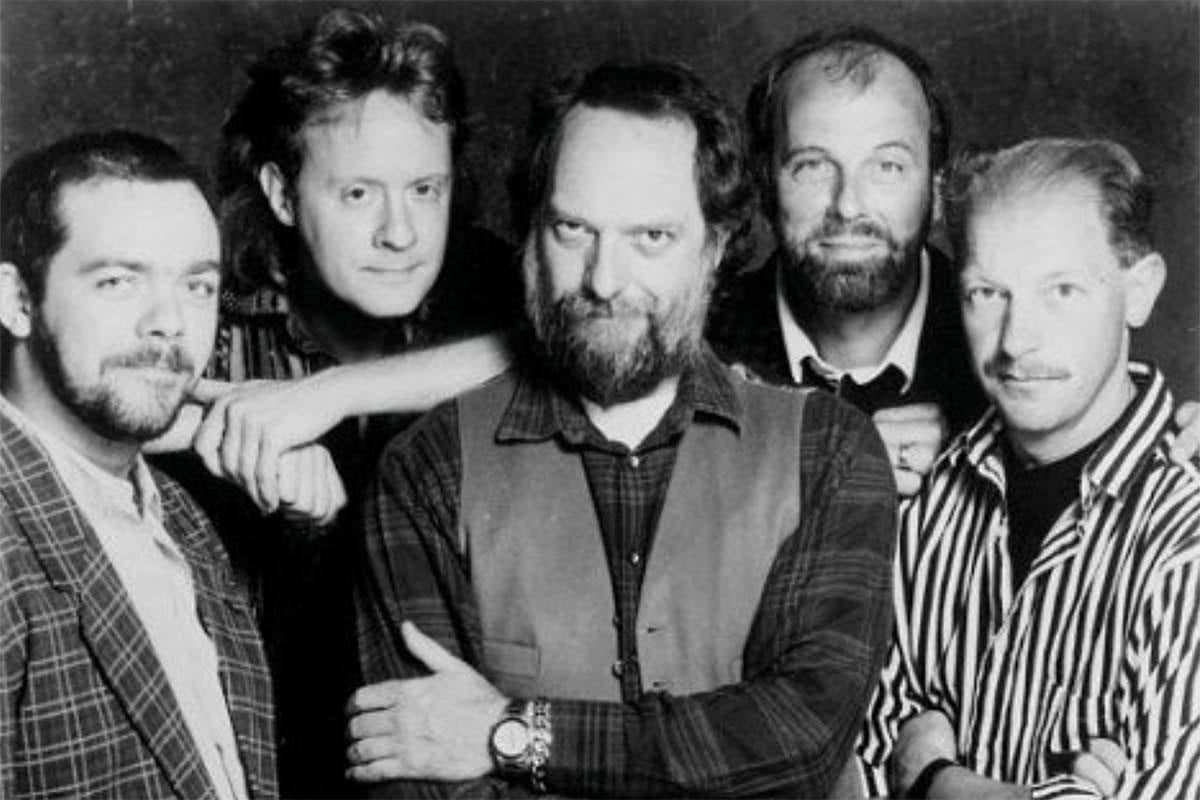 February 22, 1989 – For the first time, a Heavy Metal category is introduced at the Grammy Awards. Metallica performs on stage, but the award goes to Jethro Tull. Yes, the Grammy voters picked Jethro Tull's Crest of a Knave over Metallica's And Justice For All. Tull's record label tries to make light of the faux pas by placing a Billboard ad that reads, "The flute is a heavy, metal instrument."
February 22, 2006 – Kid Rock sues Red Light – the same company that distributed the Paris Hilton sex video – accusing the firm of violating his trademark and privacy rights by distributing footage featuring himself and Creed's Scott Stapp having sex with four women. Distribution of the videotape is later halted.
You Won't Believe This List of Rock Artists Who Have Never Won a Grammy
Classic Rock Birthdays
February 22, 1973 – Scott Phillips (born Thomas Scott Phillips), drums (Creed, Alter Bridge)
February 22, 1961 – Akira Takasaki, guitar (Loudness)
Rock Remembrances
February 22, 2022 – Mark Lanegan, singer in Screaming Trees and Queens of the Stone Age, dies at his home in Killarney, Ireland.  He was 57. No cause of death was given, but Lanegan had suffered a severe Covid-19 infection in 2021, temporarily causing him to go deaf, lose his ability to walk and suffer numerous comas. A beloved figure in the Seattle music scene, but also an alcoholic and heroin addict, Lanegan was close friends with Kurt Cobain, Layne Staley of Alice in Chains and Anthony Bourdain. He credited Courtney Love with saving his life, and leading him to sobriety for the last decade of his life.
February 22, 1987 – Andy Warhol dies from complications after a gall bladder operation. He was 58.  Warhol was afraid of hospitals and had put off having the needed surgery.  His family later sued for malpractice and won an undisclosed settlement.  Warhol was the founder of the Pop Art movement, produced and managed The Velvet Underground, designed the The Rolling Stones Sticky Fingers album cover and influenced countless artists, including Devo and David Bowie.  During the 60s, he produced paintings of iconic American objects such as Campbell's Soup Cans, Coca-Cola bottles and celebrities such as Marilyn Monroe, Elizabeth Taylor and Elvis Presley.  His most expensive painting sold for $105.4 million in 2013.  Warhol donated his entire estate to The Andy Warhol Foundation, which remains one of the largest grant-giving organizations for the visual arts in the U.S.
February 22, 1994 – "Papa" John Creach dies of congestive heart failure. He was 76. Creach was a blues violinist who played with Jefferson Airplane, Hot Tuna and Jefferson Starship and also recorded a number of solo albums. He was also a frequent guest at Grateful Dead and Charlie Daniels Band concerts up until his death.