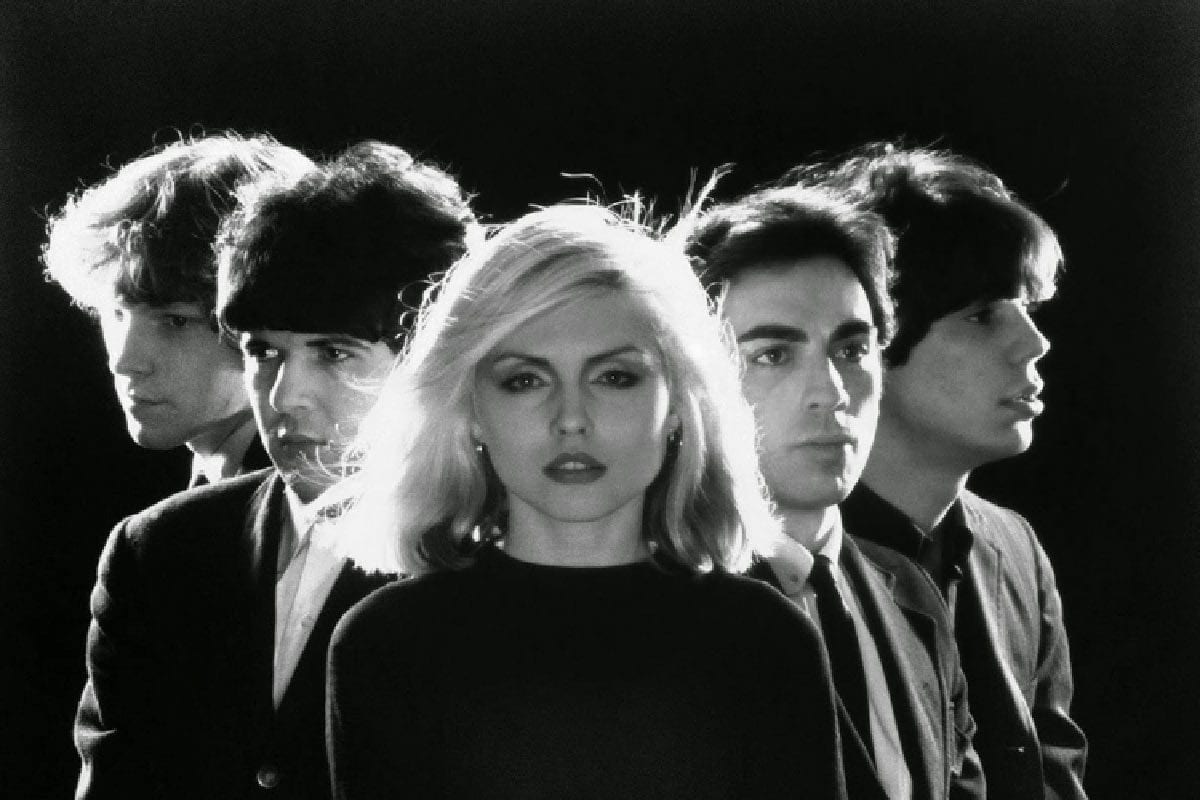 Women comprise over 50% of the general population, but they're seriously underrepresented in the world of classic rock. So in honor of International Women's Day next month, we're celebrating eleven women who changed the face of rock music.
Whether by luck, perseverance, songwriting, or just true raw talent, these trailblazers conquered the rough waters of the male-dominated music industry and influenced thousands of other female (and male!) musicians along the way.
In alphabetical order – because each lady is #1 in our minds – here are eleven badass women who upended rock music:
01

Debbie Harry

Punk rock icon, Deborah Ann Harry (born Angela Trimble), has been the lead singer of Blondie since 1974. Co-founded with guitarist and former romantic partner, Chris Stein, Blondie was the epitome of the "new wave" genre that became popular in the 1970s. They incorporated pop, rock, disco, punk and even rap influences into their music, which kept them always on the cutting edge. In fact, their song "Rapture" is credited with being the first song with rap vocals to go to #1 on the US music charts.

Harry never shied away from her beauty, her daring fashion choices or from being "feminine." Prior to being in Blondie, she even worked as a Playboy Bunny for five years. She was so popular that acclaimed artist Andy Warhol booked her as his first guest on his MTV show "Andy Warhol's Fifteen Minutes." He also produced a variety of artwork featuring her image – one original portrait garnered $5.9 million in a 2011 auction.

Blondie was inducted into the Rock and Roll Hall of Fame in 2006.

Debbie Harry Trivia

Harry was adopted at 3 months in Miami, FL. She later connected with her birth mother, who was a concert pianist.

Harry alleges that she was lured into serial killer Ted Bundy's car in the 1970s, but escaped.

Harry's natural hair color is red.

"Call Me" was supposed to be a song written for Steve Nicks.
---
02

Chrissie Hynde

The Pretenders released their self-titled debut in 1980 and it became an instant classic. With lead singer and guitarist Chrissie Hynde, the band was different – a cross between new wave punk and British rock. Critics, fans and seemingly everyone fell in love "Brass In Pocket," "Stop Your Sobbing," "Mystery Achievement" and the very punk "Precious." Produced by Chris Thomas and her friend Nick Lowe, the album is on every reputable list of "Greatest Albums of All Time."

Hynde, a native of Akron, OH, moved to London in 1973 and immediately fell in love with the city and with England. And she says she was never been intimidated by being a female in music. Hynde claims, "The idea that women couldn't be in the music industry 40 years ago – not only did I prove that wrong, but I just disagree. In music, you can do whatever you want. The only person who ever tried to stop me was me."

Critics have accused Hynde of using The Pretenders as a front for her solo career, but The Pretenders have always been a band – even with a revolving set of players coming through the door. Original members Pete Farndon and James Honeyman-Scott passed away in 1983 and 1982 respectively, both of drug overdoses. Drummer Martin Chambers is still an official member of the band and records with them.

But certainly, Hynde has always been the driving force. In London, she hung out with punks, bikers, and Lemmy from Motörhead. Lemmy helped Hynde find her first bandmates and Hynde claims that without his friendship and guidance there would be no Pretenders.

The Pretenders were inducted into the Rock and Roll Hall of Fame in 2005.

Chrissie Hynde Trivia

Hynde asked both Johnny Rotten and Sid Vicious if they would marry her so she could get a work permit. Both agreed, but met logistical challenges.

Hynde has been an outspoken vegetarian since she was 16.

Hynde has two daughters with famous fathers – Natalie Davies with Ray Davies of the Kinks and Yasmin Kerr with Jim Kerr of Simple Minds.

Hynde guest-starred in a Friends TV episode as fictional character Stephanie Schiffer.

Hynde recorded a duet ("Luck Be a Lady") with Frank Sinatra on his album Duets II in 1984.
---
03

Joan Jett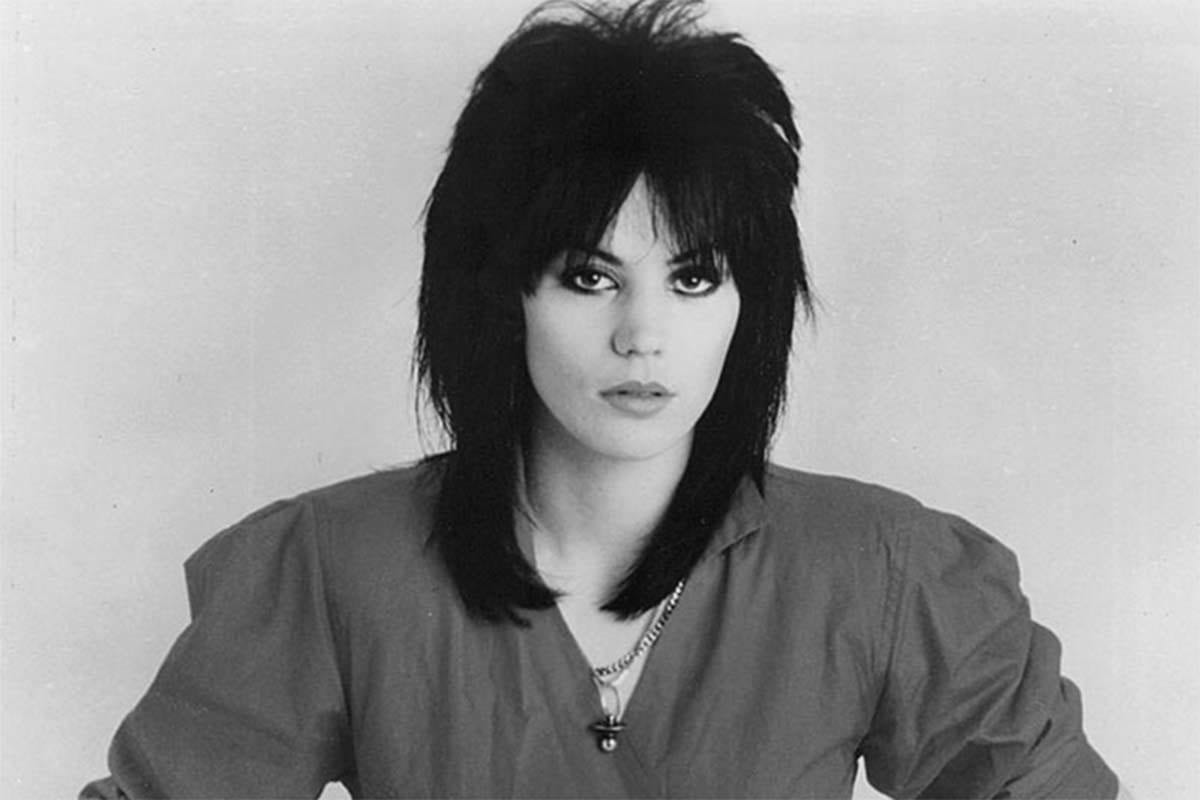 Joan Jett first came on the rock scene with the all-girl band, The Runaways, with Lita Ford, Cherie Currie among others. The band was so big in Japan that they outsold mega-groups like Kiss and ABBA. After the global success of songs like "Cherry Bomb," most of the members went on to have successful solo careers.
Described as the "Queen of Rock 'n' Roll" or the "Original Riot Grrrl," Jett carved out a unique niche of her own, recording very short rock radio hits, seemingly one after another. And she wasn't opposed to covering others' songs – "I Love Rock 'n' Roll" (The Arrows), "Crimson and Clover" (Tommy James and the Shondells), "Do You Wanna Touch Me" (Gary Glitter), "Light of Day"(Bruce Springsteen) and "Dirty Deeds" (AC/DC) are just a few of the songs that got her on the charts.
Jett also formed Blackheart Records in 1980 with her manager Kenny Laguna, giving opportunities to tons of girl bands and a diverse variety of artists, including hip hop's Big Daddy Kane and heavy metal's Metal Church. She also produced the debut album from The Germs.
In 2015, Joan Jett & the Blackhearts were inducted into the Rock and Roll Hall of Fame.
Joan Jett Trivia
Born Joan Larkin, Jett was actually her mother's maiden name.
A vegetarian since the 1990s, Jett is an active animal rights advocate and a spokesperson for PETA.
---
04

Janis Joplin
Although Janis Joplin's career was shortened by her premature death by accidental overdose, she remains one of the most influential rock singers of all time. Her wild, unrestrained and emotional live performances, combined with her unique gravelly vocals remains unmatched.
Joplin rose to fame after singing at the Monterey Pop Festival in 1967 when she was the lead singer of Big Brother and the Holding Company, performing "Down On Me" and four other songs. She later appeared at Woodstock as a solo artist. Consistently plagued by overuse of drugs and alcohol, Joplin was at times a tragic figure that many friends abandoned after repeatedly trying to get her to go clean.
Joplin scored five Billboard Hot 100 singles, including the number one hit "Me and Bobby McGee," a cover of the Kris Kristofferson song, her former lover. Joplin's second and final solo album, Pearl, was released in January 1971, about three months after her death, and held down the #1 spot on the Billboard chart for 9 weeks. It also featured an a cappella version of "Mercedes Benz," the last song she recorded before her death.
Joplin was posthumously inducted into the Rock and Roll Hall of Fame in 1995.
Janis Joplin Trivia
Joplin had some of the first visible tattoos in rock music, helping to bring body art to acceptance.
In 2014, the U.S. Postal Service revealed a commemorative stamp honoring Joplin.
Yoko Ono had asked Joplin to record a birthday message for her husband John Lennon. Lennon received the taped message (Joplin singing "Happy Trails") days after her death.
---
05

Joni Mitchell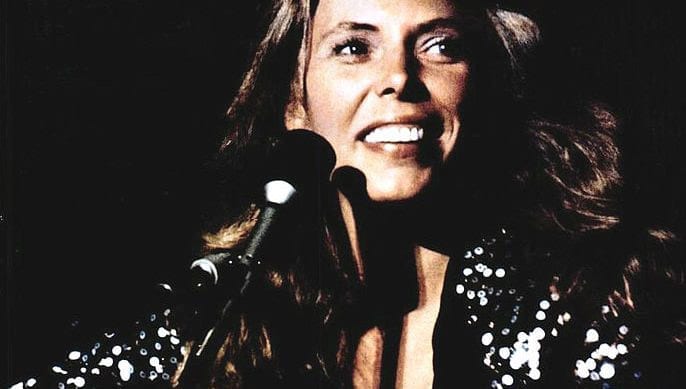 Rolling Stone has called Joni Mitchell "one of the greatest songwriters ever" and that seems to be true, at least according to her famous and non-famous legion of fans. David Crosby was so smitten with her that he got her management and a record deal. Graham Nash (who had a two year relationship with Mitchell) wrote "Our House" about their life together. And Led Zeppelin's "Going To California" is said to be about Page and Plant's infatuation with Mitchell. "To find a queen without a king, they say she plays guitar and cries and sings."
Joni Mitchell was born Roberta Joan Anderson in rural Canada, and had a tough childhood, growing up without indoor plumbing or running water. At age 9, she contracted polio, which has had lingering effects throughout her life. And, she says that she also started her lifelong habit of chain smoking at the same age.
Mitchell has always desired to be in control of her life and work. That's why she's credited as the sole producer on most of her releases, including Court and Spark, Ladies of the Canyon, and Blue. And her brilliance has been recognized with numerous accolades including nine Grammy Awards, Billboard's Century Award, a Canadian domestic stamp and her appointment as a companion of the Order of Canada.
Mitchell was inducted into the Rock and Roll Hall of Fame in 1997.
10 Lesser Known Facts About Joni Mitchell, And Why We Love Her
Joni Mitchell Trivia
In 1965, Mitchell gave birth to a baby girl fathered by her then boyfriend. Unable to provide for the baby, she placed her daughter up for adoption. They later met in 1997.
Joni plays guitar, piano, oboe, and autoharp.
Although invited to play at Woodstock, Joni declined because she was scheduled to make her national television debut on "The Dick Cavett Show." But, she did write the classic song "Woodstock" which became a huge hit for Crosby, Stills, Nash & Young.
Apparently, Mitchell was quite the card shark. She was a regular at Glenn Frey's house for rounds of poker. Her love of the game is referenced in the song "Taming the Tiger" where she sings about "every disc being a poker chip."
---
06

Stevie Nicks

Stevie Nicks, the magical, mystical, poetic artist with the distinctive voice, edges out Christine McVie as one of the most influential women in rock. Nicks and her romantic partner Lindsey Buckingham joined Fleetwood Mac on New Year's Eve 1974 and musical history was changed. In 1977, the band released Rumours, which sold over 19 million copies in the U.S. and over 40 million copies worldwide. Nicks, Christine McVie and Buckingham were the primary songwriters, although the entire band contributed to "The Chain."

Stevie Nicks quickly became the woman every woman wanted to imitate and every man wanted to be with. With her fabulous dresses, scarves and platform heels (to compensate for her 5'2" frame), she also became a style icon.

In 1981, Nicks started her solo career, and her first album Bella Donna almost immediately went quadruple platinum with songs like "Edge of Seventeen," "Leather and Lace" and "Stop Draggin' My Heart Around." This solidified her status as the absolute "Queen of Rock."

Behind the scenes though, Nicks was a mess. Her best friend had just died, she had entered an ill-advised marriage with her late friend's husband, and she was addicted to cocaine. She'd also had an abortion after getting pregnant with Don Henley. After numerous stints in rehab, she became clean and sober and is back with Fleetwood Mac.

Nicks is the first woman to be inducted into the Rock and Roll Hall of Fame twice, once in 1998 with Fleetwood Mac and once as a solo artist in 2019.

12 Rock & Roll Romances That Inspired the Music

Stevie Nicks Trivia

Besides Buckingham and Henley, Nicks' previous relationships include ones with Mick Fleetwood, Jimmy Iovine, J.D. Souther and Joe Walsh, who she has referred to as "one of her greatest loves."

Janis Joplin was a huge influence for Nicks. She still owns a strand of Joplin's stage beads.

A doctor in the 80s told Nicks that if she did one more line of cocaine, she would die from a brain hemorrhage.
---
07

Bonnie Raitt
Bonnie Raitt is not only the "Queen of the Slide Guitar" but perhaps the "Queen of the Blues Guitar." In 1989, after years of disappointing album sales, she released her triumphant album, Nick of Time, which went on to sell five million copies, and win three Grammy awards, including Album of the Year. Prior to that, she had become a serious student of the blues, learning from the masters including Muddy Waters and John Lee Hooker.
Like many artists, Raitt struggled with alcohol and addiction issues but got clean in 1987 after prodding from Stevie Ray Vaughan and others. Prince was also a huge fan of hers and offered her a recording contract prior to her accepting one with Capitol Records.
Raitt, raised a Quaker, is known for her activism related to environmental causes. She is a founding member of Musicians United for Safe Energy, and is a part of the No Nukes Group, which opposes expansion of nuclear power. She's played at benefits for different causes too numerous to count.
Raitt was inducted into the Rock and Roll Hall of Fame in 2000.
Bonnie Raitt Trivia
Raitt was married to the actor Michael O'Keefe from 1991-1999.
Raitt's father, John, was a major Broadway star.
---
08

Grace Slick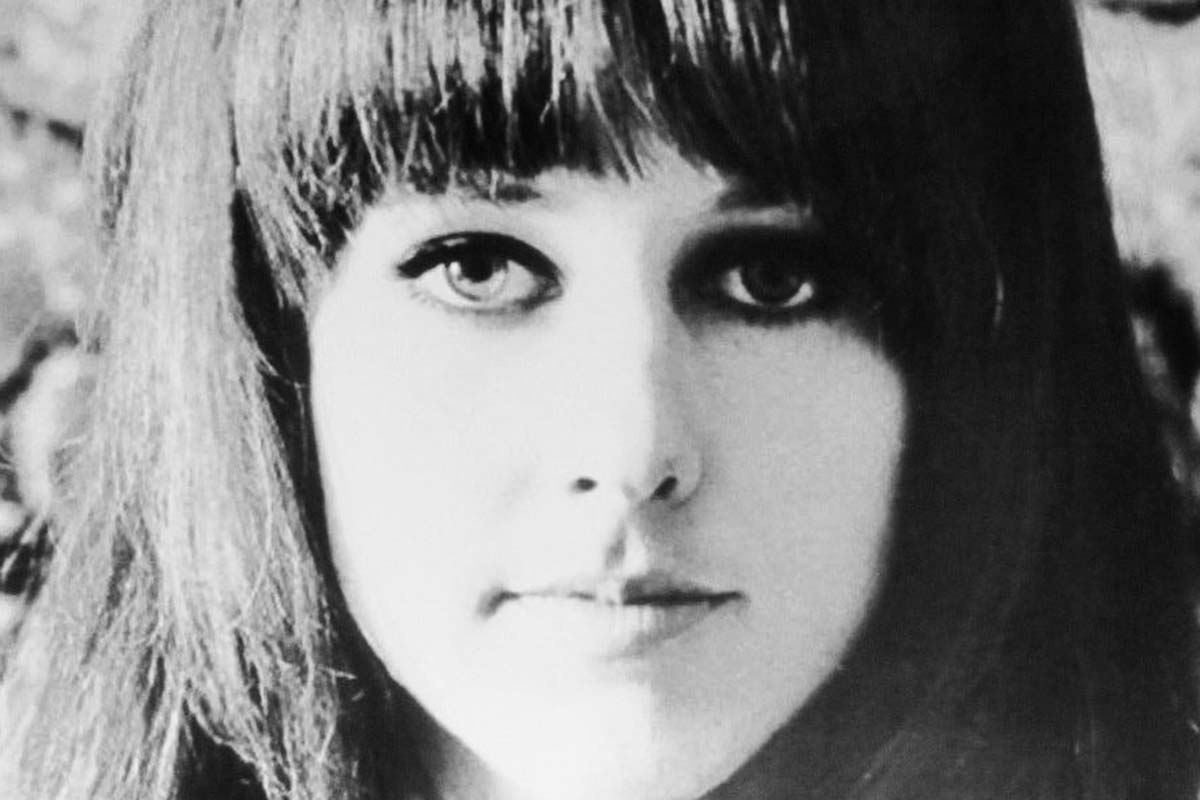 Grace Slick was a key figure in San Francisco's psychedelic music scene in the mid-1960s. After performing with The Great Society, Slick joined Jefferson Airplane, followed by Jefferson Starship and then Starship. In each incarnation of the band, she contributed distinctive vocals and hit songs like "Somebody to Love," "White Rabbit," "We Built This City" and "Nothing's Gonna Stop Us Now."
"White Rabbit," one of Jefferson Airplane's biggest songs, was written solely by Slick and first performed with The Great Society. It became the Airplane's second hit, after "Somebody To Love" which had also come from The Great Society. Slick has freely admitted that she wrote the song after an acid trip, referring to the book Alice In Wonderland. It was one of the first songs to sneak drug references into the lyrics, and fool the censors. A contemporary of Janis Joplin, Slick broke numerous barriers with her frank talk and undeniable talent.
Slick was inducted into the Rock and Roll Hall of Fame in 1996 as a member of Jefferson Airplane.
Top 10 Rock Songs Inspired By Literature
Grace Slick Trivia
Slick was the first person to utter "motherf***er" on television on a 1969 episode of The Dick Cavett Show.
Slick is one of the few artists who have appeared at the Big Three— The Monterey Pop Festival, Woodstock and Altamont. The others are David Crosby and Stephen Stills (with Buffalo Springfield and CSN&Y). The Grateful Dead almost made the cut, but canceled their set at Altamont due to the violence they saw in the Airplane's set.
David Crosby nicknamed Slick "The Chrome Nun" due to the fact she wouldn't participate in group sex. Slick chuckles, "I never did orgies, not because I didn't like the idea. I have nothing against them. But I only do one thing at a time. That was multitasking.'
Advertisement
---
09

Patti Smith

Patti Smith, nicknamed "The Godmother of Punk," fused punk rock and spoken poetry on her debut album, Horses, produced by John Cale. The album became one of the most critically acclaimed releases of all time, included on virtually every "Best Albums of All Time" list. Smith eschewed makeup and anything that was not real, true and starkly honest without apology. She has influenced many musicians, poets and actors, including Kurt Cobain, Michael Stipe, Juliette Lewis, Elliot Page and the Smiths. Even the cover art for Horses was groundbreaking, shot by her soulmate Robert Mapplethorpe.

Her third studio album released in 1978 broke through to the mainstream masses with the song "Because the Night," co-written with rock icon Bruce Springsteen. And then, Smith fell madly in love with Fred "Sonic" Smith of MC5, and largely retired from public view, becoming a mother of two and releasing only one new album written with her husband. The album, Dream of Life, did have an impact though, largely due to the now ubiquitous protest anthem "People Have The Power."

Tragically, Fred Smith died of an unexpected heart attack in 1994, when he was only 46. It was only then that Patti Smith returned to her art, making up for lost time with new music, books of poetry and art installations.

Smith was inducted into the Rock and Roll Hall of Fame in 2007.

Patti Smith Trivia

Smith had a daughter in 1967 when she was 20, but gave her up for adoption. It is not believed that they have ever connected.

Smith co-wrote the the play "Cowboy Mouth" with acclaimed actor, playwright and former lover Sam Shepard and performed in it for one night only in 1971.

Smith dated Allen Lanier of Blue Öyster Cult for many years and was briefly considered for the lead singer position. She wrote lyrics to several of the band's songs.
---
10

Ann & Nancy Wilson
We're not trying to count Ann and Nancy Wilson as one person, but it's impossible to talk about one without the other. Known as "The Female Led Zeppelin" Ann and Nancy formed Heart in 1970, breaking new ground by fronting a band with two females, and being sisters to boot. Their breakout moment happened in 1975 with the release of Dreamboat Annie, featuring "Crazy On You" and "Magic Man." They were the first of many Heart hits that ruled the airwaves.
At one time in the 80s, the sisters were the biggest rock artists of the day, dominating the charts and eventually selling over 30 million albums. They were coiffed with big hair, wore big stilettos, made over the top videos and basically represented all that was excessive in 80s music.
Eventually, keeping up that image took a toll, and the sisters returned to their native Seattle to escape. Afraid that they would not be accepted there during the time of "grunge," they were instead respected and honored by bands such as Alice In Chains, Soundgarden and Pearl Jam. They built their Bad Animals Studio, and became mentors and motherly figures to many of the upcoming Seattle bands. The late Chris Cornell of Soundgarden inducted them into the Rock and Roll Hall of Fame and called them "heroes and role models." Ann and Nancy even formed a band called the Lovemongers, releasing records on their own and once again having fun playing without industry pressure.
In 2016 Heart was almost split apart forever when Ann's husband was charged with physically assaulting Nancy's two sons while on tour. The hiatus was broken in 2019, when the sisters agreed to tour together again. Family!
Heart was inducted into the Rock and Roll Hall of Fame in 2013.
Original Names of Famous Classic Rock Bands
Ann & Nancy Wilson Trivia
While on tour with Van Halen, brothers Alex and Eddie suggested the siblings have a four-way. Ann and Nancy declined, but Ann ended up giving Eddie one of her acoustic guitars after she found out he didn't have one.
Nancy was married to filmmaker Cameron Crowe for almost 25 years and scored several of his movies, even making cameo appearances in Fast Times At Ridgemont High and The Wild Life.
Ann sang a duet with Mike Reno of Loverboy ("Almost Paradise… Love Theme from Footloose") that went to #1 in 1984, fueled by the movie and by its use in several soap operas.