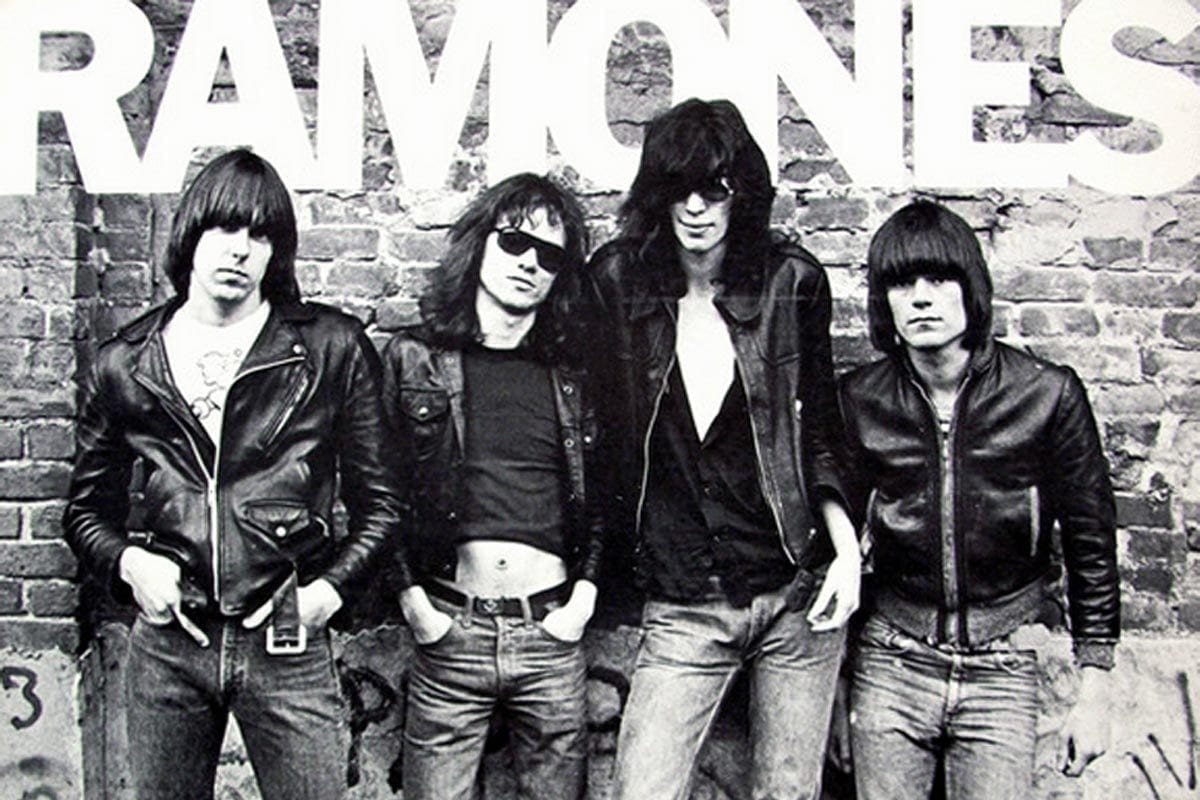 Since the dawn of the first TV commercial in 1941, music has been an integral part of promoting everything from food to cars to toys to all kinds of medical products. In 1944, the first music jingle was used in a commercial for Chiquita Bananas. And while bespoke jingles were the norm for many years, eventually using popular music offered a new way to hook viewers.
Many advertisers have made great choices when finding popular songs to promote their products, but there have also been some epic fails.
Here are 10 T.V. commercials featuring classic rock songs, and some of them really have us wondering, "What were they thinking?"
01

Judas Priest – "Breaking the Law"

Advertiser: TV Land

Who ever thought it was a good idea to promote TV Land shows like Little House on the Prairie, Gunsmoke, The Andy Griffith Show, Leave It To Beaver, Three's Company, The Brady Bunch, Star Trek and Good Times with Judas Priest's "Breaking The Law"? With the tag line "Spend some hard time with your favorites" we just have to laugh thinking about Rob Halford's reaction to this iconic metal song being used to promote these G-rated family shows.
Backstage Access:
Rob Halford and the Secret Lives of Metal Gods
---
01

Scorpions – "Rock You Like a Hurricane"

Advertiser: Fiber One Cookies

In this Fiber One Cookies commercial, we see women literally drooling over a very nerdy grocery store stock boy as the Scorpions' "Rock You Like a Hurricane" plays. It turns out he's pushing a huge pallet of Fiber One cookies. With lusty lyrics like:

The night is calling, I have to go
The wolf is hungry, he runs the show
He's licking his lips, he's ready to win
On the hunt tonight for love at first sting

We don't quite know what that has to do with cereal cookies, but someone's passionate about fiber in their breakfast food!
---
01

Lynyrd Skynyrd – "Sweet Home Alabama"

Advertiser: Kentucky Fried Chicken

Using a song about Alabama to promote "Kentucky" Fried Chicken is definitely a questionable choice. But, that could almost be forgiven if not for the fact that the song was written as a response to Neil Young's "Southern Man" and typically, at the time, Lynyrd Skynyrd performed it live in front of a Confederate flag. It has also sometimes been interpreted to support racism and segregation, particularly with the reference to Alabama governor George Wallace:

Sweet home Alabama (oh, sweet home)
Where the skies are so blue
And the governor's true

This is the governor who famously said, "I draw the line in the dust and toss the gauntlet before the feet of tyranny, and I say segregation now, segregation tomorrow and segregation forever."

Surely something else could be found to promote the KFC bucket of chicken.
Top 12 Classic Rock Bands With the Most Total Members
---
01

The Allman Brothers – "Midnight Rider"

Advertiser: Geico

Geico has typically made some excellent and humorous musical choices in their advertising ( highlighting a family's "rat problem" with the band Ratt playing "Round and Round" in their basement is one of our favs). But using the Allman Brothers' "Midnight Rider" to promote their motorcycle insurance, we consider a big "oops"!

Guitarist Duane Allman was killed in a motorcycle crash in 1971, and bassist Berry Oakley was killed in another motorcycle accident the following year. Hardly a ringing endorsement for riding a motorcycle, let alone buying the insurance.
---
01

The Zombies – "Time of the Season"

Advertiser: Tampax

Using classic footage from Woodstock paired with The Zombies' "Time of the Season", Tampax used the tagline "Tampax Was There" to remind us that hippies also used tampons. As well as nuns.

Due credit, lyrically the song works. But interestingly, while Tampax was there (at Woodstock), The Zombies were not.
---
01

Ramones – "Blitzkrieg Bop"

Advertiser: Diet Pepsi

The Ramones released "Blitzkrieg Bop" as their debut single back in 1976.  While most people interpret the tune to about the Germans' penchant for "blitzkriegs" or "lightning wars" during World War II, the Ramones said it was mostly about having a good time at a rock show.

Obviously Pepsi was going for the younger demographic in their "Blitzkrieg Bop" commercial, showing animated Diet Coke cans complain about the loud music while a throng of animated Diet Pepsi cans partied above. But considering the general interpretation of the song and lyrics like "Hey ho, let's go, Shoot 'em in the back now, What they want, I don't know," we call this choice at least a risky one.
---
01

Iggy Pop – "Lust For Life"

Advertiser: Royal Caribbean

Iggy Pop's "Lust For Life" is an ode to doing hard drugs – in particular, heroin.

The songs' opening lyrics state:

Here comes Johnny Yen again
With the liquor and drugs
And a flesh machine
He's gonna do another striptease

In an interview, the Doors' Ray Manzarek said those lines were inspired by the true story of his deceased heroin dealer, "Gypsy Johnny." To be fair, the "Lust For Life" chorus repeated over and over is pretty hypnotic. But why Royal Caribbean thought it was a good song to help promote their wholesome family cruises is truly a head-scratcher.
Death, the Devil and the CIA: Classic Rock Conspiracy Theories that Range from Completely Crazy to Entirely Conceivable
---
01

Twisted Sister – "We're Not Gonna Take It"

Twisted Sister's anthemic "We're Not Gonna Take It" seems absolutely mild by today's standards. But back in 1985, Tipper Gore's PMRC (Parents Music Resource Center) had the song on its "Filthy 15" list due to its "violent" content. Whether you view it as harmless or toxic, there's no question it's an anthem for teenage rebellion.

Regardless of its meaning, the song's title lyrics have lent themselves well to commercials for Claritin, Walmart and Stanley Steamer, among others.

But Extended Stay America took it to a new level, using "We're Not Gonna Take It" to highlight the horrors of having a coffee machine in your hotel bathroom. With the tag line, "You'll never make coffee in a hotel bathroom again," the ad features a throng of business-casual hotel guests taking to the streets with glass coffeepots in hand to protest this sad state of affairs.

The outrage that the song's chorus expresses may add a touch of comedy to the commercial, but the lines "Your life is trite and jaded, Boring and confiscated, If that's your best, your best won't do" wouldn't exactly be the right message for an Extended Stay to send their clientele.
---
01

Guns N' Roses – "Welcome to the Jungle"

Advertiser: Taco Bell

Guns N' Roses' huge hit "Welcome to the Jungle" doesn't seem a natural fit for product promotion, with lyrics like "You know where you are? You're in the jungle baby; you're gonna die!"

But somehow, Taco Bell felt this song was perfect to promote their new Quesalupa, and they even launched the 90-second commercial with a Super Bowl ad. We guess the message here is that eating a Quesalupa is worth the risk of death? Who knows, but Axl Rose must have been happy with the pairing; he later Tweeted "The only thing I know "confirmed" is my LOVE of Taco Bell!"
---
01

Creedence Clearwater Revival – "Fortunate Son"

Advertiser: Wrangler Jeans

Wrangler probably wins the award for the most disingenuous use of a song in one of its commercials, for pairing CCR's "Fortunate Son" with their new line of jeans. Penned by John Fogerty, "Fortunate Son" decried privilege and the hypocrisy of politicians who sent young innocents into war, specifically the Vietnam conflict. But Wrangler chose to only use these first lines of lyrics:

Some folks are born made to wave the flag
They're red, white and blue

And ignore the following lines:

And when the band plays "Hail to the Chief"
They point the cannon at you, Lord

Fogerty himself lost the rights to his CCR songs to Fantasy Records, so he had no control over their use in commercials or otherwise. In interviews, he has said, ""It makes me angry. When you use a song for a TV commercial, it trivializes the meaning of the song. It almost turns it into nothing."

To Wrangler's credit, this story has a happy ending. When they found out about Fogerty's intense negative feelings about the ad, they actually pulled it.