In times of uncertainty, conspiracy theories thrive. And the world of classic rock has never been immune. But while these rock related conspiracy theories range from conceivable to crazy, there's no shortage of people out there who are sure they are true.
The majority of the most notorious conspiracy theories in music fit conveniently into just five different categories, but we added a sixth, because, well, The Beatles…
01

The Beatles, The Beatles, The Beatles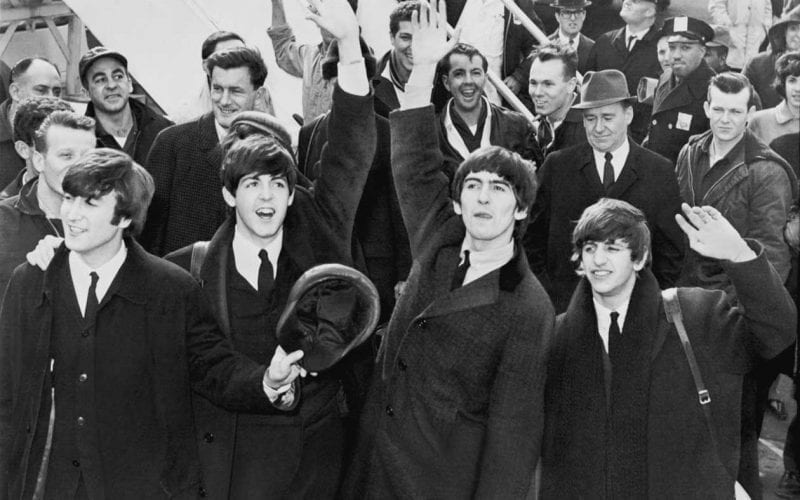 What's up with all the Beatles conspiracies? Is it because they were – and arguably are still – the biggest band in the world? Did they promote some of these conspiracies themselves? Or is their mythic status just so HUGE that they've drawn the most attention?
In any event, there is no shortage of conspiracy theories surrounding the Beatles. Here are just a few:
Has Paul McCartney been dead for years?
Starting in 1969, rumors began circulating that the "cute" Beatle was 6 feet under and being portrayed by a look-alike. The cover of Abbey Road further fueled the speculation, with fans proclaiming that Paul McCartney being barefoot symbolized his death. And, according to conspiracy theorists, there are parts of many Beatles songs that also allude to his death symbolically or even proclaim it outwardly .
Did the Beatles reunite in 1977?
A journalist speculated that the progressive rock band Klaatu were in fact the reunited Beatles. Their 1977 album, titled 3:47 E.S.T. (in Canada), had been released on Capitol Records (the U.S. Beatles label), and there were no photos, no band members listed, and no producing or songwriting credits. Of course, once the theory was debunked and the "real" band was revealed, the album sank into oblivion after initially rocketing up the charts.
Is "Lucy In The Sky With Diamonds" about LSD?
The theory that the song "Lucy in the Sky with Diamonds" is an ode to the hallucinogenic drug LSD is so plausible, some people believe it to be fact. Yet John Lennon completey brushed off the myth saying, "Until someone pointed it out, I never even thought of it. I mean, who would ever bother to look at initials of a title?"
Is Paul McCartney the anti-Christ?
The theory that Paul McCartney is the anti-Christ was probably spurred on during the furor over the Charles Manson murders when Manson was supposedly goaded into his murderous fury after listening to the Beatles' "Helter Skelter." But c'mon… do we really believe the guy who also wrote "Yesterday" is actually the devil?
Was the U.S. government spying on the Beatles?
Well, we actually only officially know that John Lennon was being tracked by the Feds. John had every right to be paranoid; the FBI has acknowledged following him for over a year because then-President Richard Nixon suspected he was a communist sympathizer.
Funny – or not so funny – moment in the official FBI papers has one spy noting, "Yoko can't even remain on key," after hearing a performance.
---
02

Faked Death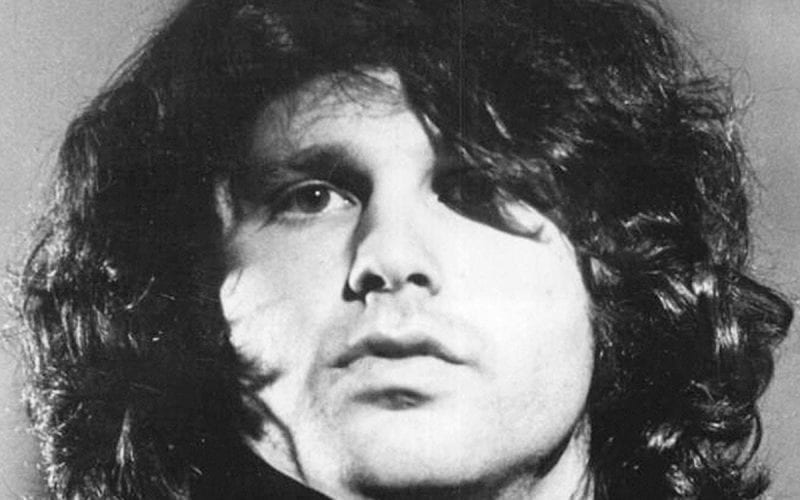 Did Jim Morrison really overdose in his girlfriend's Paris bathtub?
After it was revealed that The Doors' Jim Morrison had overdosed in a bathtub, conspiracy theorists wondered why there was no autopsy, and found it suspicious that the doctor who signed Morrison's death certificate left an illegible signature.
And why did Morrison's girlfriend, Pamela Courson, tell the U.S. embassy that Morrison had no family? That lie allowed Morrison to be buried quickly without further investigation.
Morrison has also been allegedly sighted all over the world since his "death." Perpetuating the theory was Doors drummer John Densmore, when he stated that "no one would be more capable of faking their death than him."
Did David Bowie fake his death?
The theory that David Bowie faked his death relies heavily on the fact that Bowie willed $2 million to his assistant and friend of 48 years, Coco Schwab, along with shares in a company called Opossum Inc. A search for the company reveals no public data. Fans quickly noted that the definition of opossum is: "a marsupial with a propensity to play dead when he doesn't want to deal with a situation confronting him."
Is Elvis Presley really dead?
In one of the most lasting conspiracy theories in music, Elvis Presley faked his own death and went into witness protection because "The Fraternity," a group of mafia heavyweights, discovered he was a mole working for the FBI. Supposedly supporting the theory is the fact that Elvis' name was misspelled on his tombstone (it reads "Aaron" instead of his legal middle name "Aron"), apparently done intentionally, so as not to bury the "real" Elvis.
---
03

Cause of Death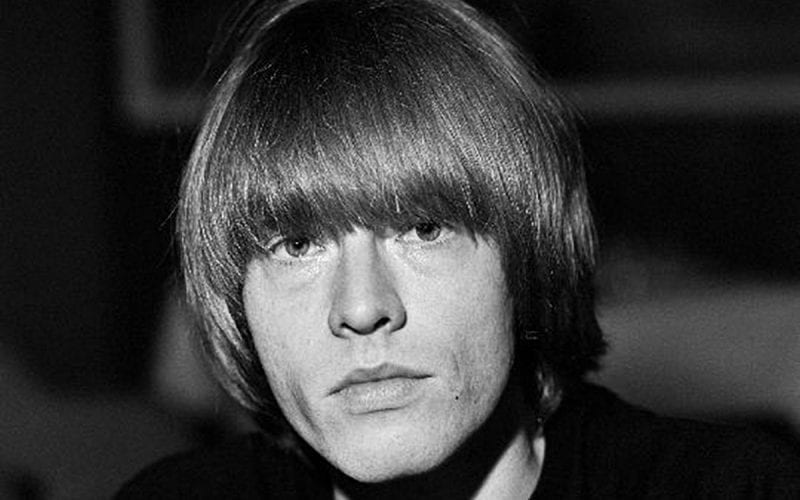 Was Brian Jones murdered?
The theory that the Rolling Stones' Brian Jones was murdered was deemed plausible enough that his death was re-examined by police in 2009. When Jones was found face down at the bottom of his swimming pool in 1969, alcohol and drugs were blamed in the initial findings. But the woman who discovered his body later recanted her original statement to police, saying Jones was murdered, either by contractor Frank Thorogood or by former Stones driver Tom Keylock.
Thorogood allegedly admitted murdering Jones on his deathbed, but his "confession" was given to fellow suspect Keylock, who also had allegedly been seen stealing/tampering with evidence at Jones' house after his death and before police arrived.
In any event, the ruling "death by misadventure" still stands.
Did Courtney Love put out a hit on Kurt Cobain?
The theory that Courtney Love had husband Kurt Cobain murdered centers around the idea that Love feared Cobain was ready to divorce her. As the theory goes, she convinced a friend to murder him so that she could keep his fortune. An investigation by the Seattle Police Department determined there was no foul play, but the rumor still persists.
But if you don't believe that one, maybe you believe the one where Kurt Cobain is alive and well and living under the identity of Rivers Cuomo, frontman of the band Weezer.
Was Jimi Hendrix killed by his manager?
Jimi Hendrix' girlfriend Monika Dannemann was the only person present at the time of his death, when the legendary guitarist was just 27. It was later concluded that he had died of asphyxia, aspirating on his own vomit while intoxicated with barbiturates.
Former Hendrix roadie James "Tappy" Wright wrote in his book, Rock Roadie: Backstage and Confidential with Hendrix, Elvis, the Animals, Tina Turner, and an All-Star Cast, that Michael Jeffrey, Jimi Hendrix's manager at the time of his death, pumped Jimi with pills and wine because he had a life insurance policy on him. Tappy claimed Jeffrey told him, "I had to do it. Jimi was worth much more to me dead than alive."
Did Stephen King kill John Lennon?
A fan in Sarasota, Florida, near where author Stephen King has a second home – has claimed that it was actually King, and not Mark David Chapman, who killed Lennon on December 8, 1980. Steve Lightfoot says that Ronald Reagan and Richard Nixon urged King to assassinate Lennon for his anti-war stance and there is a picture of King near Lennon on the day of his death to prove it.
Lightfoot even painted his van with this message to King, "It's true or he'd sue." Or… maybe King's just ignoring you because not even the famed author could think up something so outlandish?
How did Michael Hutchence really die?
When INXS frontman Hutchence died in his Sydney hotel room in 1997, his death was ruled a suicide by hanging while under the influence of alcohol and drugs. Hutchence had been in an intense custody battle and was allegedly suffering from depression at the time. But, his girlfriend (and the mother of his child), Paula Yates, speculated that he had actually died of autoerotic asphyxiation, which she claims they had dabbled in together during their relationship. Yates died less than three years later of a drug overdose.
How did Mama Cass really die?
An unsubstantiated comment made to the media by a doctor who examined Cass Elliot's body prior to a proper autopsy fueled the rumor that the Mamas and the Papas singer had choked on a ham sandwich. It was later confirmed during the autopsy that Elliot had actually died of heart failure and no food was present in her windpipe at the time of her death.
Strangely, the bed and room where Mama Cass died was in Harry Nilsson's flat in London, and was the same place where Keith Moon of the Who later died, also at the age of 32.
---
04

The Government Did It
Was Bob Marley killed by the CIA ?
Allegedly, the CIA wanted to destabilize Jamaica's left-wing government back in the 70s and they figured one way to do it was to murder Bob Marley, who promoted peace.
Documentarian Carl Colby, son of former CIA director William Colby, allegedly gifted Marley a pair of boots with poison-coated copper wire protruding near the toe. Marley was later diagnosed with cancer in the toe, although many blame it on a previous soccer injury. Marley refused amputation of his toe and cancer treatment and later died.
Was John Lennon killed by the CIA?
In one of his last interviews, John Lennon proclaimed, "We must always remember to thank the CIA and the Army for LSD. They invented LSD to control people and what they did was give us freedom." Killer Mark David Chapman had spent time in Beirut and Hawaii, allegedly the home of CIA assassination camps. The theory goes that he was recruited and programmed to kill.
Although it's widely acknowledged that Chapman was an obsessive fan and said himself that he "acted alone," the rumor mill still spins.
---
05

Who Really Wrote That?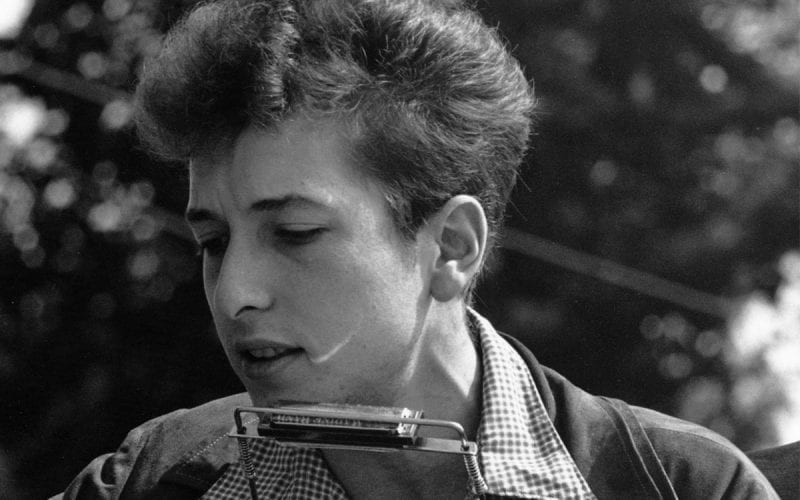 Who wrote the song "Blowin' In The Wind"?
Allegedly a New Jersey high school student named Lorre Wyatt wrote the famous song and Bob Dylan either stole it or bought it from him, depending on which rumor you believe. All this emanated from a 1962 performance from Wyatt's band, where they performed the song, prior to Dylan's release. Wyatt told the school newspaper it was his song. But over a decade later he recanted and said he had found the lyrics and music to "Blowin' in the Wind" in an issue of the folk magazine Broadside and claimed it as his own.
Did Bon Scott write AC/DC's Back in Black album?
Only five months after Bon Scott's death, AC/DC released what was arguably their best album, Back in Black. Fans speculated that the band couldn't have recovered this quickly without Bon's posthumous help, and rumors circulated that Bon had left a notebook of song lyrics which the band took before Scott's family got his remaining possessions.
Guitarist Angus Young denied the theory and was quoted as saying, "Anything he left went back to his family – any notes he had ever left, or messages. Anything that was there all went to his family."
Did the CIA write "Wind of Change"?
Released in 1990, "Wind of Change" by the Scorpions became one of the biggest selling singles ever, racking up over 15 million copies sold, and giving the band the biggest German single of all-time.
After the fall of the Berlin wall the year prior, the song celebrated glasnost in the Soviet Union and spoke to the hopes of ending the Cold War. It is perhaps the biggest song in Europe and especially Eastern Europe, ever.
It was also quite an about-face for a band known for songs like "Rock You Like a Hurricane".
More recently, it was alleged that the song was in fact written by the CIA to destabilize a failing Soviet Union. Lead singer Klaus Meine, who penned the song, said, "I thought it was very amusing and I just cracked up laughing. It's a very entertaining and really crazy story but like I said, it's not true at all. Like you American guys would say, it's fake news."
Or is it? Orwell prize-winning US journalist Patrick Radden Keefe explores the theory in a new podcast, after first hearing the rumor from a contact in the intelligence community.
06

The Devil Made Them Do It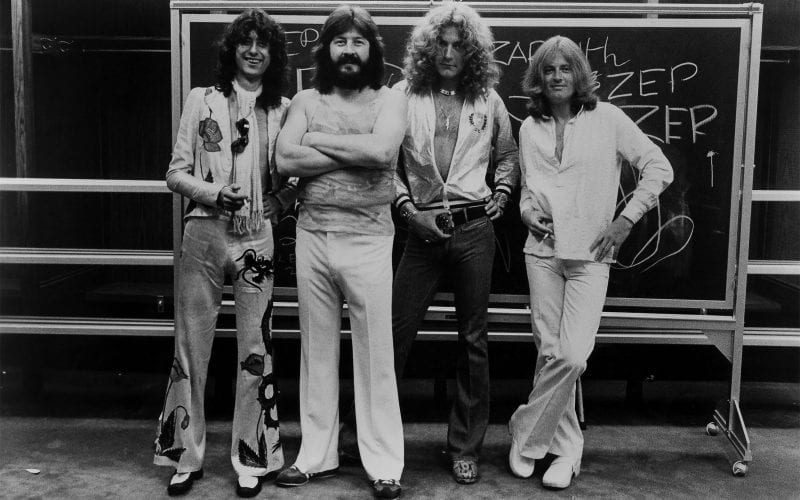 Does "Stairway to Heaven" contain Satanic messages?
Televangelist Paul Crouch claimed in 1982 that when played backward, the "bustle in your hedgerow" segment of Led Zeppelin's "Stairway to Heaven" says: "Here's to my sweet Satan/The one whose little path would make me sad, whose power is Satan/He will give those with him 666/There was a little toolshed where he made us suffer, sad Satan."
Why was there such an obsession to play all Zeppelin music backwards at that time?
"Who on Earth would have ever thought of doing that?" lead singer Robert Plant once said. "You've got to have a lot of time on your hands to even consider that people would do that."
But, Jimmy Page has been associated with the Satanic arts for years, even buying occultist Aleister Crowley's estate and inscribing Crowley's dictum "Do what thou wilt" in the original vinyl releases of Led Zeppelin III.
Is "Hotel California" about devil worship?
Or was it about heroin addiction or cannibalism? For many years, conspiracy theorists have claimed that The Eagles' "Hotel California" is rife with Satanism – from the lyrics "This could be heaven or this could be hell", "They gathered for the feast, They stab it with their steely knives, But they just can't kill the beast" and "You can check out any time you like, But you can never leave," to the inside pictures which allegedly symbolize the Church of Satan and leader Anton LaVey.
Later, Glenn Frey said, "We decided to create something strange, just to see if we could do it. And then a lot was read into it – a lot more than probably exists."
Did Robert Johnson sell his soul to the devil?
Blues guitarist Robert Johnson, revered by Keith Richards, Eric Clapton, Stevie Ray Vaughan and Bob Dylan, allegedly became a guitar prodigy by selling his soul to the devil at a crossroads in Mississippi at night. Johnson never denied the story, in fact naming several of his songs with devilish titles: "Cross Road Blues," "Hellhound on My Trail," "Me and the Devil Blues" and "Up Jumped the Devil."
The mystery surrounding Johnson's life and death has made him the topic of several documentaries and articles. One article in particular by blues scholar Bruce Conforth speculates the urban legend may have developed from the fact that Johnson and his guitar mentor Ike Zinnerman practiced guitar at night in various graveyards where it was quiet and they wouldn't be disturbed.