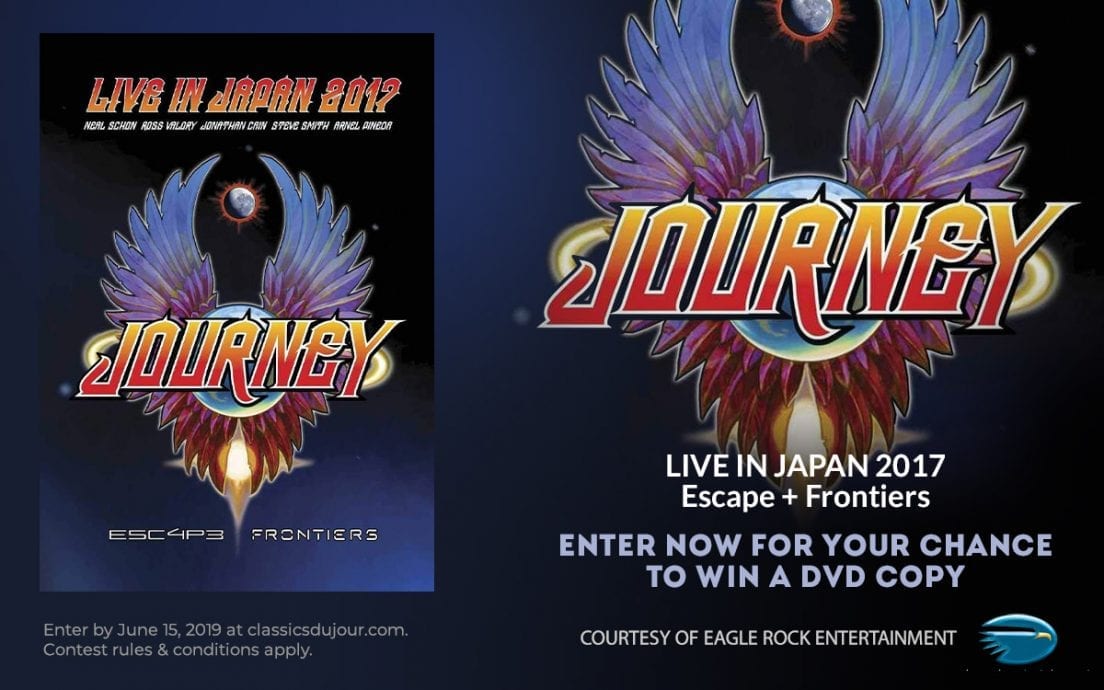 Journey Live in Japan: Escape + Frontiers – Enter for your chance to win a DVD copy!
Rock-n-Roll Hall of Fame inductees Journey return to Japan for a very special concert filmed at Budokan, the legendary arena in Tokyo in 2017 . This concert film captures the iconic rock band recreating their legendary albums Escape and Frontiers, in an explosive once in a lifetime performance.
Opening with the iconic "Don't Stop Believin'", the band rips through a two hour set featuring songs such as "Open Arms", "Who's Crying Now", "Separate Ways (Worlds Apart)", "Stone in Love" and "Faithfully". After the close of their performance of Frontiers, Journey returns to the stage to perform two blistering extended encores of "La Raza del Sol" and "Lovin', Touchin', Squeezin'."
Enter through June 15, 2019 using the form below for your chance to win a DVD copy! Three winners will be chosen at random.
Courtesy of Eagle Rock Entertainment
Amazon
CONTEST DATES: May 15, 2019 - Jun 15, 2019
---
This contest is now closed. Please
click here
to view our current contests!
Congratulations to our winners!
David B - Fairfield, CA
Nicole F - Pendelton, IN
Ted H - Humboldt, NE