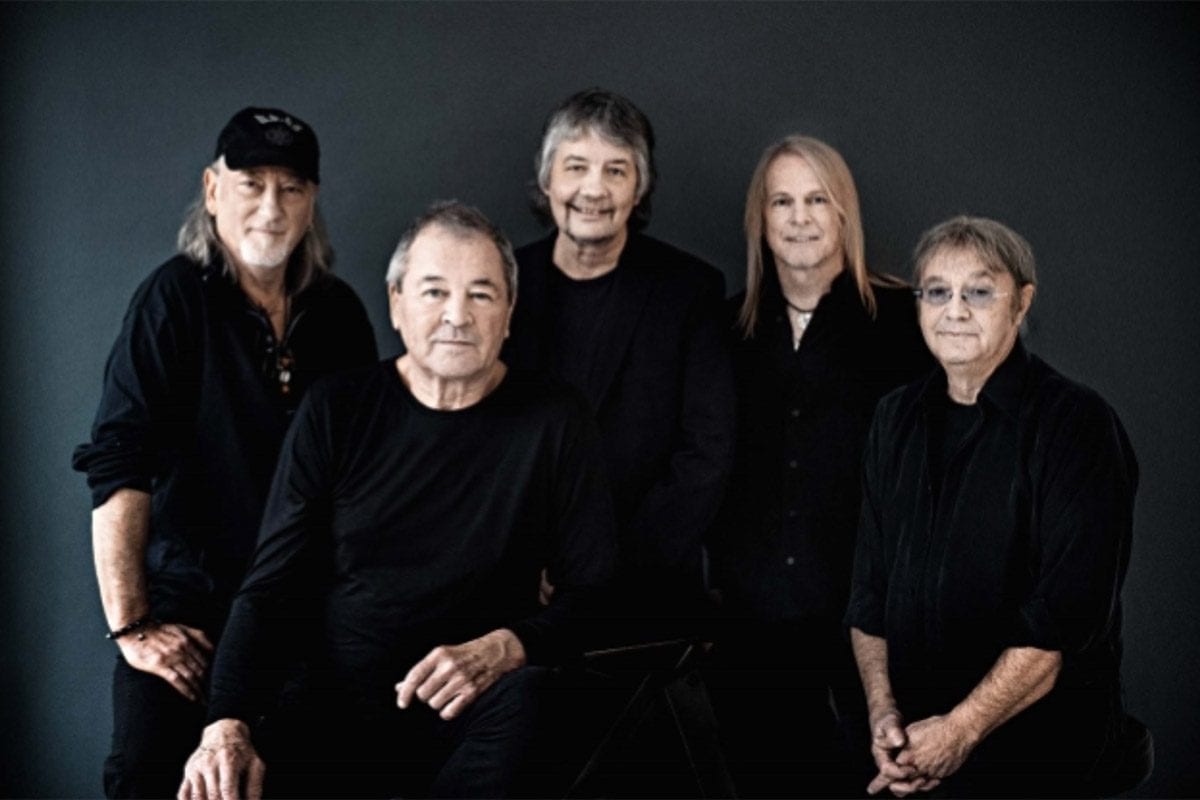 A new social media post by singer Ian Gillian confirms that Deep Purple has completed a new album. The announcement was shared mere hours before the band announced that they would be embarking on a UK tour with Blue Oyster Cult next fall.
In a rather poetic facebook post, Gillian disclosed the news about the album, explaining how the band came together for the forthcoming album. He jokingly wrote that he found himself renting an "Airbnb delight called 'Rose Rive Cottage'" in Nashville back in March when he came upon his bandmates, who "were staying in more urbane accommodations. This was a shock, as we are famous for our lack of planning, and we all wondered what had drawn us together in this place and time.
"An even greater surprise was to follow," he continued. "Each member (arms and legs I'm talking about) arrived at a rehearsal studio and then a recording studio at roughly the same time on roughly the same day with roughly no idea of what we were doing. It was a total coincidence, the like of which has probably never been witnessed since – unbelievably – exactly the same thing happened a few years earlier when we spawned some In-Finite ideas.
"Then – blow me down Bob Ezrin turned up and said 'Let's have dinner on Monday'. Someone enquired 'What's the big occasion?' Bob replied 'To celebrate the fact that we are all still alive…' 'In which case' continued the world-weary muso, 'We'd better make it Sunday'.
He continues: "But we survived the weekend and had dinner on Monday. Tuesday, we made another album and Wednesday we went to the pub…."
Producer Bob Ezrin is the man behind the band's 2013′ album Now What?! and 2017's Infinite. More details on the new album can be expected in the new year.
In the meantime, the band has confirmed a run of UK shows with Blue Oyster Cult in October 2020. The schedule kicks off with a show at Manchester Arena on October 2, and climaxes at Arena Birmingham on October 8. Full dates below. Tickets will go on sale from AEG at 10 am on December 6.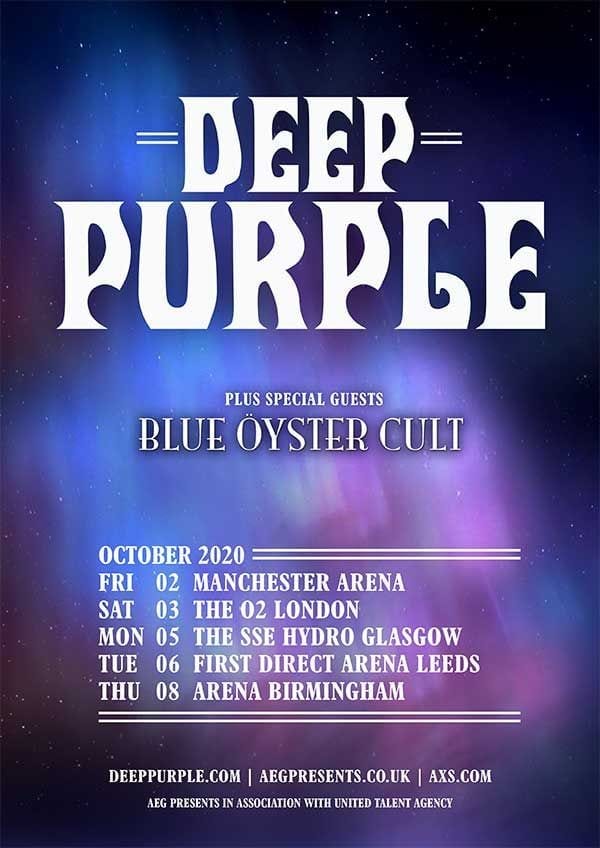 "It is fantastic to be playing some home shows again," says Gillan. "The band is cranking and full of it, plus there will be a couple or three new songs. Dunno how we're going to squeeze it all in, but we always manage somehow. Can't wait to blow your socks off!"
Drummer Ian Paice adds: "As always playing in your home country is special and exciting and touring with the 'Cult' ensures it's going to be a great run of gigs."
Blue Oyster Cult's Eric Bloom says, "I am personally thrilled to be playing with Deep Purple again. As a fan of their music, I'll be sure to stay and watch their show nightly. Such a deep catalogue of great classic songs plus great musicianship and singing. Great guys too. Looking forward to it!"
"Blue Oyster Cult is excited to return to the UK and support Deep Purple," adds Buck Dharma. "They're a band we've always admired and who has inspired BOC to rock since the beginning."
Deep Purple 2020 UK tour w/Blue Oyster Cult
Oct 2 – Manchester, UK @ Manchester Arena
Oct 3 – London, UK @ The O2
Oct 5 – Glasgow, UK @ The SSE Hydro
Oct 6: Leeds, UK @ First Direct Arena
Oct 8: Birmingham, UK @ Arena Birmingham