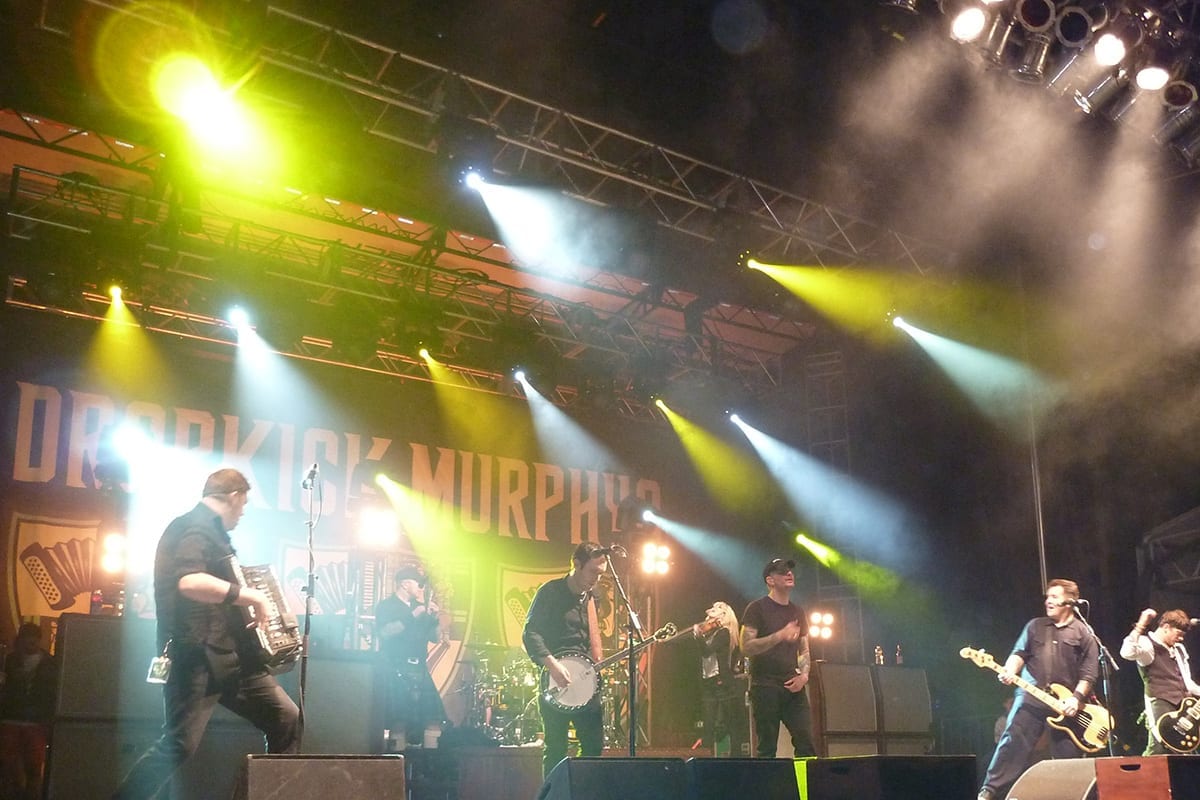 Dropkick Murphys will perform a full concert at an empty Fenway Park next Friday. Bruce Springsteen will (remotely) join the band for two songs during the live-streamed benefit show.
The event is the first of its kind at Boston's historic baseball field and marks the first full concert at a major U.S. stadium without a live audience.
A text-to-donate campaign during the show will help raise money for the Boston Resiliency Fund, Habitat for Humanity and Feeding America.
Streaming Outta Fenway kicks off at 6pm ET / 3pm PT on Friday, May 29th. The show will stream worldwide for free on the Dropkick Murphys' official Facebook, YouTube and Twitter pages.
On March 17th, shortly after lockdowns began in the U.S., Dropkick Murphys live-streamed their St. Paddy's Day concert, which was watched more than 13 million times across various platforms. That streaming event raised over $60,0000 for the Boston Resiliency Fund.