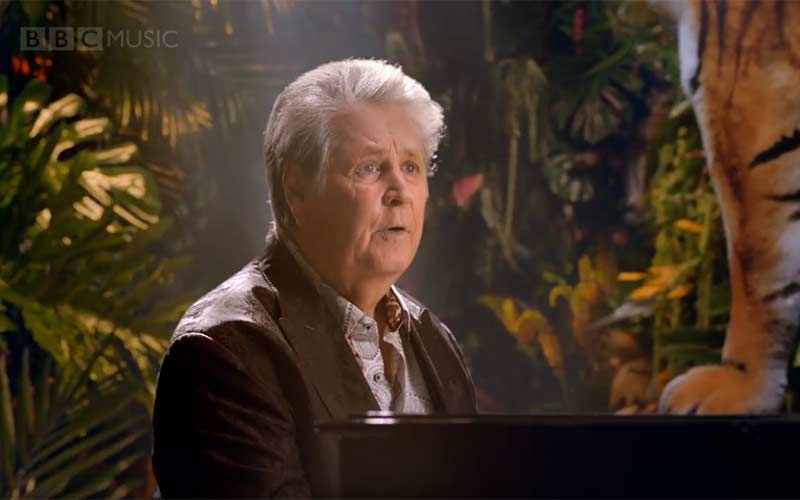 In October 2014, the BBC released a rendition of the Beach Boys masterpiece "God Only Knows" performed by Brian Wilson, the BBC Orchestra and some friends. They dubbed the line-up the "Impossible Orchestra".
The stunning video, part of the BBC's launch of BBC Music, has received almost 15 million views to date. The BBC also released the recording as a charity single in aid of BBC Children in Need.
Watch Elton John, Dave Grohl, Brian May, Stevie Wonder, Chrissie Hynde and more perform "God Only Knows" in the video below.
"God Only Knows" was written by Brian Wilson and Tony Asher. It was released in May 1966 on the Beach Boys' Pet Sounds album.