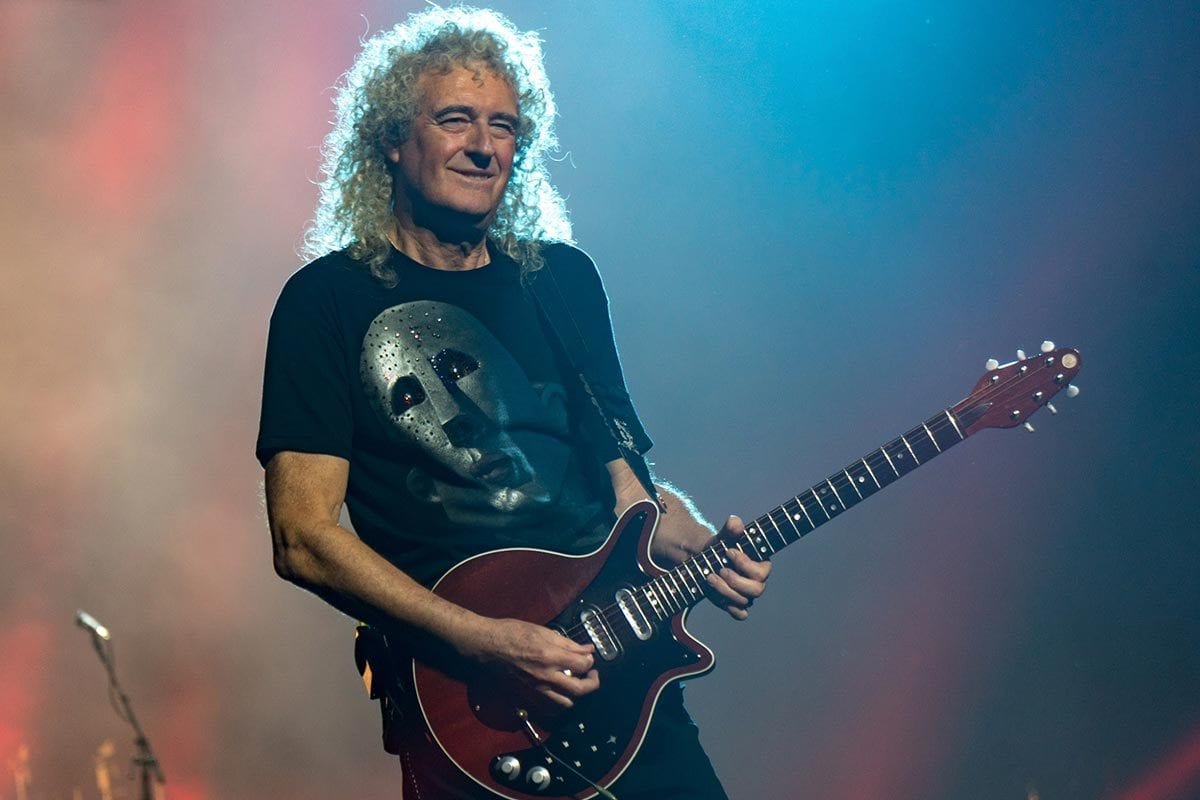 Queen guitarist Brian May has teamed up with 10cc co-founder Graham Gouldman on a new space-themed song. The track was released this week to celebrate NASA's James Webb Space Telescope. You can hear "Floating In Heaven" and watch the video in the player below.
"The sky's the limit for what we could find out," May said in a statement, referring to the telescope, which became operational this week after launching into space in December of 2021. The release of the single was timed to coincide with the telescope's first pictures sent back to earth.
May, who has a PhD in astrophysics, is a space fanatic. In 2019, he released a single titled "New Horizons" as a tribute to the NSA spacecraft of the same name.
"Floating In Heaven" was written and sung by Graham Gouldman and features Brian May on guitar.
Brian May – "Floating In Heaven" Official Music Video