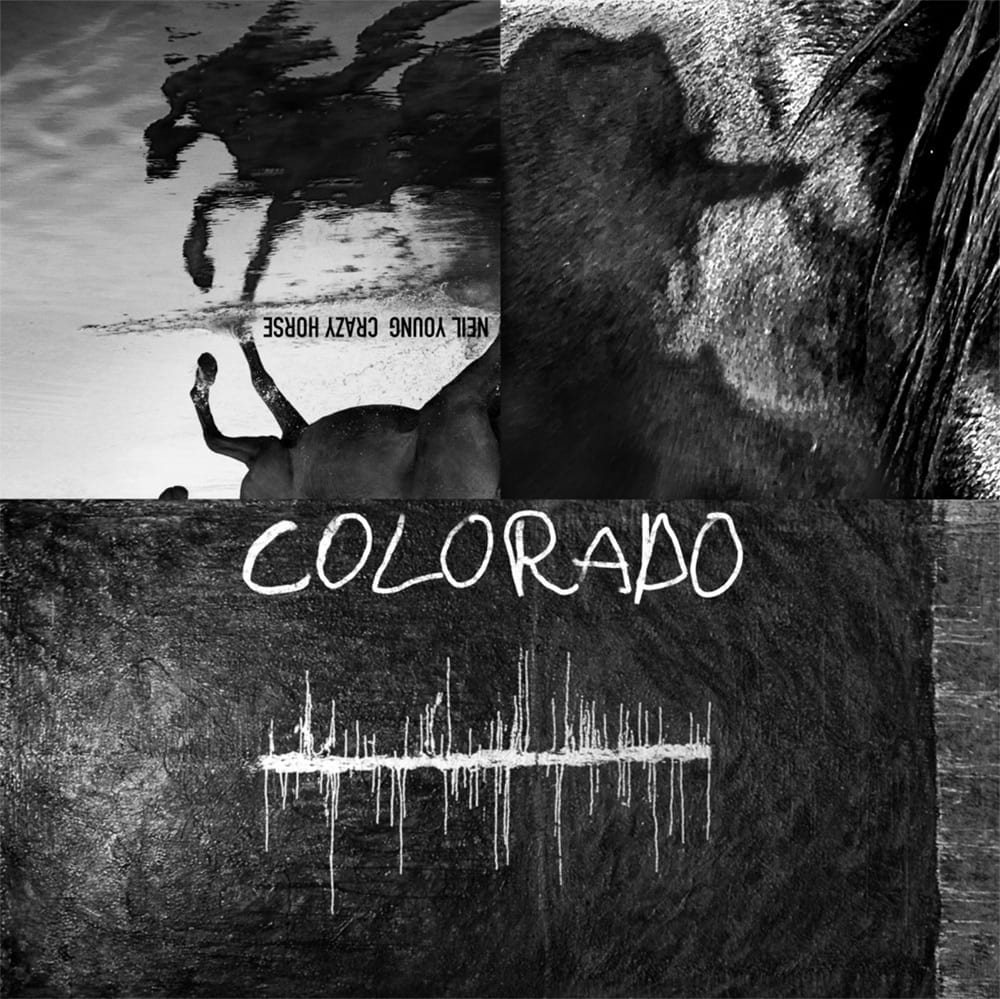 Neil Young and Crazy Horse have shared a new song, "Milky Way," in advance of their forthcoming album Colorado. Hear the track now in the player below.
Colorado is due out October 25th and is available for pre-order now. It marks the first release from Crazy Horse since 2012's Psychedelic Pill, and the return of Nils Lofgren, who replaced Frank "Poncho" Sampedro following his retirement. The band is rounded out by Ralph Molina (drums, vocals) and Billy Talbot (bass, vocals).
The Colorado sessions, which took place this past April just outside Telluride, CO, were filmed for the new documentary, Mountaintop Sessions. The making-of film will be released in select theatres in October, in conjunction with the album release.
"I don't think a film about this subject with the openness and intensity we have captured has ever been seen," said Young of the documentary on his official Archives website.
A Neil Young and Crazy Horse tour was tentatively scheduled for later this year, however, Young postponed the tour in order to focus on a number of film projects. 
He has said that he plans to be back on the road in 2020.
Neil Young with Crazy Horse: "Milky Way"
Neil Young with Crazy Horse – Colorado Track Listing:
1. Think of Me
2. She Showed Me Love
3. Olden Days
4. Help Me Lose My Mind
5. Green Is Blue
6. Shut It Down
7. Milky Way
8. Eternity
9. Rainbow of Colors
10. I Do