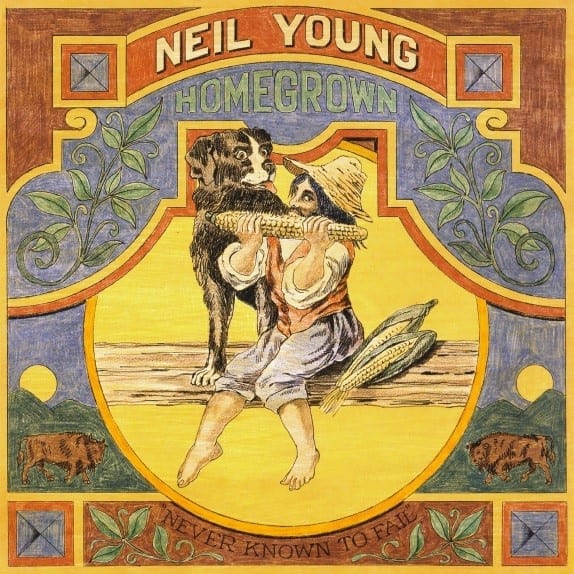 Neil Young has released another new track from his long-awaited album Homegrown, due out June 19. Hear the song now in the player below.
Homegrown was recorded in 1974 and 1975 before Young canceled the release. It has achieved legendary status among Neil Young fans in the process, who often refer to it as one of Young's mysterious, great "lost albums".
In a statement on his official website, Young himself describes the as "The One That Got Away," saying:
"I apologize. This album Homegrown should have been there for you a couple of years after Harvest. It's the sad side of a love affair. The damage done. The heartache. I just couldn't listen to it. I wanted to move on. So I kept it to myself, hidden away in the vault, on the shelf, in the back of my mind….but I should have shared it. It's actually beautiful. That's why I made it in the first place. Sometimes life hurts. You know what I mean. This is the one that got away."
Last month, Neil Young released "Try", the album's second track. You can hear it here.
Homegrown will be released on all formats on June 19th via Reprise Records. It is available for pre-order now.
Neil Young "Vacancy" Official Audio