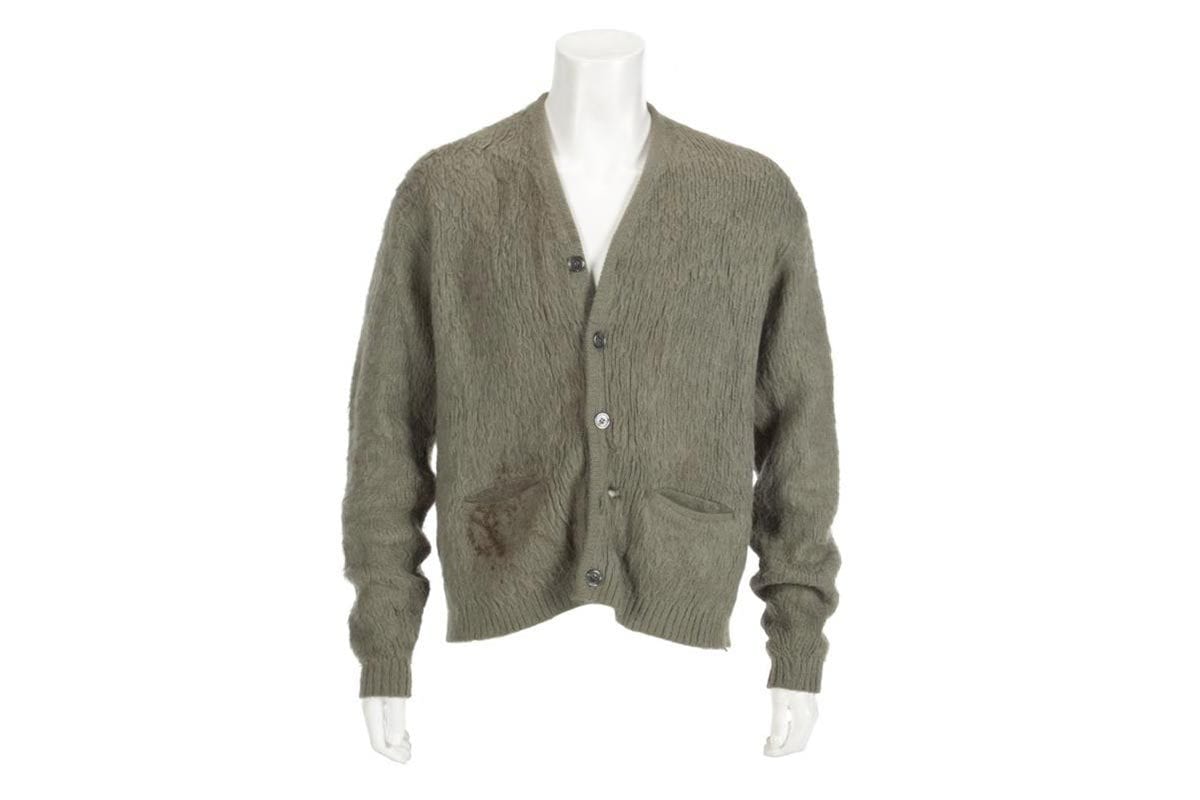 A sweater worn by Kurt Cobain is expected to fetch between $200,000 and $300,000 at auction this month. The sweater was worn by Cobain during Nirvana's iconic 1993 MTV Unplugged performance and is being auctioned online through Julien's Auctions.
According to the auction house, the green mohair sweater was gifted by Courtney Love to Jackie Farry following Cobain's untimely death in 1994. Farry was a nanny to the couple's daughter, Frances Bean, and a close friend of the family. The piece will be accompanied by a letter of authenticity, signed by Farry.
The discolored cardigan has apparently never been washed, is missing a button and has a burn hole in the pocket.
The starting bid for the sweater was $50,000. At the time of this writing, the current bid is $110,000.
The auction ends October 24th.
Also up for auction as part of Julien's Icons & Idols: Rock 'N' Roll sale are a signed recording contract between Nirvana and Geffen Records for the band's Incesticide album, as well as a Fender Mustang guitar, custom-built for and played by Kurt Cobain. The latter is expected to fetch up to $500,000.
Nirvana – "The Man Who Sold The World" 1993 MTV Unplugged Performance: