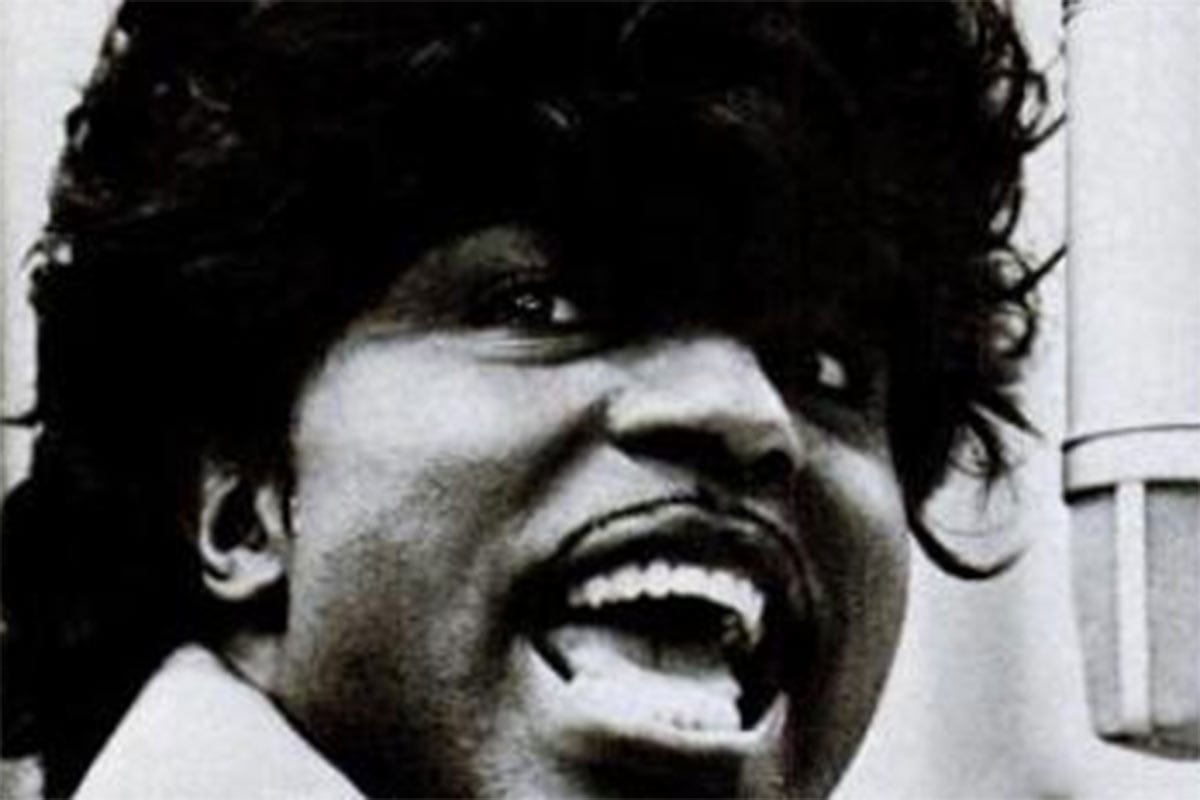 Little Richard, pioneer of rock and roll, has died at the age of 87, Rolling Stone reports. The massively influential artist, known for songs such as "Tutti Frutti", "Long Tall Sally" and "Good Golly Miss Molly" passed away Saturday.
Little Richard's son, Danny Penniman, confirmed the news to Rolling Stone, saying the cause of death is currently unknown.
Richard Wayne Penniman was born December 5, 1932 in Macon, Georgia. In his 7-decade career, his combination of boogie, gospel and the blues, along with his flamboyant style, laid the foundation for rock and roll. Countless singers and musicians who followed have cited him as an influence from James Brown and Otis Redding to Bob Dylan, Jimi Hendrix, Bob Seeger, John Fogerty, AC/DC, Deep Purple, Motörhead, The Beatles, and the Rolling Stones, among many others.
Mick Jagger once called Little Richard "the originator and my first idol" and David Bowie once said that upon listening to "Tutti Frutti" he had "heard God". Lou Reed referred to Richard as his "rock and roll hero", while Elton John said Richard inspired him to be a "rock and roll piano player".
Little Richard received a Grammy Lifetime Achievement Award in 1993 and had several albums inducted into the Grammy Hall of Fame. He was a member of the Rock and Roll Hall of Fame, had a star on the Hollywood Walk of Fame, was inducted into the Songwriters Hall of Fame, the Blues Hall of Fame, and the Rhythm and Blues Hall of Fame, as well as the NAACP Image Award Hall of Fame.
Little Richard – "Long Tall Sally / Tutti Frutti"