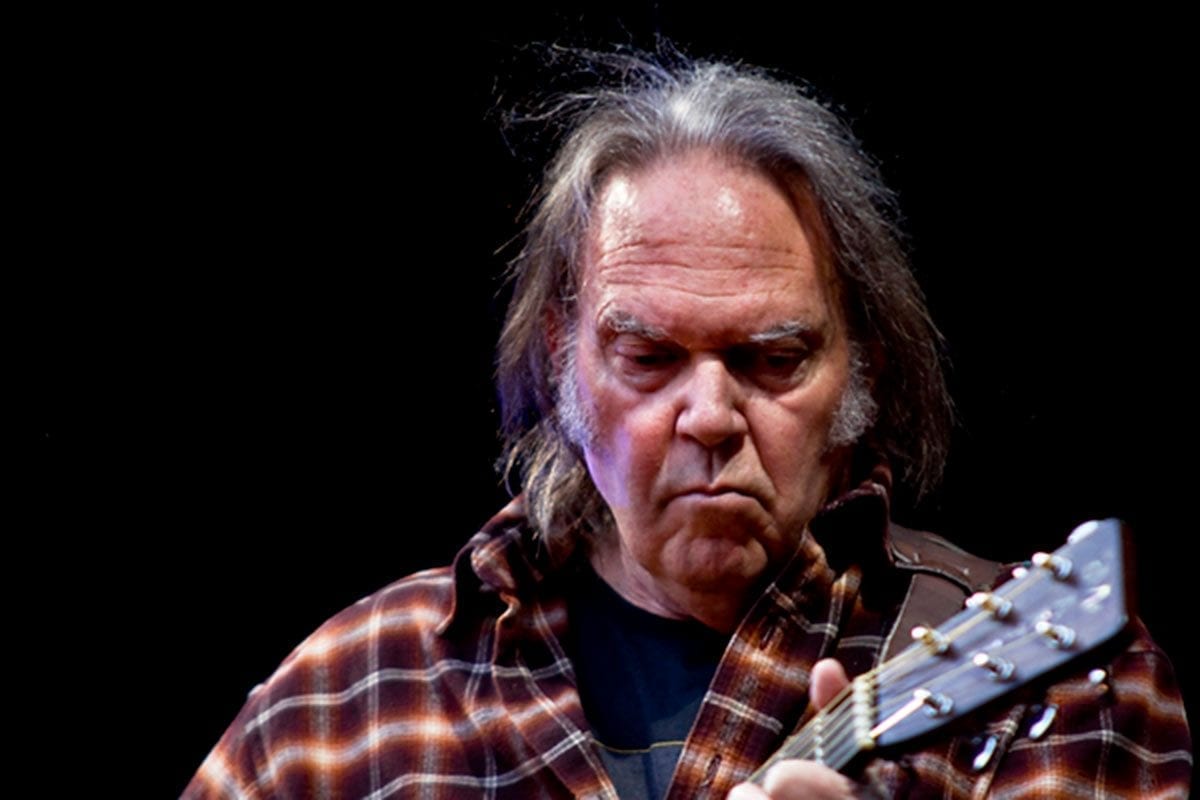 Neil Young has never been one to shy away from voicing criticisms, especially when it comes to Donald Trump.  Yet at a time when the world – and America specifically –  appears more divided than ever, Neil Young is instead sending a message of unification and hope for his adopted nation.
"I feel change," Young says in the latest blog post on his Neil Young Archives website. "I feel like we are turning a corner. All together, all colors on the street. We know our mission is the right one for America and for mankind."
The Canadian-born singer-songwriter, who has been living in America for 54 years, finally became a U.S. citizen earlier this year. Young has stated that he made the decision to apply for dual citizenship in order to be able to vote against Trump in 2020.
But despite Young's many vocal criticisms of the President in the past, Young is instead focusing his attention on change, and what he sees as Trump's numbered days in power.
"I am thankful that we are all standing for what we believe, and I think we will be a better country for this," he continues his blog, referring to the ongoing protests across the U.S. "He is, in the end, jut a poor leader who is building walls around our house. I believe he will be powerless soon and I wish his the best in his next life. That sorry man will not destroy the American Dream."
Young, who supported Vermont Senator Bernie Sanders during campaign run in the Democratic primaries, also offered support for candidate Joe Biden, whom he says will bring "compassion and empathy back to the [White House]".
Read the full blog here.
Later this month, Neil Young will release his album Homegrown, 46 years after it was originally recorded. Listen to the first single "Try" here.