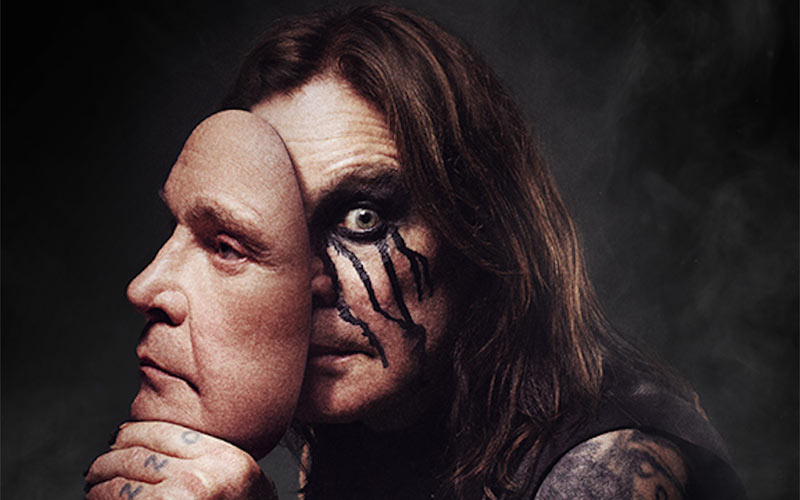 Ozzy Osbourne has been forced to postpone the first leg of his No More Tours 2 due to illness. The former Black Sabbath singer has been diagnosed with a sever upper-respiratory infection and has called off his 16 upcoming UK and European shows on doctor's orders.
Osborne previously canceled the first four shows of the tour due to a flu but, according to a statement on his website, that diagnosis has since been upgraded. Osborne has been informed by his doctor that touring too soon would put him at risk for pneumonia.
"I'm completely devastated for having to postpone the European leg of my tour. It just seems that since October everything I touch has turned to shit," said Osbourne in a statement. "First the staph infection in my thumb and now coming down with the flu and bronchitis. I want to apologize to all of my fans who have been so loyal over the years, my band, my crew and to Judas Priest for letting you all down. However, I promise the tour with Judas Priest will be completed. "
The postponed shows are expected to be rescheduled later this year.
Shows in Australia, New Zealand, Japan and North America will go on as scheduled beginning March 9.
Related:Black Sabbath to Receive Recording Academy Lifetime Achievement Award
Ozzy Osbourne Postponed Tour Dates:
Jan 30 – Dublin, Ireland
Feb 1 – Nottingham, UK
Feb 3 – Manchester, UK
Feb 5 – Newcastle, UK
Feb 7 – Glasgow, UK
Feb 9 – Birmingham, UK
Feb 11 – London, UK
Feb 13 – Munich, Germany
Feb 15 – Frankfurt, Germany
Feb 17 – Hamburg, Germany
Feb 19 – Berlin, Germany
Feb 22 – Stockholm, Sweden
Feb 24 – Finland, Helsinki
Feb 27 – Zurich, Switzerland
Mar 1 – Bologna, Italy
Mar 3 – Barcelona, Spain
20 Facts You Might Not Know About Black Sabbath
Tickets for the original dates will be honored on the reschedule dates. Refunds are also available at point of purchase.