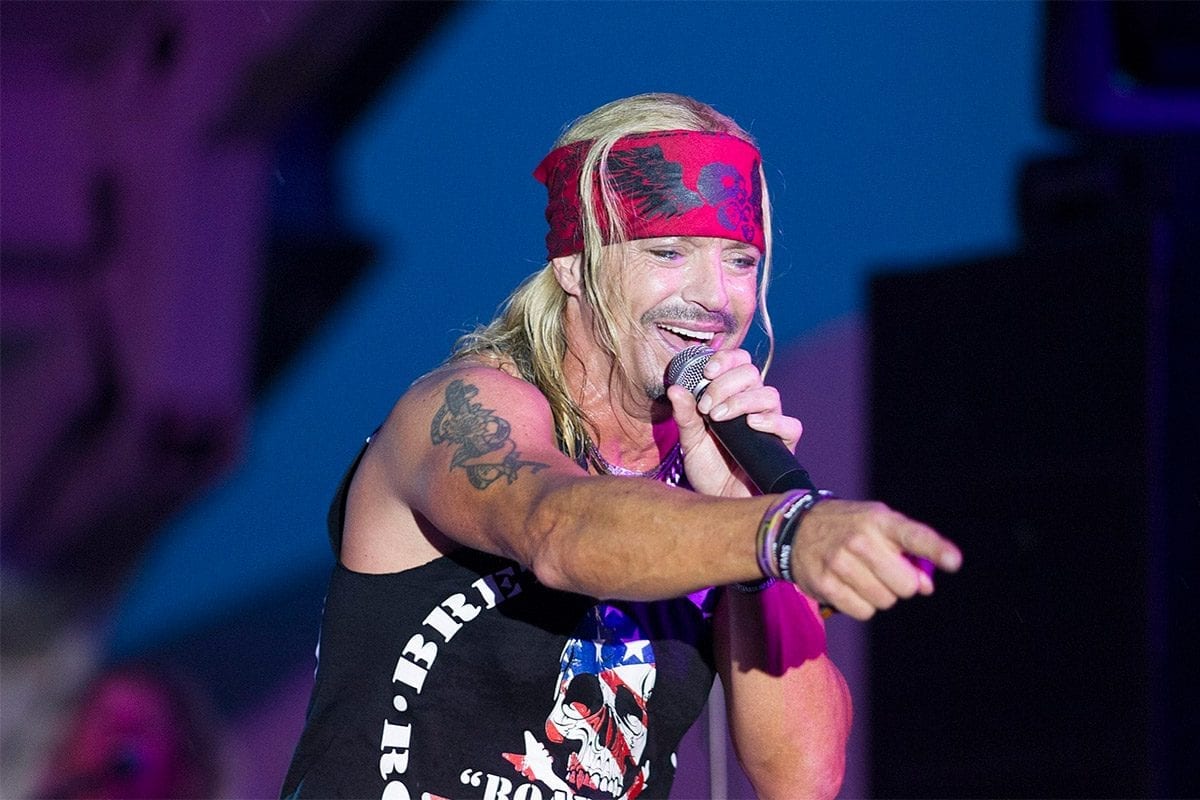 Bret Michaels is extending his Unbroken World Tour to include a series of Hometown Heroes special event concerts throughout the midwest this November. The Hometown Heroes shows will kick off November 6 in Casper, WY and feature a multi-genre lineup. The Poison frontman will be joined by Night Ranger, Lita Ford, Firehouse, Joe Nichols and Joe Diffie, who will each make special appearances at select shows.
Each Hometown Heroes concert will raise awareness and funds for local charities while honoring local "heroes" including local active military, veterans, teachers, first responders, and fans as the nation celebrates Veteran's Day.
"While on tour, every night I bring local heroes up on-stage to honor them during the show and we'll continue to do so at these shows," said Michaels in a statement. "It's important to me that we recognize veterans, first responders, teachers and people who are making a difference in their communities."
Michaels himself is the son of a veteran; his father, who recently passed away, received military honors at his funeral.
"He was a veteran and a role model to his community," said Michaels. "He taught me the importance of a strong work ethic and to face adversity, pick yourself up and get back at it when life challenges you."
A press release about the tour promises that each night will be "an unforgettable party" including "never-before-seen collaborations" between the acts.
Tickets for the Hometown Heroes shows will go on sale August 30th at 10am local time. See below for a full list of dates.
Bret Michaels – Hometown Heroes Tour Dates
Nov 6 – Casper, WY – Casper Events Center
(Night Ranger, Firehouse, with Joe Nichols)

Nov 8 – Sioux City, IA – Tyson Events Centre
(Night Ranger, Lita Ford, with Joe Nichols)

Nov 9 – Cedar Rapids, IA – U.S. Cellular Center
(Night Ranger, Lita Ford, with Joe Nichols)

Nov 10 – Independence, MO – Silverstein Eye Centers Arena
(Night Ranger, Lita Ford, with Joe Diffie)

Nov 11 – Park City, KS – Hartman Arena
(Night Ranger, Lita Ford, with Joe Nichols)