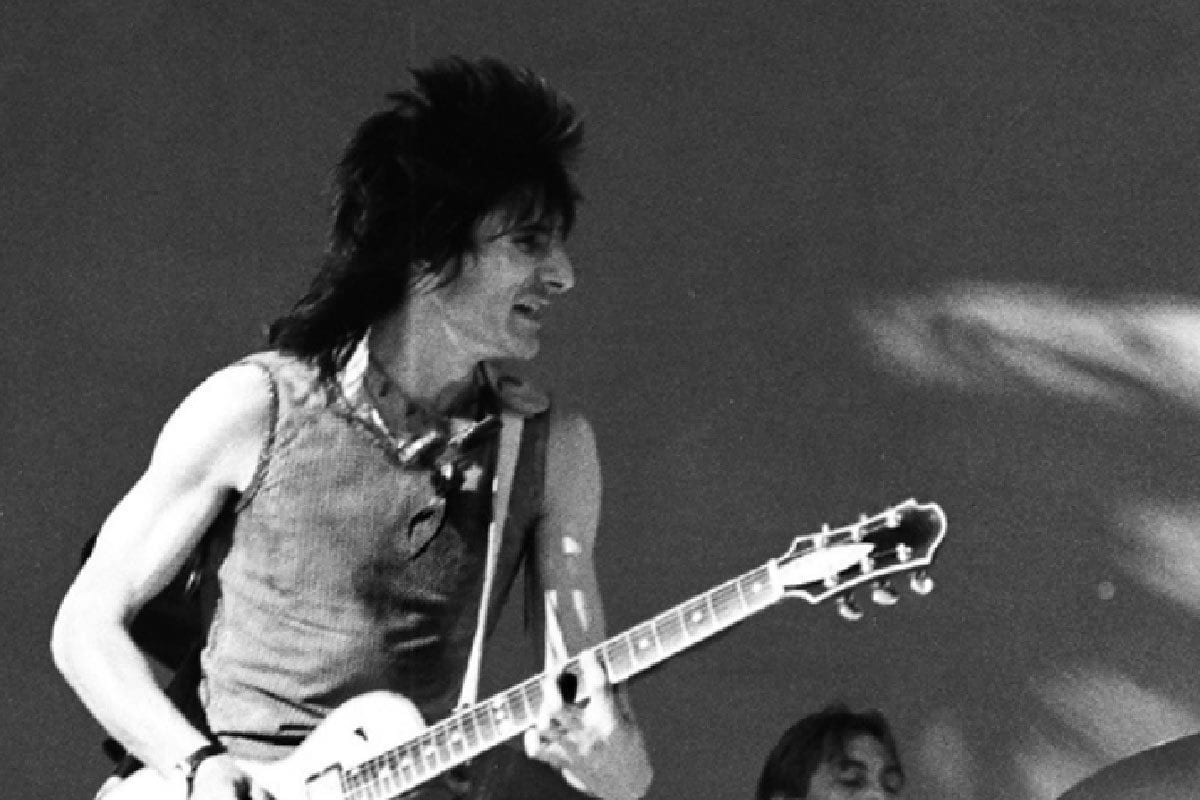 Somebody Up There Likes Me, a new documentary on Rolling Stones guitarist Ronnie Wood, will be released in the U.S. this month. The film can be viewed from home in a virtual cinema event beginning September 18th. Tickets are $11 and are available from pre-order now on the film's official website.
You can watch the trailer below.
Directed by Mike Figgis, the film is described as "an intimate portrait of [Wood] as an artist, musician and survivor." It tells the story of the legendary musician's humble beginnings in North London to the (so far) 50-year career that followed, with the Rolling Stones as well as The Birds, Jeff Beck, The New Barbarians, Rod Stewart and The Faces.
Along with Wood himself, the film features interviews with the Stones' Mick Jagger, and Keith Richards, artist Damian Hirst, singer-songwriter Imelda May and Rod Stewart.
Somebody Up There Likes Me premiered at the BFI London Film Festival in 2019 and was released in theaters across the U.K. last fall.
For more details and to pre-order your tickets, visit the film's official website at ronniewoodmovie.com.
Somebody Up There Likes Me Ronnie Wood Documentary Trailer