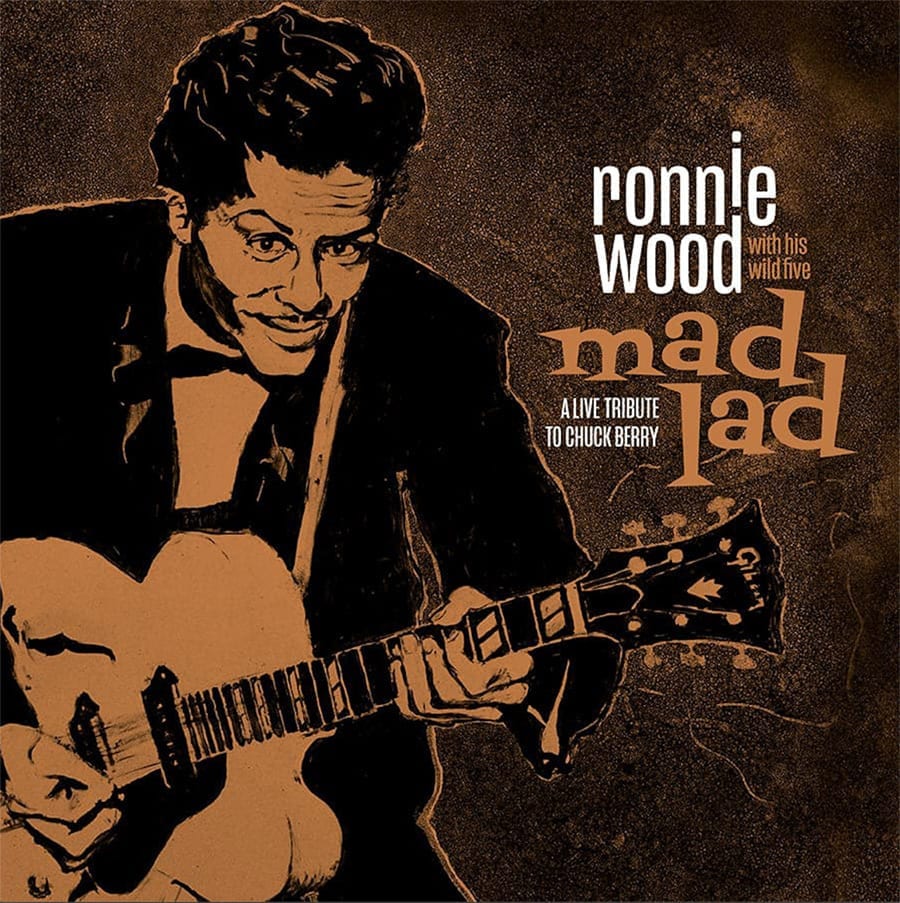 Ronnie Wood will release a new album with his band the Wild Five this November. Mad Lad, recorded at the Tivoli Theatre in Wimborne last year, is a tribute to the late, great Chuck Berry and features the Rolling Stones guitarist and his band performing classics such as Little Queen and Johnny B Goode.
Wood has released the track "Talking About You" to mark the news. Hear it now in the player below.
Mad Lad will be released November 15th in digital formats, on CD, vinyl, as a standard box set, and in a limited edition Super Deluxe Box Set which includes the CD, vinyl LP, 12 x 12 album artwork print, a t-shirt, and a set list signed and hand-numbered by Wood. It is available for pre-order now
To celebrate the release, Ronnie Wood and his Wild Five will play a special one-off show at the O2 Shepherd's Bush Empire in London on November 21st.
Ronnie Wood with his Wild Five – "Talking About You"
Ronnie Wood Mad Lad Track Listing:
Tribute to Chuck Berry
Talking About You
Mad Lad
Wee Wee Hours feat. Imelda May
Almost Grown feat. Imelda May
Back in the USA
Blue Feeling
Worried Life Blues
Little Queenie
Rock 'N' Roll Music feat. Imelda May
Johnny B Goode