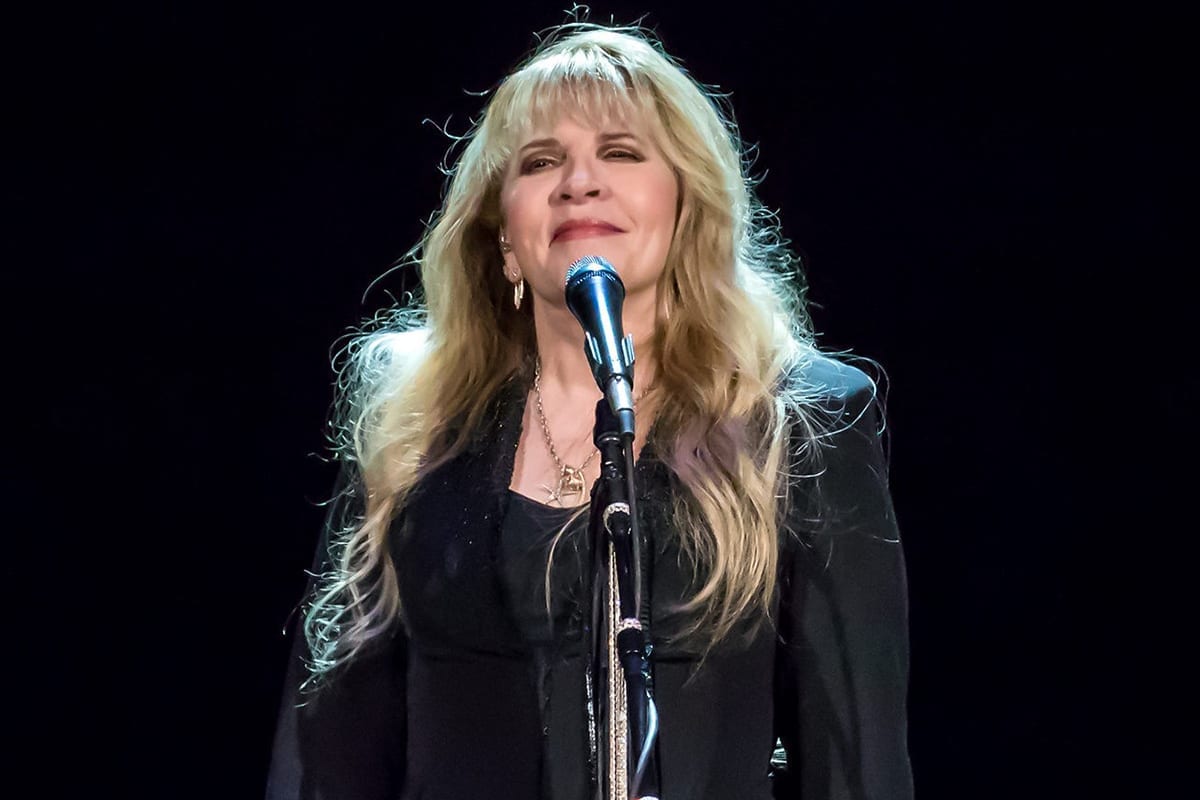 Stevie Nicks has released a new single, "Show Them The Way". The track marks the Fleetwood Mac frontwoman's first new song in six years. You can hear and watch the official music video in the player below.
"Show Them The Way" was written in 2008 and inspired by a vivid dream, Nicks explained in a series of Tweets. The dream was the result of the singer watching a number of documentaries about the civil rights movement.
Nicks called the song "a prayer for our country" and "our world" and said she felt this was the time to finally record and release the song.
"I hope people understand that it's nonpartisan — that it's not for Republicans, it's not for Democrats," Nicks told Variety in an interview. "It's meant to be a moment of peace for everyone."
The music video for "Show Them The Way" was directed by Cameron Crowe (Almost Famous, Jerry Maguire) and features black and white images of Nicks interspersed with images of the civil rights movement, Martin Luther King, John F Kennedy, Barack Obama and the Black Lives Matter movement.
"Show Them The Way" was produced by Greg Kurstin and features Dave Grohl (Foo Fighters) on drums and Dave Stuart (The Eurythmics) on guitar.
"Show Them The Way" comes as Nicks is preparing for the release of her new concert film, 24 Karat Gold, at select theaters and drive-ins later this month. A live album, Live in Concert: The 24 Karat Gold Tour, is also set for release on October 30th.
Stevie Nicks – Show Them The Way (Official Music Video)
"Show Them The Way" is available on iTunes and Apple Music and other streaming and digital platforms.