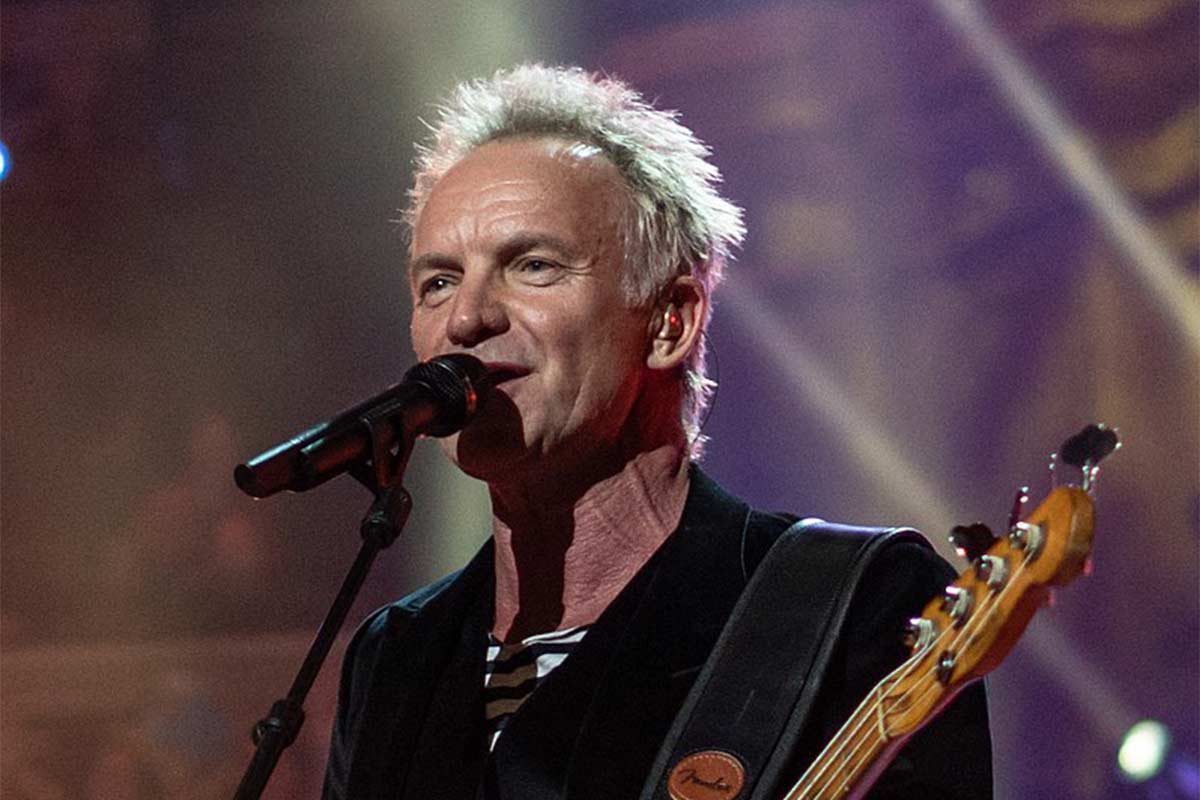 Sting has released a new single and revealed details of his forthcoming album, The Bridge. Due out November 19th, the album is available for pre-order now and the upbeat first single "If It's Love" can be heard in the player below.
"I'm certainly not the first songwriter to equate falling in or out of love with an incurable sickness, nor will I be the last," Sting said in a statement about the new song. "'If It's Love' is my addition to that canon where the tropes of metaphorical symptoms, diagnosis, and downright incapacity are all familiar enough to make each of us smile ruefully."
"If It's Love" is one of 10 tracks on the album and 13 tracks on a deluxe edition, which also includes a cover of the Otis Redding hit "(Sittin' on) The Dock of the Bay". The deluxe version also includes a DVD with a track-by-track discussion with Sting and music videos for "If It's Love" and "Rushing Water".
The Bridge will be available on standard and deluxe CD and vinyl, as a Japanese exclusive standard and deluxe version, on audio cassette and on all digital and streaming platforms.
You can pre-order the album here.
You can stream or download "If It's Love" here.
The Bridge Track Listing
1. Rushing Water
2. If It's Love
3. The Book of Numbers
4. Loving You
5. Harmony Road
6. For Her Love
7. The Hills on the Border
8. Captain Bateman
9. The Bells of St. Thomas
10. The Bridge
11. Waters of Tyne (Deluxe bonus track)
12. Captain Bateman's Basement (Deluxe bonus track)
13. (Sittin' on) The Dock of the Bay (Deluxe bonus track)
14. I Guess the Lord Must Be in New York City *(Japanese exclusive bonus track)