Often the most overlooked member of the band, a bassist is the glue that holds the whole musical foundation together.  These deserving players have changed music forever and have elevated the bass player to a place deserving honor and recognition.
20

Gene Simmons (KISS)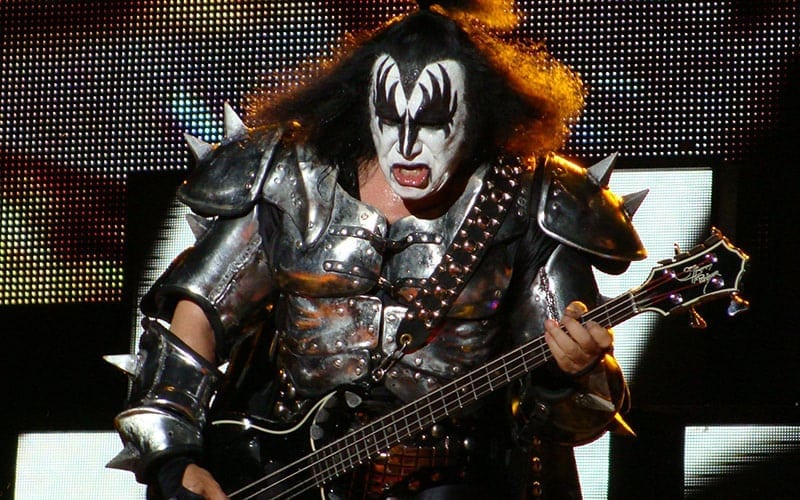 Maybe this is a sympathy vote, but Simmons revolutionized rock and especially in the early years, laid down some mean bass lines. Simmons was a guitarist first, but he absolutely idolized Paul McCartney and switched to bass. And, unlike most bassists, Simmons almost always uses a pick.
---
19

Adam Clayton (U2)

Clayton has come a long way from his early days in U2, when Bono states, "He used to pretend he could play bass. He had the only amplifier, so we never argued with him. We thought this guy must be a musician; he knows what he's talking about." Since then, he's worked with a wide variety of artists and is known for his steady groove and deep tone.
---
18

Lemmy Kilmister (Motörhead)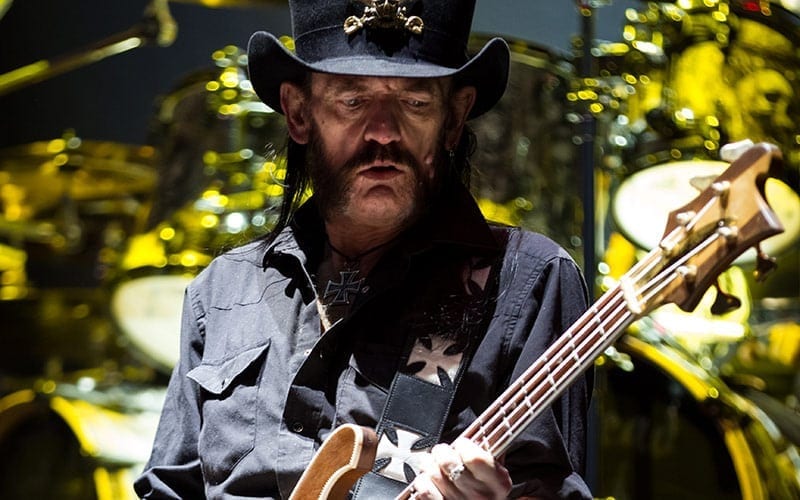 Lemmy defined metal and was also known for his unmistakable playing style, where he almost always used his Rickenbacker bass. He says, "Well, the Rick's got a really thin neck, which is good for me because I'm a guitar player playing the part of a bassist." And he did it so well, until his death in 2015.
Backstage Access: Long Live Lemmy Kilmister >
---
17

Tony Levin (Peter Gabriel, King Crimson)

One of the most prolific bassists on the list, Levin has played on over 500 albums as a session musician. Currently in King Crimson, Levin popularized the Chapman Stick which has ten or twelve strings and can mimic a keyboard.
---
16

Roger Glover (Deep Purple, Rainbow)
Glover may be underrated as a bass player, simply because he integrated his parts so smoothly into the whole. But, he gets extra points because he wrote songs with famous riffs and was a major force behind remastering and remixing Purple's catalogue.
---
15

John McVie (Fleetwood Mac)

Overshadowed by the more flamboyant members of the band, McVie could be counted on for his creative bass lines and solid musicianship. With his background in blues, he managed to create melodic hooks that the rest of the band could build around.
---
14

Billy Sheehan (David Lee Roth, Mr. Big)

Sheehan is a great technical player, and has won the "Best Rock Bass Player" readers' poll from Guitar Player magazine five times for his "lead bass" playing style. As he says, "The bass is in between time and melody, which are the two most important aspects of music. It's the foundation you lay before guitars and vocals come into the mix. Drums and bass are like the cement!"
---
13

Steve Harris (Iron Maiden)

The founder, primary songwriter and producer of Iron Maiden, Steve Harris is also a spectacular bassist, known for his galloping bass lines and prog-rock inspired time changes. He chalks his fingers prior to playing his fast patterns.
---
12

Phil Lynott (Thin Lizzy)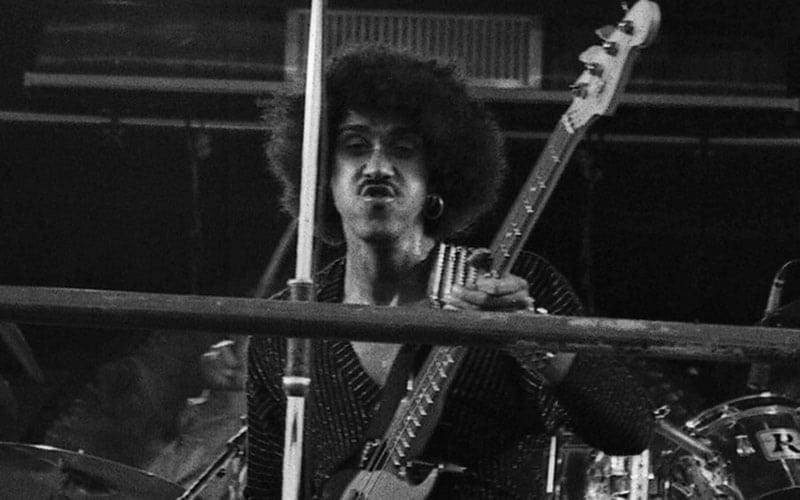 Lynott was an eccentric and bold performer, who often played "on top" of the beat, pushing his rhythmic approach. Although known more for his singing and his songwriting, his bass playing was top notch.
---
11

Flea (Red Hot Chili Peppers)

Inspired by hip hop and funk, Flea tried Bootsy Collins' "slap" style of playing bass and found his signature sound. Although he can play alluring fast and technical, he's got a soul and funk vibe to his playing with incredible timing, feel, and dynamics. And did you know he's the bassist on Alanis Morissette's "You Oughta Know"?
---
10

Roger Waters (Pink Floyd)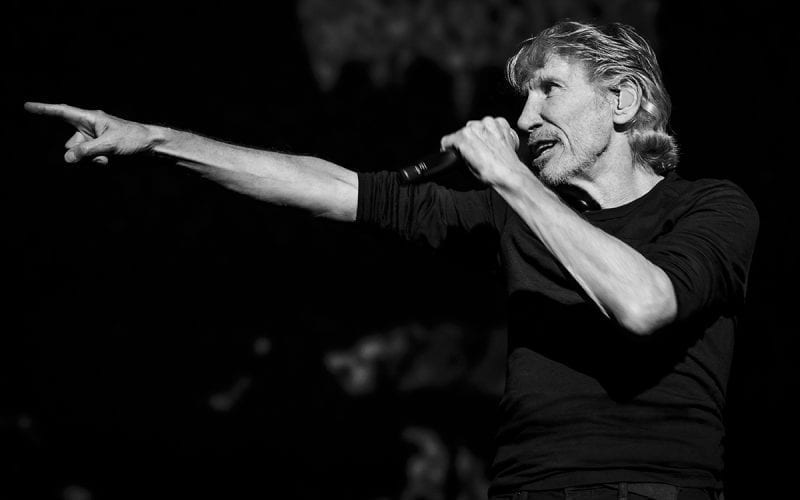 Roger Waters is normally thought of as a singer-songwriter rather than a bassist, but his creative prog rock melodies were a driving force in Pink Floyd. Ahead of his time, Waters created some of the most recognizable bass lines ever laid down.
---
09

Sting (The Police)

What makes Sting great isn't what he plays, but rather what he doesn't play. He has mastered the art of the pause with his tasteful choices of notes.

Related: Sting and James Corden Pay Tribute to David Letterman
---
08

Geezer Butler (Black Sabbath)

Inspired by Jack Bruce of Cream, Butler is regarded as one of the most influential bassists in heavy metal, revered by most players that followed him. He is also credited with being one of the first players to use a wah-wah pedal to alter the sound of his bass.

20 Facts You Might Not Know About Black Sabbath >
---
07

Chris Squire (Yes)
Squire was a game-changer for bass players around the world, mainly due to his use of syncopation, which created a whole new style and technique. He played with a pick and aggressively attacked his axe, almost as if he was playing lead guitar.
---
06

Cliff Burton (Metallica)

Burton played with extreme speed and displayed serious technical prowess with some surprisingly melodic bass lines. Although his work with Metallica only spanned less than four years, his guitar-styled solos have stood the test of time, and one can only imagine what his influence would have been today, had he not tragically died so early in his career.
---
05

John Paul Jones (Led Zeppelin)

From the iconic bass line on "Dazed and Confused," to the galloping bass followed by the laid back country blues vibe on "The Song Remains The Same," what Jones did with Led Zep was a game changer for many young bass players of the time. He and John Bonham forged perhaps the funkiest and best rhythm section in rock music history.
---
04

Geddy Lee (Rush)

Geddy Lee probably plays the most technically challenging bass parts and utilizes the bass almost as a lead guitar. Described as a "prodigy" by many fellow players, Lee has never stopped progressing on his instrument, instead incorporating new techniques, like flamenco-style plucking.

Related: Alex Lifeson Says Rush is 'Done'
---
03

Jack Bruce (Cream)
Who else could hold their own playing alongside Eric Clapton and Ginger Baker? Bruce later mixed jazz and rock creating a new "fusion" method of playing. Roger Waters of Pink Floyd described Bruce as "probably the most musically gifted bass player who's ever been."
---
02

Paul McCartney (The Beatles)
Starting out as a guitarist, McCartney's soulful bass lines have given us some of the most memorable melodies in music history. Opting more for simplicity and generally avoiding what he calls "fiddly bits," McCartney's seminal influence has been felt by players worldwide.
---
01

John Entwistle (The Who)

A lesser player trying to compete with drummer Keith Moon's wall of sound and Pete Townshend's massive power chords might disappear entirely, but Entwistle always stood out. Entwistle's solo early in his career on "My Generation" is probably the most famous bass solo in rock history. Nicknamed "The Ox" because of his habit of standing completely still on stage, Entwistle has been ranked the #1 rock bassist on virtually every poll ever taken.
---