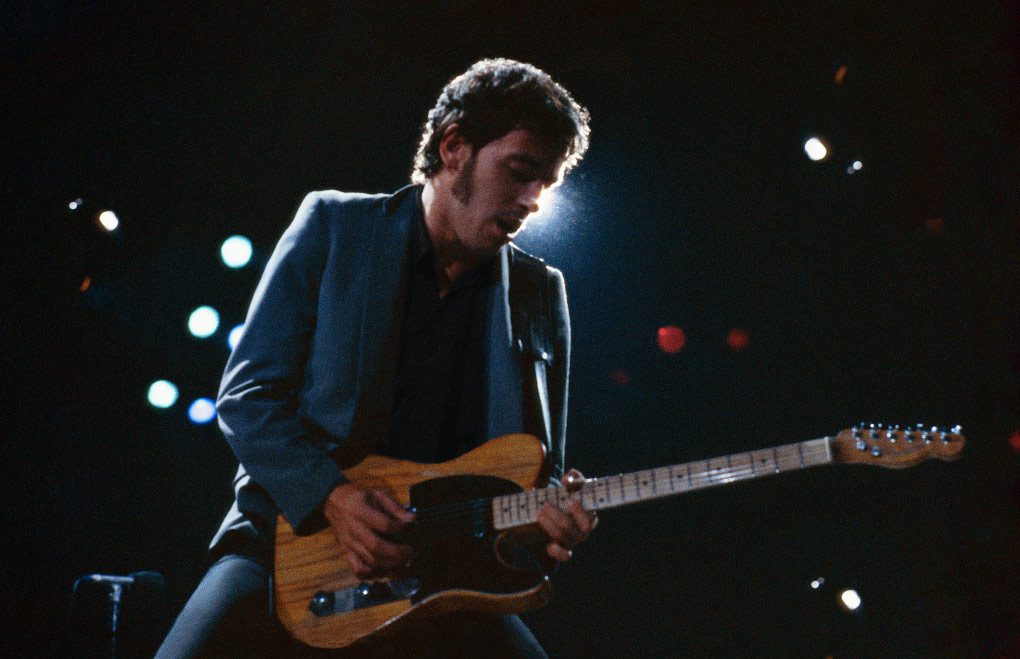 Bruce Springsteen has released a preview of his upcoming 1979 No Nukes concert film with the video for "Sherry Darling". The concert film, due out in November, marks the first time the legendary performance by Springsteen and his E Street Band will be released on film.
You can watch the video for "Sherry Darling" in the player below.
The No Nukes film features ten never-before released performances from the Madison Square Garden MUSE benefit concerts – including "Sherry Darling" – and full footage of the band's entire setlist, which you can view here.
The No Nukes concerts took place while Springsteen and the E Street Band were in the midst of recording The River and just after the conclusion of their breakout 1978 Darkness Tour, marking a rare chance to witness the future Rock and Roll Hall of Famers comprehensively in the heart of their reputation-making rise.
The Legendary 1979 No Nukes Concerts will be released in HD on 2-CD+DVD, 2-CD+Blu Ray and 2-LP on November 19th. It will be available globally in HD for digital download on November 16th and digital rental on November 23rd.
You can pre-order it here.
Bruce Springsteen & The E Street Band – "Sherry Darling"