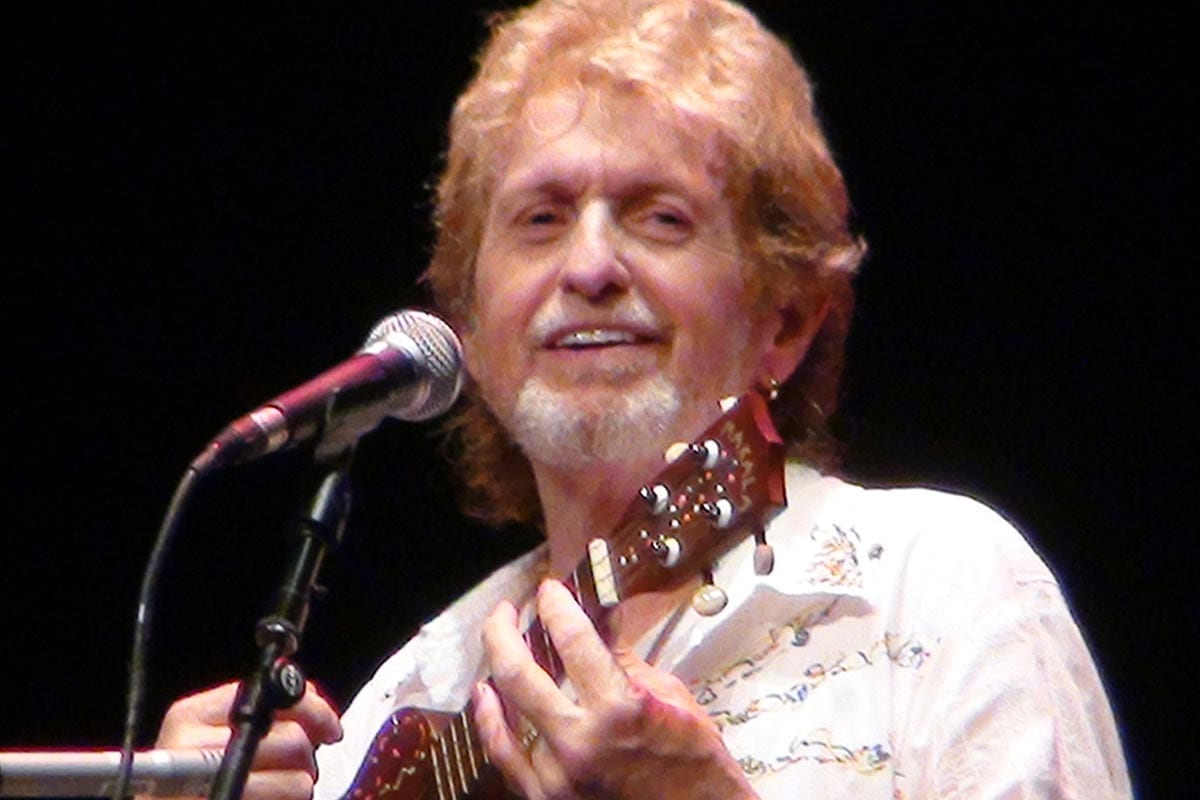 Former lead singer of Yes and Rock and Roll Hall of Fame inductee Jon Anderson has released a new single and video. "WDMCF" ("Where Does Music Come From") is the third single from Anderson's forthcoming album, 1000 Hands. Watch the video for "WDMCF" in the player below.
1000 Hands has been thirty years in the making. When Anderson originally began work on it, he was working with a band that included Alan White and Chris Squire. However, their commitments with Yes got in the way, causing Anderson's solo effort to be put on the back burner.
"Before you knew it, I started getting involved in other projects and tours, and years went by," Anderson explains. "I would listen to the tapes from time to time and think, 'This could have been a great album! One day I'll finish it.'"
Anderson finally got back to it a year and a half ago and was joined in the studio by an impressive list of guests that include Steve Howe (Yes), Ian Anderson (Jethro Tull), Jonathan Cain (Journey), Rick Derringer (The McCoys), Jean-Luc Ponty, and more.
"That's where the title '1000 Hands' comes from," explains Anderson. "All of the brilliant musicians who played a part in making the record… It was really exciting to hear the record open up and become what I had always envisioned."
1000 Hands will be released July 31st on CD, deluxe 180-gram double vinyl and on all digital platforms.
Jon Anderson – "Where Does Music Come From"
1000 Hands Track Listing
1. Now
2. Ramalama
3. First Born Leaders
4. Activate
5. Makes Me Happy
6. Now Variations
7. I Found Myself
8. Twice in a Lifetime
9. WDMCF
10. Come Up