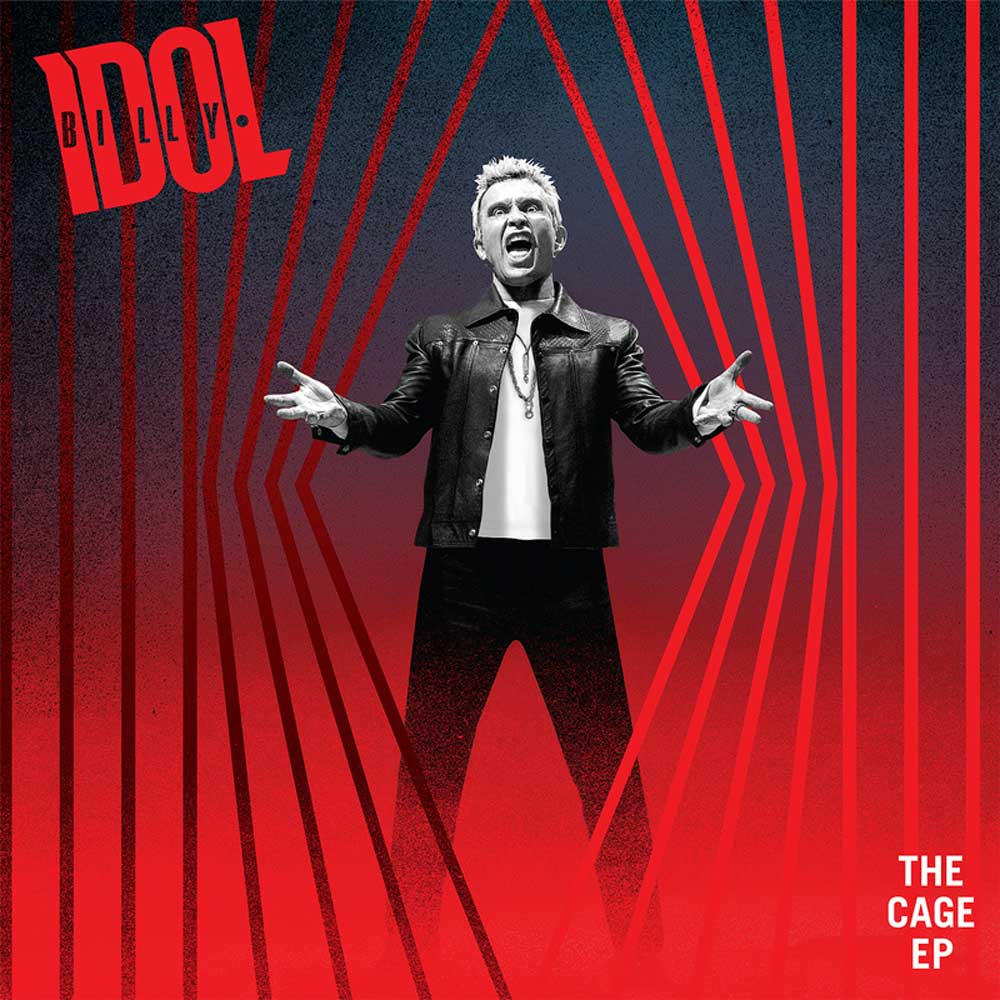 Billy Idol has released a new single and music video. Titled "Cage" the track is the lead single from Idol's forthcoming The Cage EP, due out September 23.
You can watch and hear the punk rock infused "Cage" in the player below.
The Cage EP follows Idol's 2021 release The Roadside EP, which featured the hit "Bitter Taste". As with that project, Idol is once again joined by longtime collaborator, co-writer and guitarist Steve Stevens on the forthcoming release.

"Coming out of the lockdown era, people had a lot of energy stored up," recalls co-producer Tommy English who also co-wrote three of the album's tracks with Idol, Stevens and Joe Janiak. "That was the inspiration for 'Cage.' Getting out there and doing the things we've been missing. And that includes not being afraid to do a raucous punk rock song like 'Cage.' And we didn't worry about whether it fit in anywhere because it just sounds so Billy."
You can pre-order or pre-save The Cage EP here.
Billy Idol is currently on a run of summer dates with upcoming shows in Boise, ID as well as Lincoln, San Diego and Ventura, California. He'll then head to South America and Europe before returning stateside for a run of shows at The Cosmopolitan in Las Vegas beginning November 11.
Get Billy Idol tickets on Ticketmaster >
Billy Idol – "Cage" Official Music Video
The Cage EP Track Listing:
1. Cage
2. Running from the Ghost
3. Rebel Like You
4. Miss Nobody
Hear "Cage" on CDJ's On Our Radar Playlist now: