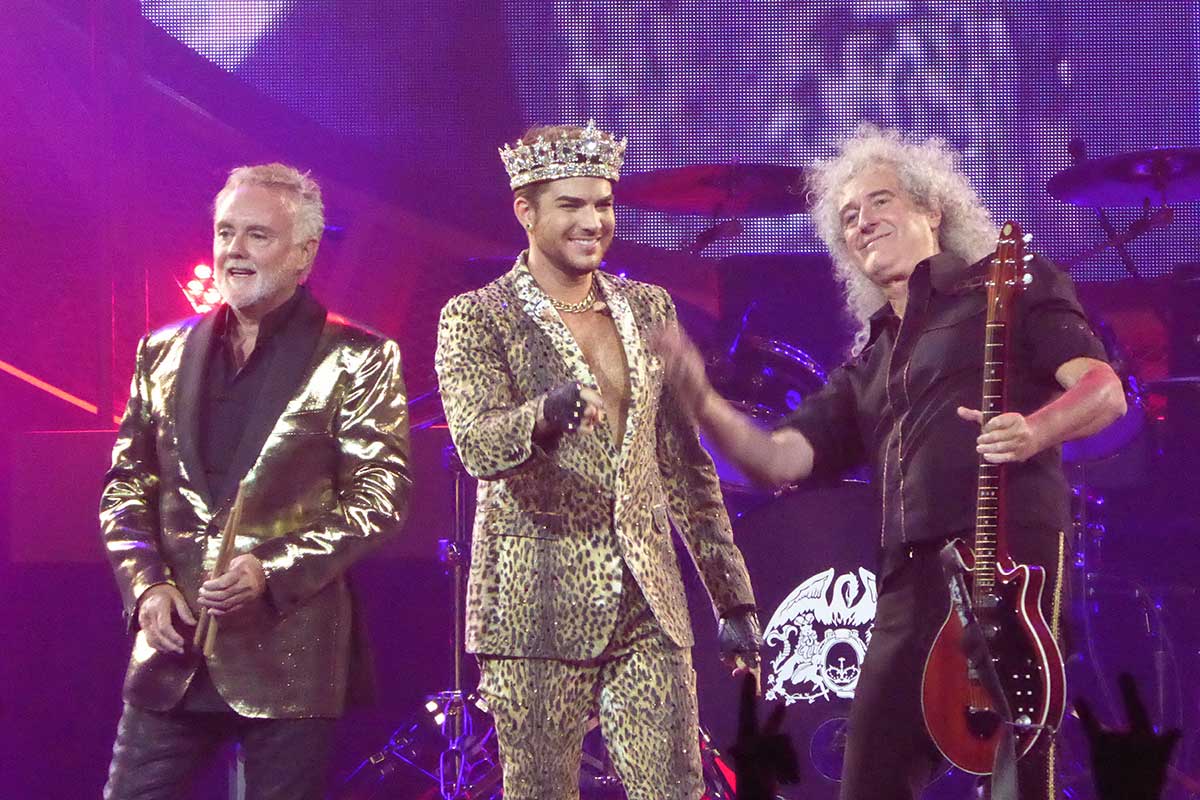 Queen + Adam Lambert have released a video of Queen's classic 1976 hit "Somebody To Love" filmed at a 2016 performance at the Isle of Wight Festival. The video premiered on YouTube this weekend in support of the group's recently released album, Live Around the World.
Watch "Somebody to Love" in the player below.
"Adam has the ability to sing anything and everything we throw at him," Roger Taylor says of Lambert's vocal abilities. "There's nothing he can't handle. Our songs are big and theatrical and Adam fits that easily. I think he's the best singer around. His range is staggering."
The new live album, which debuted at #1 on the UK Albums chart, compiles concert highlights selected by Roger Taylor, Brian May and Adam Lambert from over 200 shows. The album is available now on CD, vinyl and all streaming and digital services.
Live Around the World on Amazon >
Adam Lambert began performing with Queen in 2011 after meeting Brian May and Roger Taylor when they appeared as guest judges on the eighth season of American Idol. Lambert finished second on the show.
Queen + Adam Lambert – Somebody To Love (Live at the Isle of Wight Festival 2016)