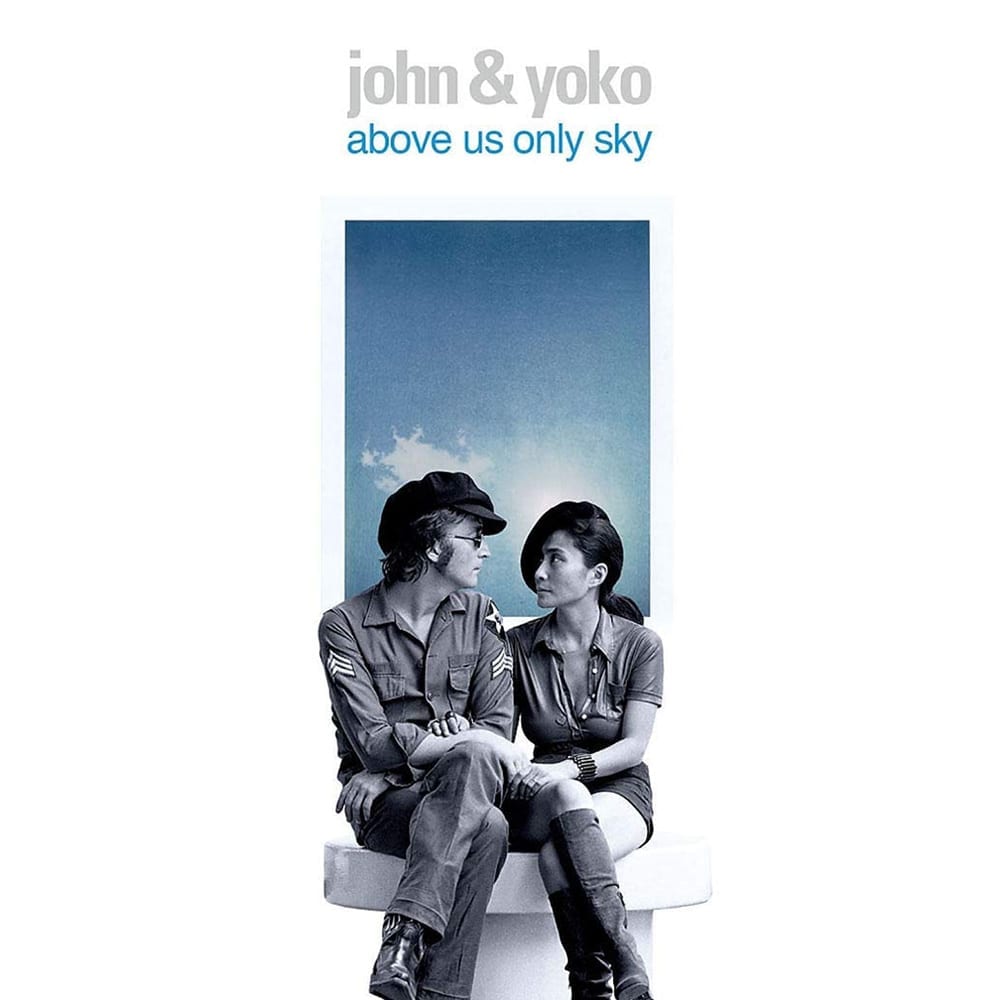 A new feature-length documentary that explores the relationship between John Lennon and Yoko Ono during the creation of Lennon's 1971 album, Imagine, will be released September 13th on DVD, Blu-ray and digital formats. Watch the trailer for Above Us Only Sky below.
Using previously unseen and unheard footage, Award-winning director Michael Epstein takes the audience into the couple's Tittenhurst Park home and offers a different perspective on the much-maligned relationship between Ono and Lennon. Above Us Only Sky also reveals the depth of the creative partnership of the two, highlighting how much she contributed to "Imagine" – Lennon's most enduring and beloved single.
"I have a nice relationship with Yoko, and when she contacted me that they wanted to make this film, I was elated", Epstein told Videomuzik. "I mean, you know, there was upfront a promise that the vault, that the archives were going to be doors blown open, and that everything that had not been seen from this period was going to be at our disposal," he said, adding that he first began working on the documentary in the spring of 2018.
In fact, when the director realized how much footage was available, he said he was "gobsmacked." "It was surprise after surprise after surprise." Though uncommon at the time, Ono had the entire creative process filmed including the first demo of "Imagine."
Above Us Only Sky also delves into the childhood challenges that faced both Lennon and Ono, as well as how their political beliefs, activism, and love shaped their art.
"Rock/pop songs appeal," said Yoko. "They talk to people. And there's nothing like that. Imagine was a result of that. Both of us knew that we were talking in a way that people understand. The fact that 'Imagine' as a song was written and put out in the world was magical. And I hope you will smell the magic of it. I feel in the big picture the fact that John and I met — was to do this song."
Along with the new footage, the doc also features interviews with Yoko Ono, Julian Lennon, photographer David Bailey, gallerist John Dunbar (who introduced the couple), Lennon's former personal assistant Dan Richter and studio designer Eddie Veale.
John & Yoko Above Us Only Sky Trailer