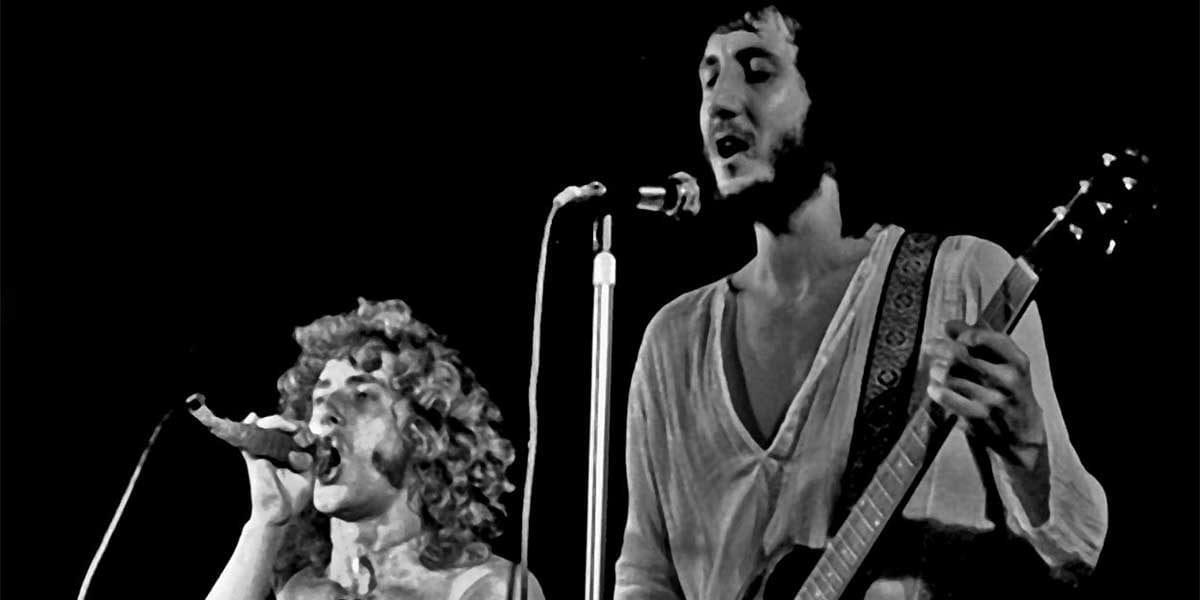 Roger Daltrey and Pete Townshend performed two songs from The Who's forthcoming album during a show at New York City's Madison Square Garden this weekend. The performance marked the debut of "Big Cigars" as well as the band's second-ever performance of "Hero Ground Zero." Watch fan-filmed footage of the two songs below.
"Next year, hopefully, the songs that we release in November will be greatest hits," Townshend said as he introduced "Big Cigars". "Or maybe they won't. Listen, you can sit or stand, you can dance, you can go to sleep – I don't give a fuck. You've bought your ticket. It's done. It's a done deal!"
During his introduction of "Hero Ground Zero," Townshend reiterated that the new album will be out "around the middle of November" and will contain 11 or 12 songs.
The album will be the band's first new studio album since 2006's Endless Wire.
Daltrey, 75, and Townshend, 74, are making their way across North America on their Moving On! tour. The show features the two founding members of The Who and their band (Zak Starkey – son of Ringo Starr, Jon Button, Loren Gold and Simon Townshend – younger brother of Pete Townshend), backed by a local orchestra performing songs from Tommy and Quadrophenia as well as a handful of other songs from the band's catalog.
The Who "Big Cigars" live at Madison Square Garden – Sept 1, 2019
The Who "Hero Ground Zero" live at Madison Square Garden – Sept 1, 2019