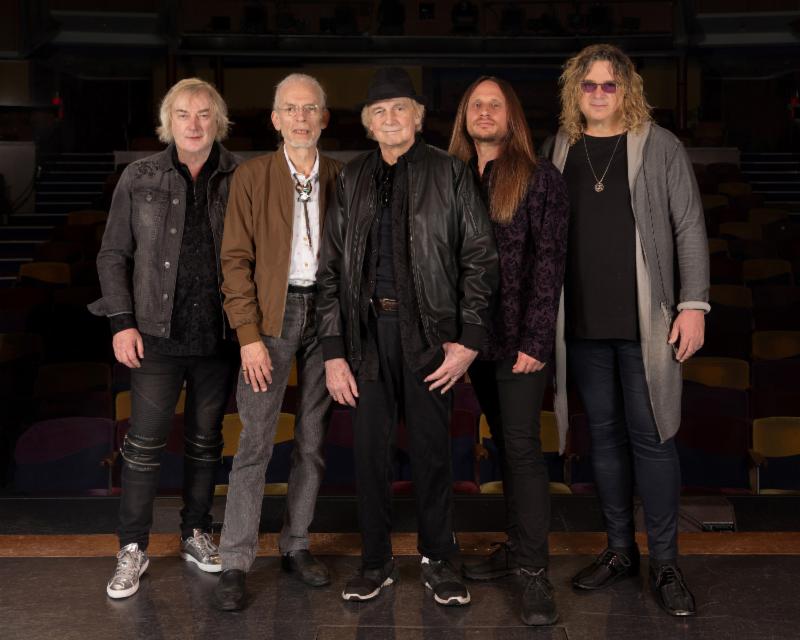 In advance of their North American The Royal Affair Tour with Asia, John Lodge, and Carl Palmer's Legacy, prog rock pioneers and Rock and Roll Hall of Fame inductees Yes have released the mini-documentary, Yes 50: Yesterday, Today, Tomorrow. 
The nearly 40-minute film, which can be viewed in full in the player below, is a teaser for the forthcoming Yes 50 Live, which is due out August 2nd.
Directed by Paul Gosling, the documentary had a limited release over Christmas to fans as a holiday present and has since been updated with another 15-minutes of exclusive performance footage and interviews with band members Steve Howe, Alan White, Geoff Downes, Billy Sherwood and Jon Davison plus current additional drummer Jay Schellen as well as former members Trevor Horn and Tony Kaye. World-renowned English artist and designer Roger Dean is also interviewed.
"As a long-standing fan of the band, following Yes on the road this year and last on their momentous 50th tour was a dream come true," said Gosling in a statement. "Thank you to Steve Howe, Alan White and the band, Roger Dean, Tony Kaye and Trevor Horn for their co-operation in making this film."
The Royal Affair tour kicks off June 12th in Bethlehem, PA and continues through July. Click here for a full list of dates.
Yes 50: Yesterday, Today, Tomorrow