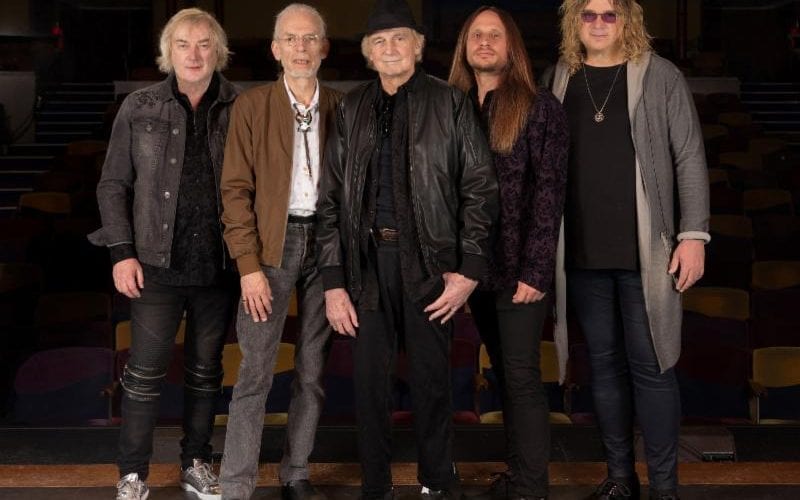 This year marks a half century since the formation of the legendary prog rock group YES. In recognition of this milestone the band's current lineup – Steve Howe (guitar since 1970), Alan White (drums since 1972), Geoff Downes (keyboards; first joined in 1980), Jon Davison (vocals since 2011) and Billy Sherwood (guitar/keyboards in the 1990s and the late Chris Squire's choice to take over bass/vocals in 2015) – has just announced that they will be adding a North American leg to their 50th Anniversary tour.
The 2017 Rock and Roll Hall of Fame inductees kicked off their UK/European tour with a show in Bristol, UK last night and will wrap up this leg of the tour in Paris, France on March 30th.
Official details and dates will be announced next week but the North American tour will be launching in June and will visit such markets as Philadelphia, New York and Seattle among others.
In other YES news, the prog rock pioneers have announced that they will be releasing Fly From Here – Return Trip, a new version of their Fly From Here album which will feature the Drama lineup with new lead vocals by Trevor Horn. The original album from 2011 had Benoit David on lead vocals and featured the late Chris Squire, Howe, White and Downes with Horn producing.
The new album has been recorded over the past two years, since Horn's guest appearance with YES at London's Royal Albert Hall in 2016. It contains the previously unreleased song "Don't Take No For an Answer" – recorded in 2011 with Howe on lead vocals – as well as a full-length version of "Hour of Need", which was, prior to this, only available as a bonus track on the Japanese release.
Fly From Here – Return Trip is due out on March 25th.